Ah brownies. Easy to make and crazy good. And lately I have been fiddling with my recipes to come up with some variations. Last fall, we did Lemon Spice Brownies and Macadamia Lime Bars – both out of this world and still enjoyed often around here.   Last summer, my desperation drove me to Chocolate Fudge Zucchini Brownies.  Today though, we are bringing out the peanut butter.
This is just my usual brownie recipe, but with a few additions.  I used to make brownies in a 3 quart sauce pan, but I've gotten lazier as time goes by, and now I melt my butter in the microwave, and make them in a bowl.  A bowl can go in the dishwasher, but a copper bottom sauce pan has to be washed by hand – and the bottom has to be shined, since mine hang out where they can be seen all the time.  So, a bowl and the microwave it is. 
Melt 2 sticks of butter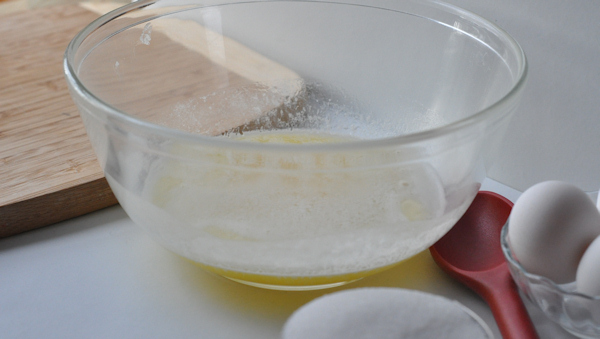 Stir in
1/2 cup baking cocoa
2 cups granulated sugar
1 teaspoon vanilla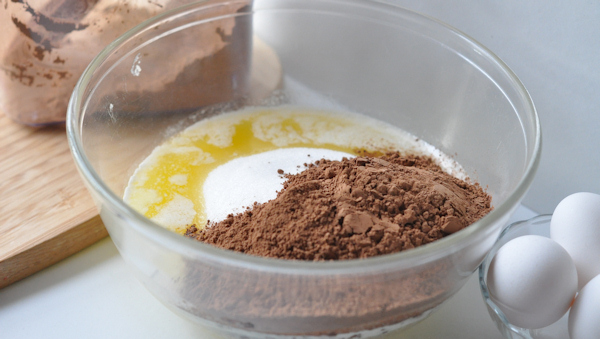 The batter will have a rough appearance.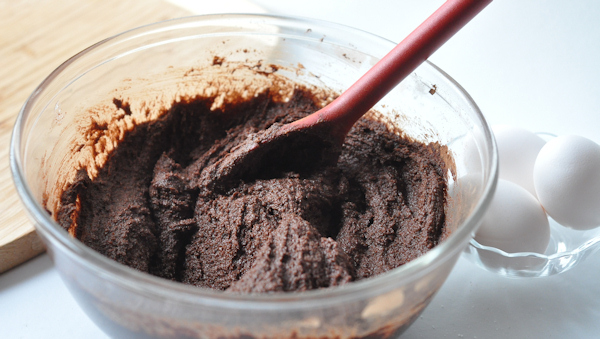 Mix in 4 eggs, one at a time. Now the mixture will have a smooth texture and a nice sheen.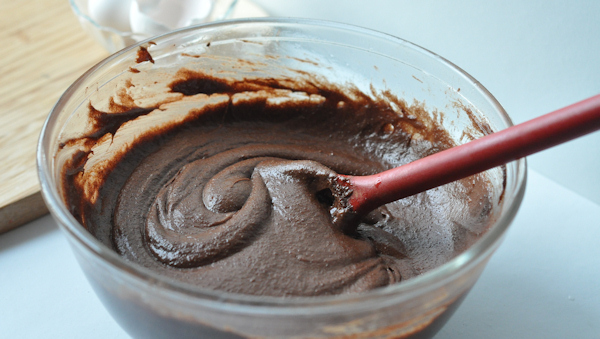 Then add
1 cup all purpose flour
1 teaspoon baking powder
1/2 teaspoon kosher salt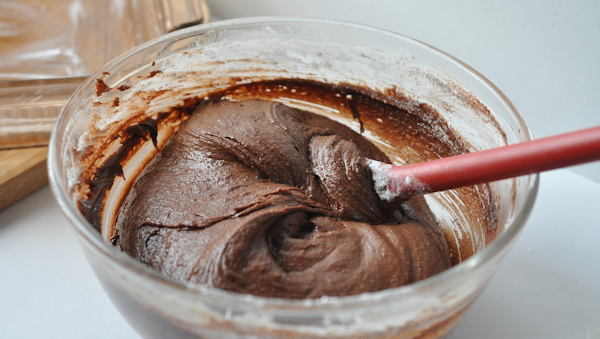 Spread about half of the batter in a greased 9×13 inch baking dish or pan
To remaining batter, add
1/4 cup all purpose flour
1/3 cup natural peanut butter
1/3 teaspoon baking powder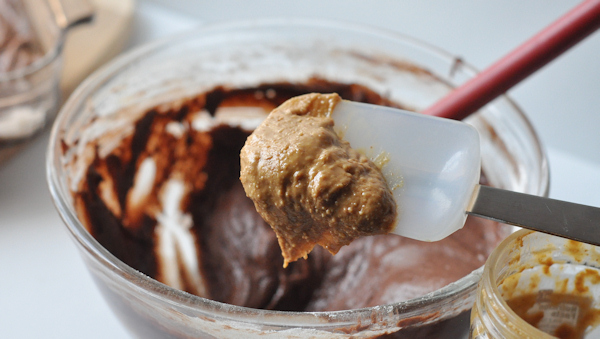 Mix just until combined and spread over bottom layer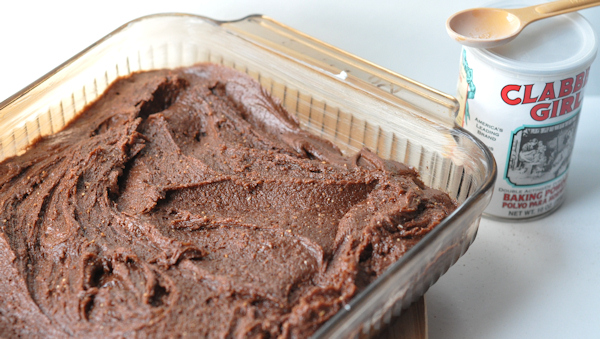 Bake at 350º for about 35 to 40 minutes. A toothpick inserted near the center will have a few crumbs sticking to it when they are done. Cool completely on a rack before cutting.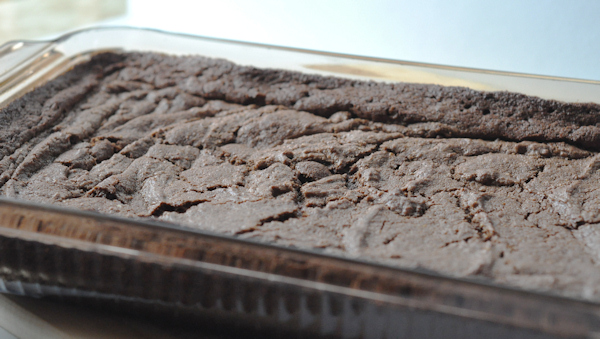 Cut into squares and store in an airtight container. If there are any left that is.