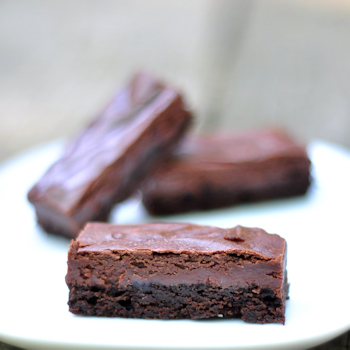 Every so often you just have to go completely nuts have something so rich and decadent that it defies belief. When you hit a day like that, these are what you want to make. Just a tiny bit complicated, because of the two separate layers, but it comes together quite quickly, and then all you have to do is wait while the house fills up with an unbelievable fragrance.
It is important that the cream cheese be very soft, so be sure to take it out of the fridge a few hours ahead of time. When you are ready, preheat the oven to 350 degrees and grease a 10 x 10 flat baking dish.
Brownie layer:
Melt
1/2 cup butter
Mix in
1 cup brown sugar
1/2 cup baking cocoa
Mix in, one at a time
2 eggs
And
1 teaspoon vanilla
In another bowl, mix together:
3/4 cup all purpose flour
1/2 teaspoon salt
1/2 teaspoon baking powder
Combine with butter mixture, and spread evenly in the baking dish
Cheescake layer:
Melt in microwave
3/4 cup bittersweet chocolate chips
Mix with
8 ounces very soft cream cheese [low fat is fine]
1 beaten egg
1/4 cup granulated sugar
1 teaspoon vanilla
1/4 teaspoon salt
Spread this mixture evenly over the brownie layer. Bake in preheated oven for about 35 minutes. Test with a toothpick – at most you should only get a few moist crumbs. Cool completely before cutting.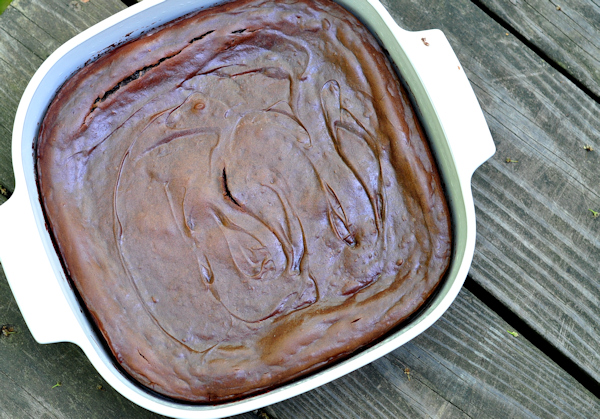 Store in a sealed container, preferably in the refrigerator – they taste fantastic cold anyway.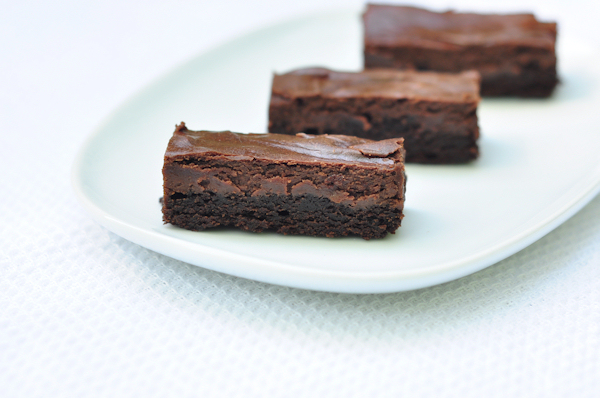 There – now don't you feel better already?
You might also like these:
Peanut Butter Fudge Brownies
Lemon Spice Brownies
Chocolate Fudge Zucchini Brownies