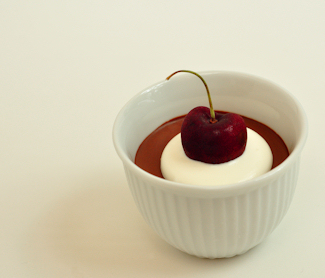 Have I said that a recipe is insane before? Oh, probably. There were Chocolate Cheesecake Brownies that were crazy delicious. Sweet Potato Pecan Coffee Cake will drive you nuts.  And my all-time favorite cookie recipe Molasses Crinkles are pretty amazing.  But – not like this!
Chocolate Chantilly combines two things that convention says just can't be combined. When you are melting chocolate, if you get one tiny drop of water in there, the whole thing is ruined, right? It seizes up, turns all stiff and grainy and useless, and you might as well throw it away. That may be true, but this recipe proves that done properly, chocolate and water can not only be combined, but can be combined to make something truly delicious. It can be found pretty easily on food blogs, but I first saw it on my friend Grace's site, La Mia Vita Dolce. Grace is always making something great and taking gorgeous photos of it, so I was drawn right in. I have seen the proportions listed slightly differently here and there, but I did it exactly as Grace explained it, and it came out perfectly. If you go to the link to her blog, above, you will find her recipe.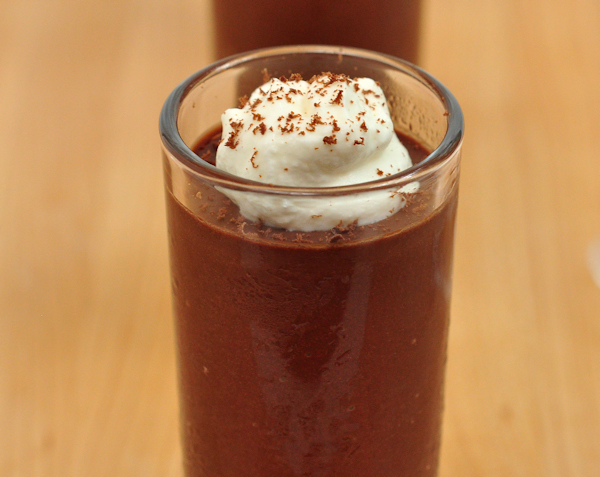 All you are doing is melting chocolate and water together, and then whisking the mixture as it cools over an ice bath. Nothing could be simpler. It is rich, and creamy and over the top. The most important thing is to use really good quality chocolate, because it makes all the difference in the final result.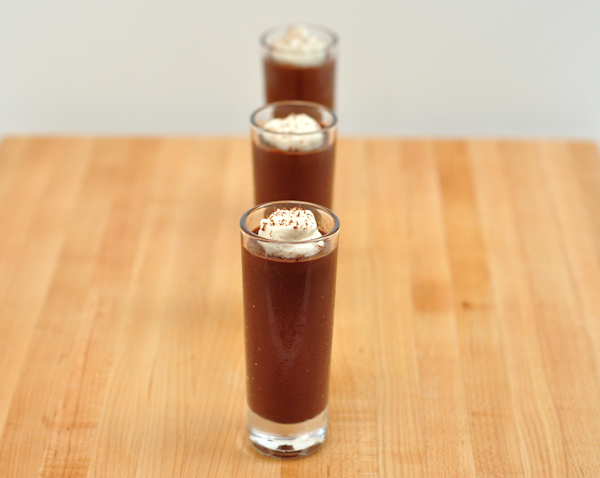 It makes 4 4 ounce servings, but these little two ounce shooter glasses were the perfect size after dinner.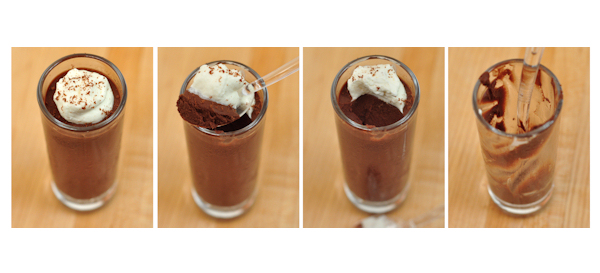 Give this a try – it is deserving of every bit of the hype!