Did you know that I am hosting the Potato Ho Down this month? That's right –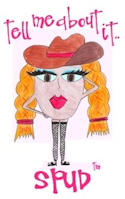 in a few days, you can come here to see all the amazing creations my fellow potato lovers have come up with in the last month. You are welcome to participate – if you have a favorite potato recipe, blog it, and send me the details, which can be found here.   If I can get it together, you will actually see the Ho down on Thursday, so you have until tomorrow to submit an entry
And, since I am hosting this month, I wanted something totally amazing.  I think I finally have it.  Sweet potatoes are so wonderful in baked stuff – even better than pumpkin when you get right down to it, because a sweet potato is, well – sweeter.  And richer, with more depth.   And they are nicer to their mommies.  Or so I have heard.  Anyway – this took a few tries to get just right, but the final version is rich and moist, with a nice cinnamon kick and a lovely satisfying crunch from the pecans. 
Preheat oven to 350º
In a large bowl, cream together:
1/2 cup softened butter
1 cup white granulated sugar
1/2 cup dark brown sugar, packed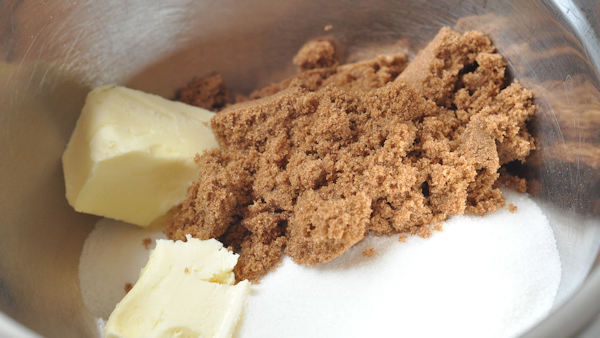 Beat in, until fluffy
2 eggs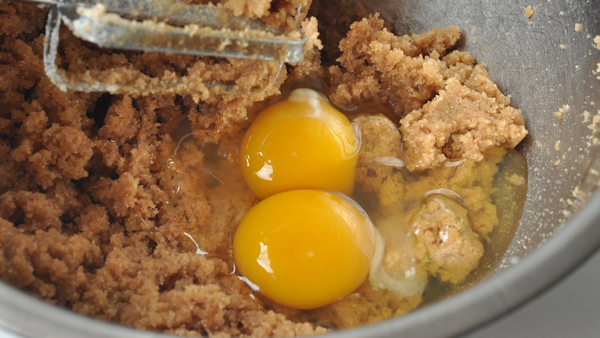 Then, beat in
3/4 cup sour cream
1 cup cooked, mashed sweet potato
1 & 1/2 teaspoons vanilla extract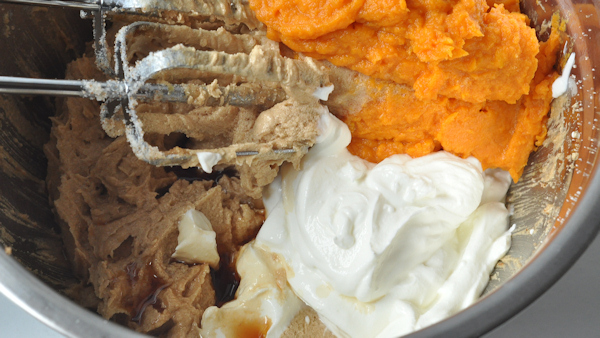 Then mix in the dry ingredients, until throroughly combined
2 cups all purpose flour
1 teaspoon baking powder
1/2 teaspoon baking soda
1/2 teaspoon salt
2 teaspoons cinnamon
1/2 teaspoon allspice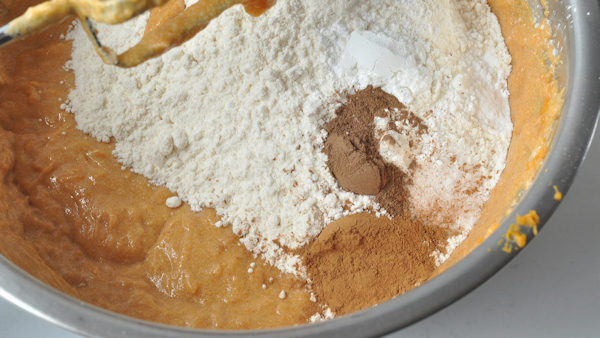 Generously grease a 10 inch springform pan [I should note, that I used an 8 inch pan by mistake] or a 9 x 13 inch pan. In a springform pan, I would use a piece of parchment paper in the bottom because it makes it a lot easier to get it off the bottom part. In the 9×13 it's not necessary, because you probably won't be taking it out of the pan whole. In either case, spread half of the batter in the greased pan.
For the struesel mixture, you need
4 tablespoons melted butter
1/2 cup flour
1/2 cup packed brown sugar
1 teaspoon cinnamon
Spread half of that mixture evenly over the batter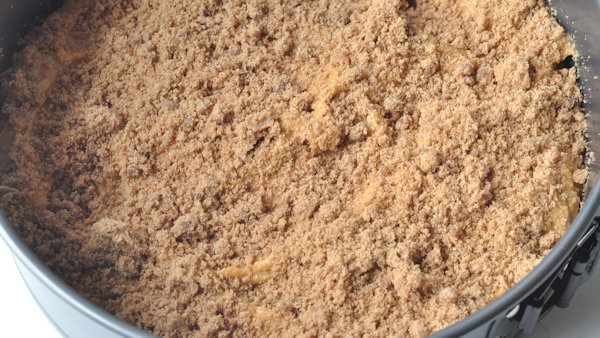 Spread the remaining batter in the pan, try not to disturb the struesel layer too much. An easy way to do this is to put the batter in the pan in big dollops and spread each dollop from the center of itself outward, rather than putting it all in at once and spreading from the center of the pan, which tends to also push all the middle part to the edges. Top the second layer of batter with
1 cup lightly toasted, roughtly chopped pecans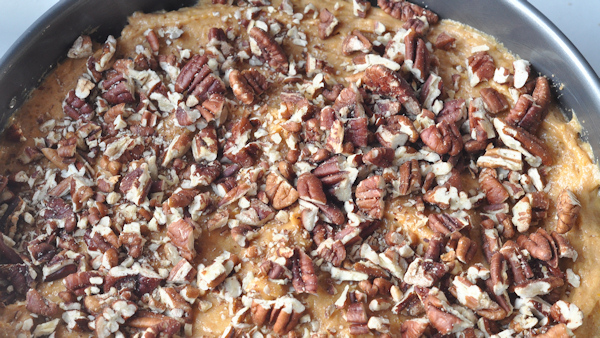 And then the remainder of the struesel, sprinkling even over the nuts.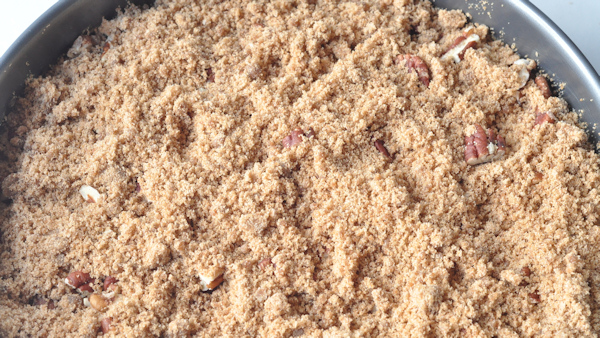 Put the pan on the middle rack in the oven. Baking times will vary, depending on the pan you use. A 9×13 will probably be done in about 45 minutes. A 10 inch spring form pan will take about an hour. [Because I used the 8 inch spring form, it took nearly 70 minutes, and the top got a little darker than I like] No crumbs should stick to a toothpick inserted near the center – it is actually better to let this go a couple additional minutes, than to pull it out too soon. It is a moist cake anyway, so you would have to practically burn it to dry it out. Cool on a rack – if using a spring form pan, remove the outer ring after about 10 minutes.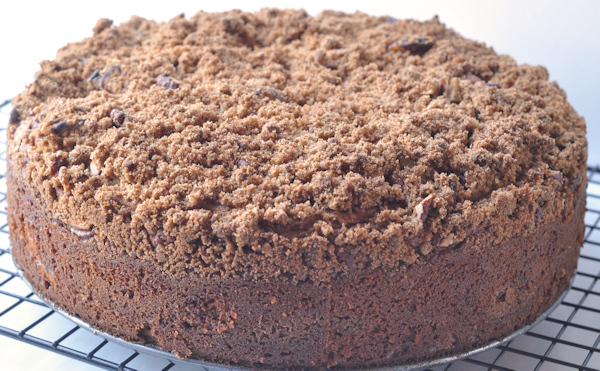 Serve warm or at room tempurature, drizzled with a little glaze made from 1/2 cup confectionary sugar, mixed with a tablespoon or two of cream.
Can't you just hear it calling your name?