As I mentioned the other day, my mother in law has a large collection of blueberry bushes in her side yard.  We actually gave her some of them for birthday and Mother's Day gifts about 30 years ago, as did Larry's siblings, and now we all get to reap the bounty from those gifts.  30 year old blueberry bushes put out a LOT of blueberries and in a rainy year like this, they really out-do themselves.  That same cooler, rainy weather means I can be baking in July, something I would not dream of doing in an ordinary year when it is 85 to 90 every day.  Usually in July, we expend considerable effort in keeping the house as cool as possible, and turning on the oven is step in the wrong direction.  But this year?  Not a problem – bring on those luscious little orbs and I will throw together a Blueberry Crisp.
This is 5 cups of washed blueberries, in a 3 quart flat baking dish. No need to prepare the dish by greasing it – just lay the berries right in there.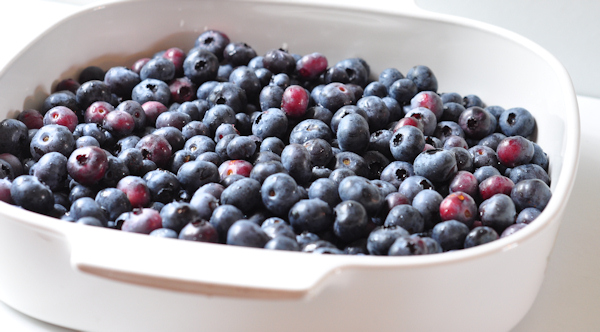 Mix in 1/2 cup granulated sugar, a pinch of salt and the juice and zest from 1 lemon.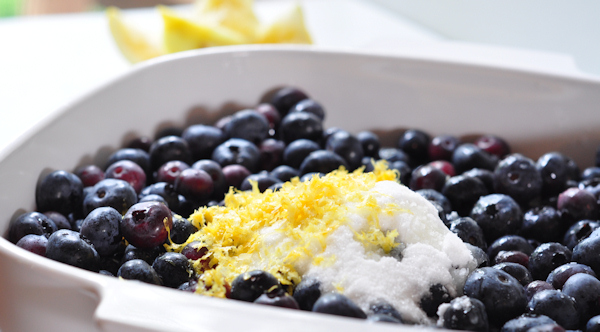 Then make the topping
1/2 cup soft butter
1 cup all purpose flour
3/4 cup dark brown sugar
1/2 cup oatmeal
1/2 teaspoon salt
1 teaspoon cinnamon
1/2 teaspoon freshly grated nutmeg
1/2 teaspoon ginger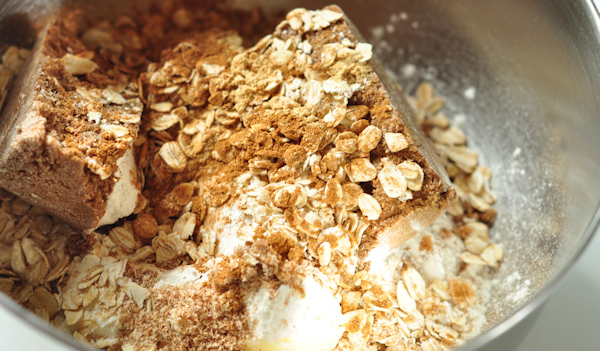 You could use a mixer to combine it all, but I use a pastry cutter, because it only takes a bit of effort. It should be nicely combined, with some nice big crumbs.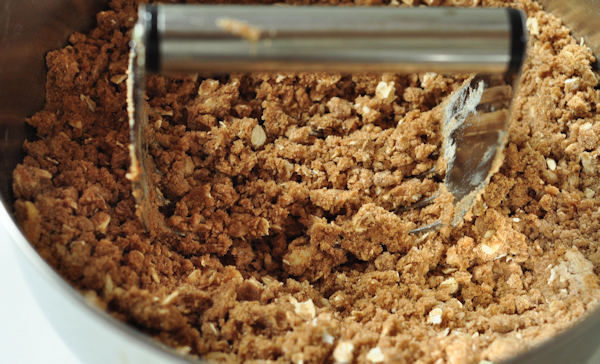 Spread the topping evenly over the berries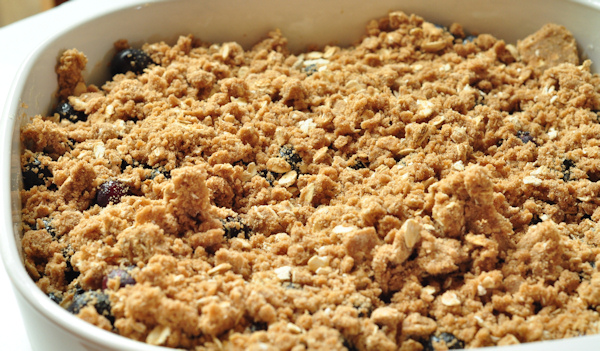 Bake at 350º for 30 to 35 minutes. The berries should be all bubbly and the topping well browned and fragrant.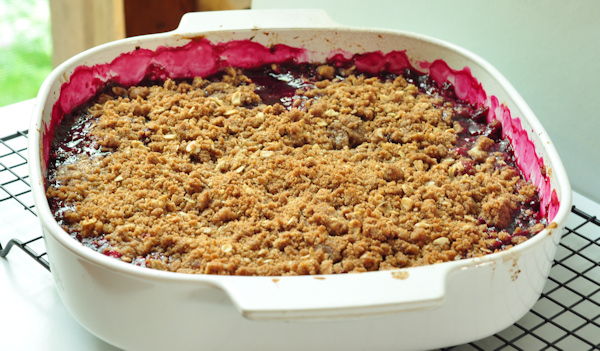 Cool for a bit, because that filling is like volcanically hot magma when it first comes out of the oven. Serve with lightly sweetened whipped cream, or vanilla icream.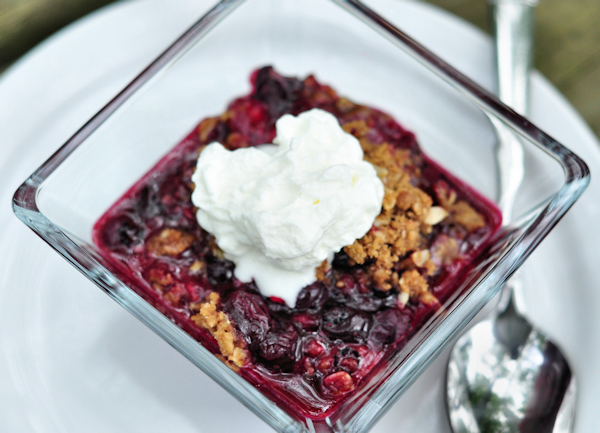 It is so good – lemon and blueberries are wonderful together and the filling keeps a nice freshness, because it is isn't thickened like pie filling. And, if it is too hot to turn on the oven where you live, freeze up some blueberries while they are fresh and use them when the weather is cooler – they will work just as well as fresh ones.
Another post you may like:  Fresh Blueberry Coffee Cake