If you follow me on Twitter, you have no doubt heard me bitch endlessly mention a time or two that I have a lot of edging to do in my biggest flower garden. And that I am moving a lot of stuff around, planting some new trees and shrubs and putting in a new walk, blah blah blah. I love to put my own imprint on the way things grow. My arms are very very tired.
At the same time though, I also love the way that wildflowers 'garden" themselves. I get to enjoy it a lot too, since we are surrounded by untamed areas that are chock full of things I didn't plant. And I don't have to edge them either.
Like this. I am too lazy to look it up, but it's a common wildflower around here – just sparkling in the light of a new day.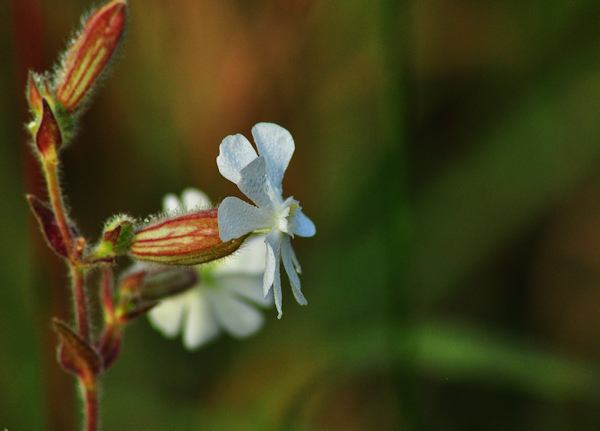 This is chicory – blooming everywhere along the road right now, as well as trying to creep into the edges of my yard.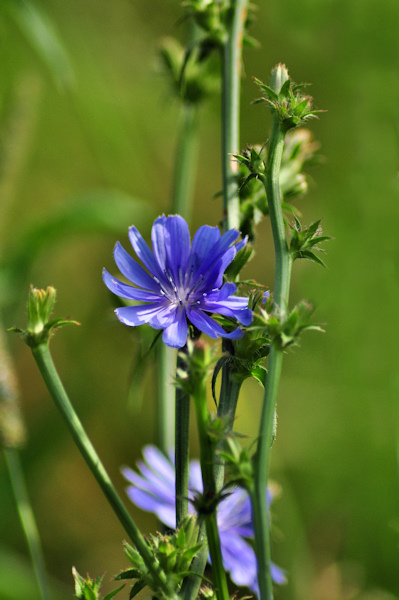 And finally, this combo of Queen Anne's Lace and another weed. This spot caught my eye when I was walking Riley the other day [trust me, walking Riley and taking photos are not activities that mix gracefully] and I made a note to get back there the next morning. I could never hope to come close to creating a beautiful spot like this.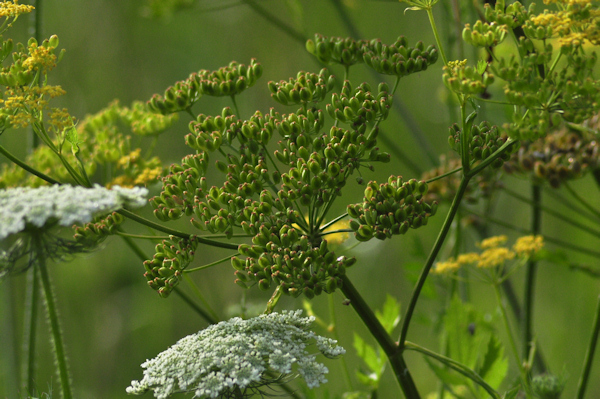 And now – back to the cultivated stuff. I have a lot more to do out there.
Another post you might like: Holy Fields of Phlox, Batman!