Yup – kinda stuck on the old blueberries lately. But if it is a lousy year for tomatoes, it has been a fabulous year for blueberries, so I've had a lot available to indulge my every whim. I try to stick to stuff that is seasonal after all, and we are still seeing the tail end of the latest varieties here. Sugar Donut Muffins have been on food blogs for awhile now, in many different permutations. This Blueberry version is my humble addition the list. I may be just a tad biased, but I found these to be an utter delight. And I'm sure that the fact I cook all of his food had nothing to do with Larry's evident love affair with these little wonders – he would be honest if he didn't like something, don't you think? I'm pretty sure.
So – this is your standard muffin method. You mix the dry ingredients in one bowl. You mix the wet ingredients in another and then you mix the wet into the dry, with as few strokes as possible. Mixing too much makes muffins tough and who wants a tough muffin? You just don't, trust me here.
So first, preheat oven to 350 degrees and whisk together:
1 & 1/2 cup all purpose flour
3/4 cup granulated sugar
2 teaspoons baking powder
1/2 teaspoon table salt
1/2 teaspoon freshly grated nutmeg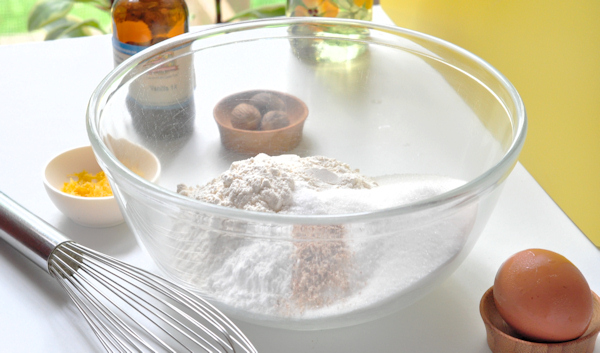 In another bowl, whisk together
1 large egg
1/4 cup vegetable oil
1 cup plain yogurt [I use nonfat – any kind that your hips will stand is fine]
1 teaspoon vanilla
zest from 1/2 lemon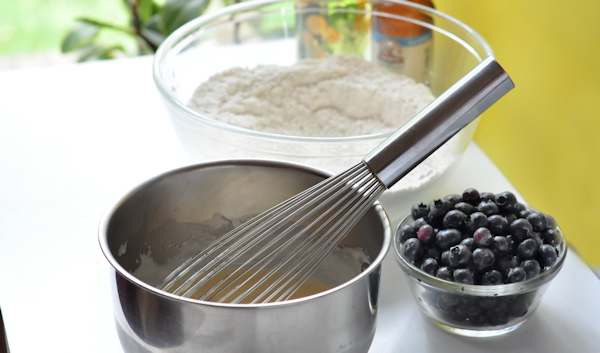 Pour the wet ingredients into the dry ingredients and add
1 cup fresh blueberries [frozen if it's winter when you run across this post]
And this is the all-important stirring part: Use a nice wide rubber scraper or spatula and fold the ingredients together, just until they are roughly combined. Lumps are fine and even small dry spots are better than over mixed muffins.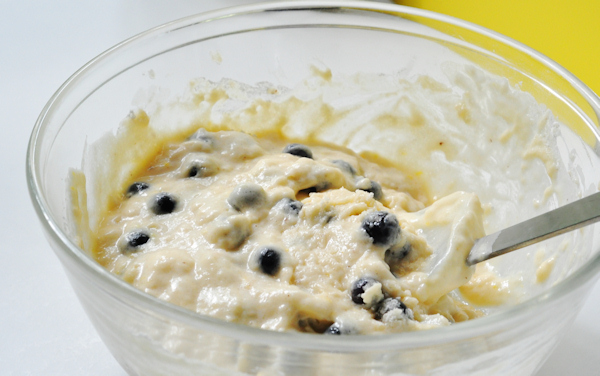 The resulting batter should be evenly distributed among the paper lined wells of a standard muffin tin. Or you can just grease the muffin tin really well if you prefer.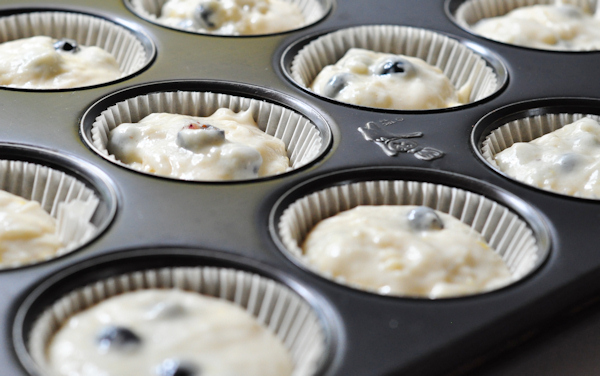 Bake for around 20 to 24 minutes – until the tops are browned and a toothpick inserted in the center of the muffins, comes out clean.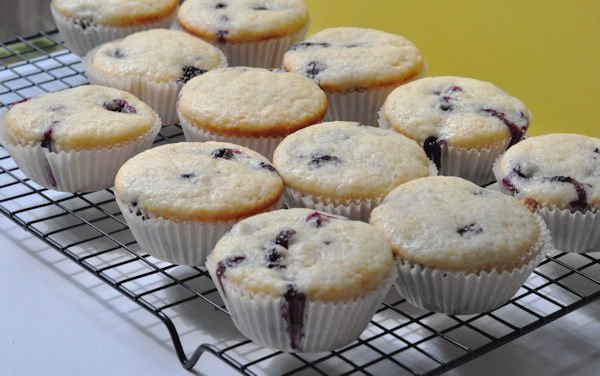 While the muffins are baking, in a ramekin big enough to fit an upsidedown muffin, melt
2 tablespoons butter
In another ramekin, combine
1/2 cup sugar
1/2 teaspoon cinnamon
While muffins are still very hot, dip the top of each one in the melted butter and then into the sugar mixture. Wait just a couple minutes and then dip each top again in sugar mixture.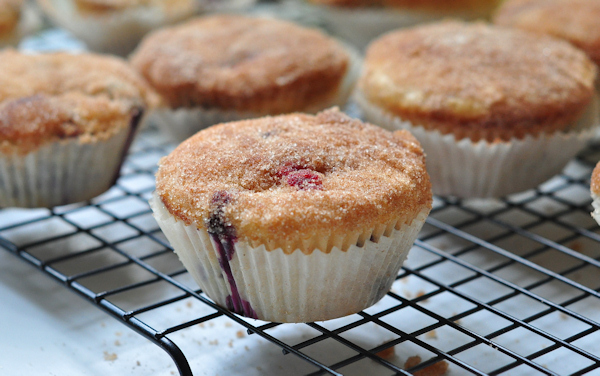 These are best eaten the day you make them, or the day after. Store in an airtight container. The topping gives them a wonderful little crunch and the blueberrries are all creamy and tart inside. Yum.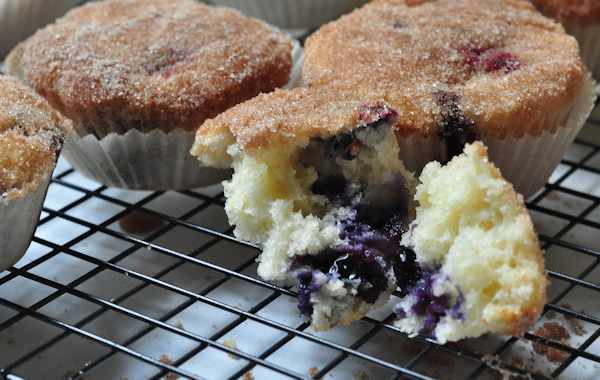 Other recipes you may like:
Blueberry Crisp
Lemon Blueberry Swirl Sherbet
Coconut Mini Muffins w/ Lime Glaze