When I got up this morning and realized that I didn't have a blog post, I got out my paints and threw this together for you: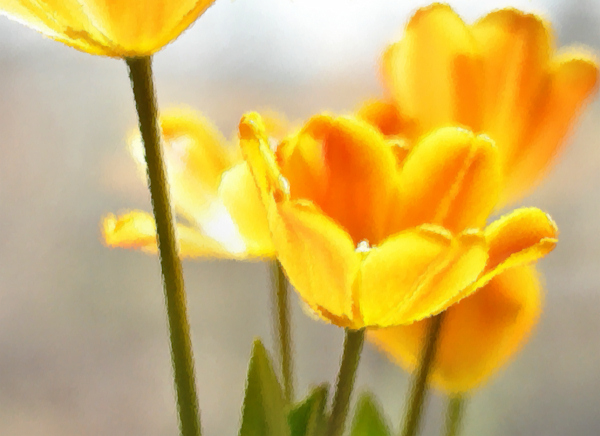 Each year at Easter, members of our congregation are encourged to buy potted tulips, lilies, hyacinths and the like. They beautify the church for our Easter morning service and then you get to take yours home. This year I chose a couple different yellow and orange ones. In a few weeks, I will plant these in the new section of the garden I am working on, so that we get to enjoy them for a couple more springs.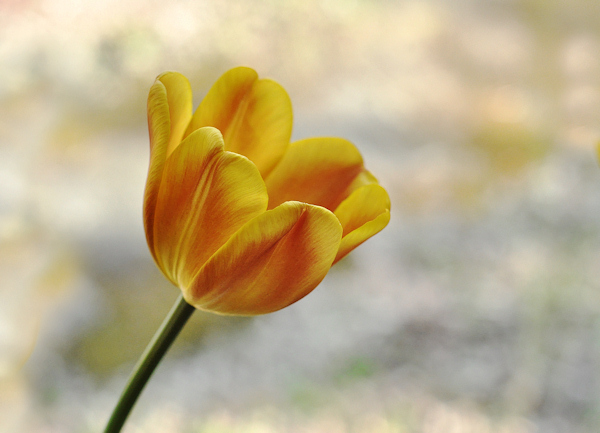 Have yellow sun-shiney kinda day!