When I went over to the kitchen for my 2nd 5th cup of coffee this morning, I noticed that Riley was acting strangely.
Me: What's up Ri-ri?
Riley: I was thinking…
Me: Uh-oh. This should be interesting – what were you thinking about?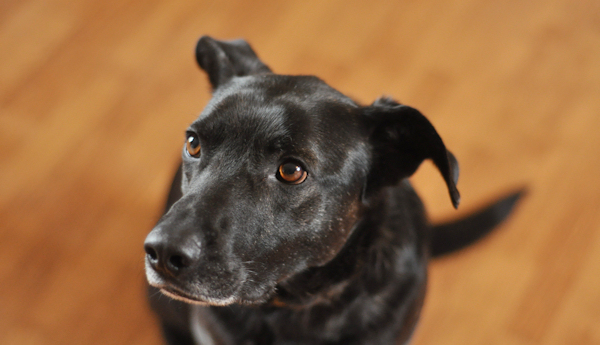 Riley: I saw that you were doing something called "taxes" the other night.
Me: Yep – it's that time of year alright.
Riley: And you have to tell them about the money you make on your blog, right?
Me: If I actually made any money with my blog, then yes, I would have to pay taxes on it. Why do you ask?
Riley: Well, I kind of made money from the blog you know.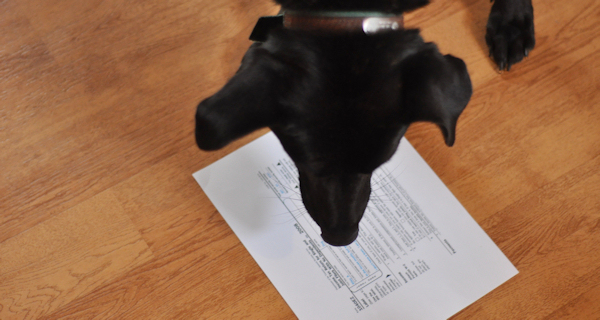 Me: Did you? I wasn't aware of that.
Riley: I did though. It was actually cookies, but still. I want to do the right thing, you know?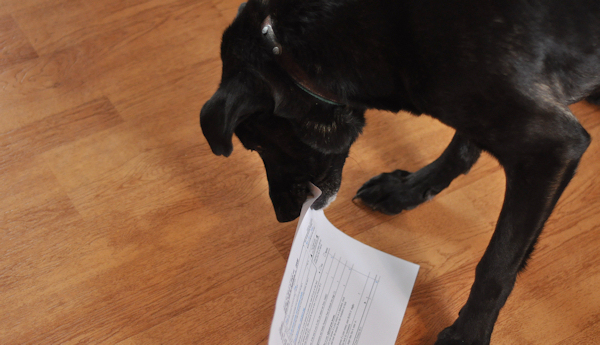 Me: That is certainly admirable. I don't think it will be a problem though. May I see that?
Riley: Sure – take a look and tell me what you think.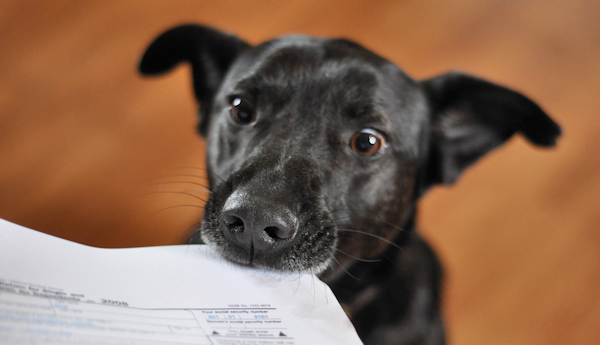 Me: I have to say that this is one of the more interesting forms I think I have ever seen. I don't believe this is necessary, but if it will make you feel better, I will send it in. How much do you owe? You have to send that in too.
Riley: Maybe just one cookie?
Me: Got it – one cookie it is. You feel better now?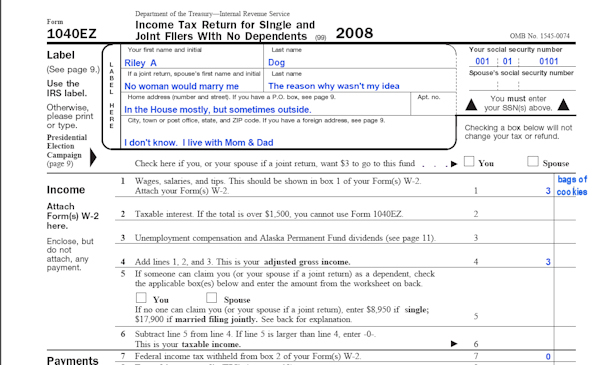 Riley: Yes. I've been in jail before you know. I don't want to go back.
Me: I remember and I can't say that I blame you. But since it's how we met, I can't be completely sorry. I will get this in the mail today.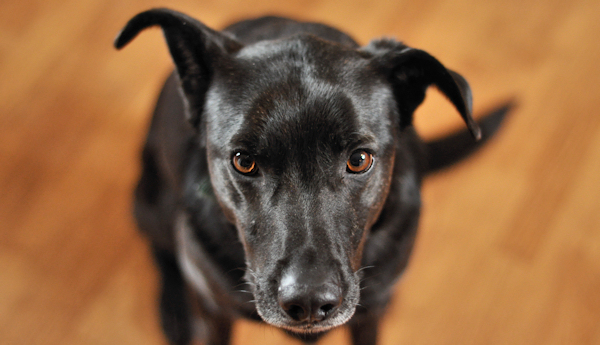 Riley: Thanks Mom – I knew I could count on you!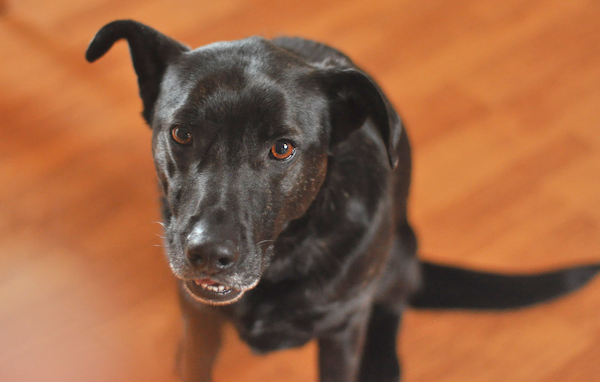 Happy Tax Day everyone. I hope you only owe one cookie too!
Other posts you may enjoy:
Riley and His Friend
Riley Isn't Friends with Everyone