Hey – if White House Press Secretaries can spin, so can I. Because this is really a failure disguised as – well, pretty much it wasn't disguised.
It started out well. Ellyn and Jason had been here the weekend before and I had overestimated their banana requirements, which left us 3 extras. Neither of us is fond of plain old bananas, but we certainly like them baked into fattening sweets. I had just made regular banana bread not long ago, so wanted to do something different this time.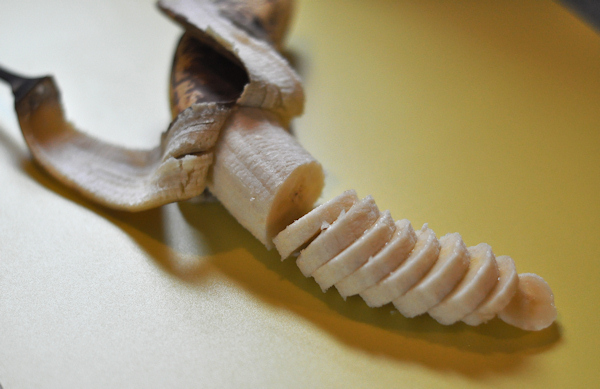 Sometimes an idea gets into my head and I just can't let it go. Remember the Lemon Spice Brownies? I thought about that recipe for a least a month before making the first batch, and it took numerous attempts to get them just right.
The idea in my head this time was to combine chocolate with the bananas.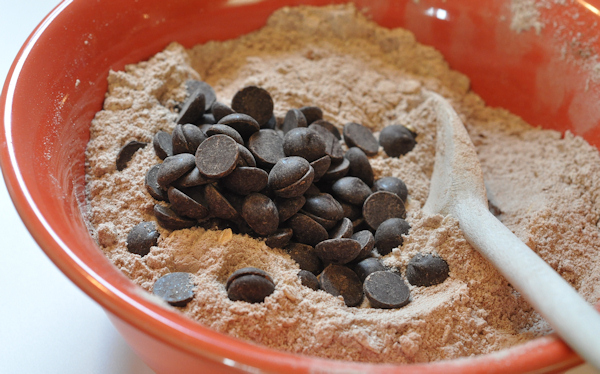 Some baking cocoa in the batter and then maybe a few chocolate chips….
So that's what I did. Putting together just the right combination of ingredients to yield just what I was looking for – something moist and dense and richly chocolate.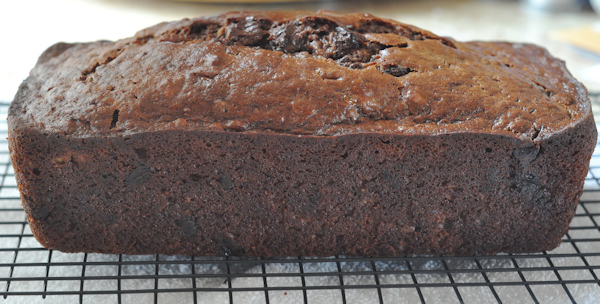 Looks mighty tasty doesn't it?
Well. Not exactly. 3 bananas were too many. Not quite enough flour. And I pulled it out of the oven sooner than I should have. I will spare you the sight of the cut slices – not pretty. Not that we didn't eat most of it. 'Cause there were Ghirardelli chocolate chips in there and you don't waste those babies.
Still, worth fiddling with. Just a little tweek here and there…. I have a couple bananas ripening on the counter as we speak and sometime over the weekend, I will go for it again. That is just the sacrificial kind of blogger I am – anything for you guys!