Guacamole – "the easy way" makes it sound like there's a hard way, doesn't it? And of course, there is no big mystery to the whole thing. In the summer when I have fresh stuff from the garden, I usually make a pico de gallo to mix in, but this time of year, I just use bottled salsa. And a few other things.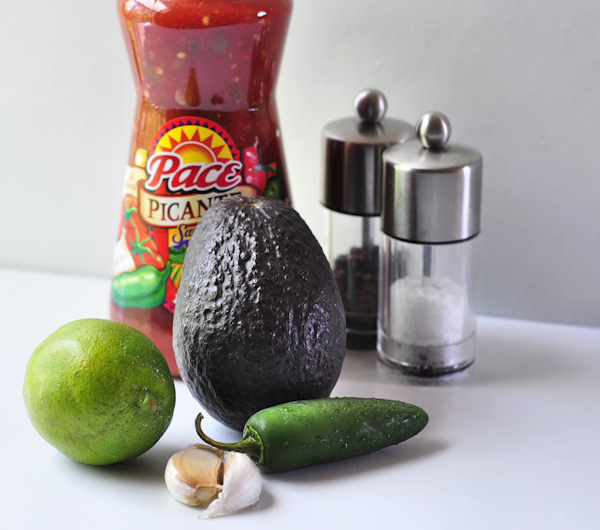 Cut the avocado in half the long way and twist gently to separate the two halves. The pit will stay in one half. Firmly hit into the pit with the blade of a large knife and twist to release it.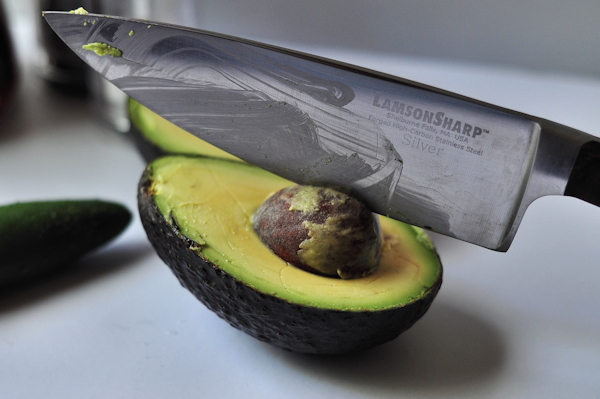 Use a spoon to scoop the flesh into the bowl – you want a shallow, rather wide-ish bowl, because that will make mashing this all together a lot easier.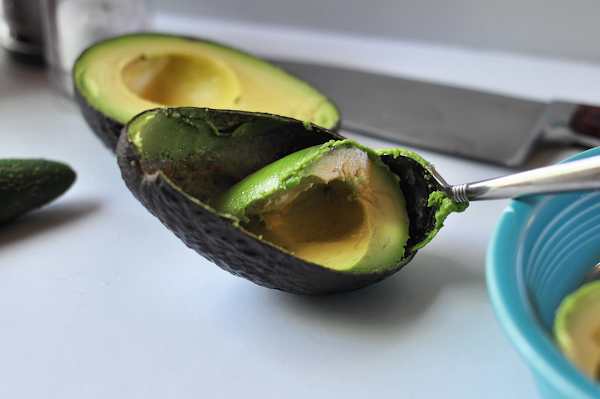 Amounts will vary to suit your own taste but for each avocado, I add 1 clove of garlic, 1/2 lime, 1 jalapeno and a couple tablespoons of salsa, and salt & pepper to taste. That is actually a frozen jalapeno from last year's garden. Fresh would also be very nice. I used a microplane to grate the garlic and minced the jalapeno.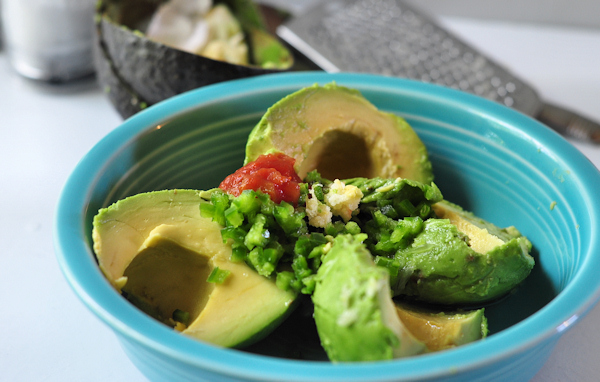 Mash until you have the consistency that you like –  naturally, the more mashing, the smoother the final result will be. I like a medium texture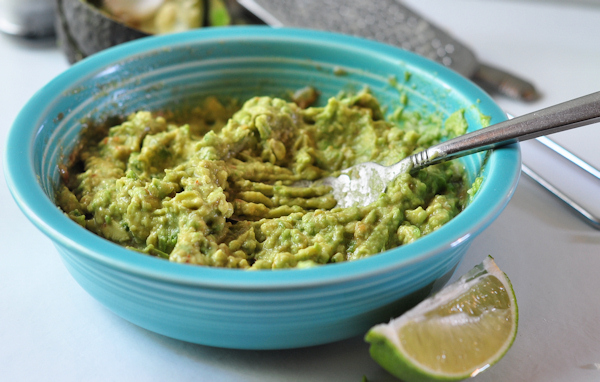 There are a lot of ways to use guacamole – it is a great veggie dip, good with chips, great on a tossed salad, among other uses. In fact, on Thursday, I will show how I used this batch in a little thing I like to call Guacamole Chicken. Until then, I suggest a nice stalk of celery.