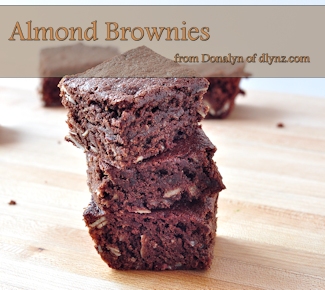 Right before all of the family descended upon us, we had a few days when it got cool enough at night that I was willing to risk heating up the house by turning on the oven. Since then, all of our efforts have been spent in keeping things as cool as possible, but I did manage to squeak in a couple of batches of these yummy things, and get them in the freezer for Larry's lunches. I figure if a man has to work out in the summer weather every day, he should at least have some good cookies at break time.
The almond flour in these gives them a very nutty flavor and a lovely chewy texture that you just can't get with regular flour. The almond flour helps keep the carbs down a bit as well, but for me, it is all about the flavor. Almond flour is not that hard to find anymore – in the Nrotheast, it is usually in the Bob's Red Mill rack, which also has goodies like quinoa, and various other grains. You can also get it in health food stores and online, like here: Almond Flour on Amazon.com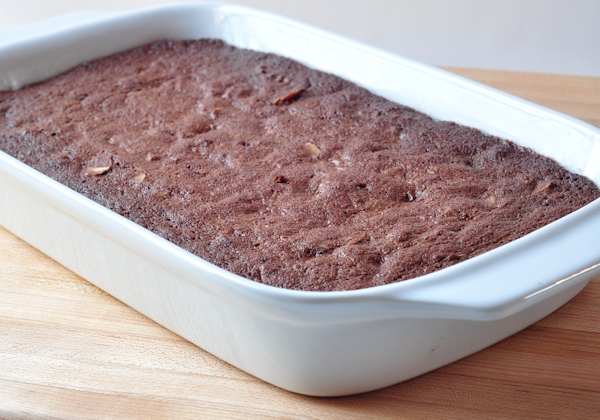 Like most brownie recipes, these are super easy and quick to get in the oven, which should be heated to 350º, while you get the batter mixed up:
½ cup butter
1 cup light brown sugar, firmly packed
½ cup baking cocoa
2 eggs
1 teaspoon vanilla
½ cup all purpose flour
½ cup almond flour
1 teaspoon baking powder
¾ teaspoon salt
½ cup sliced almonds, lightly toasted
Melt butter in a sauce pan or in the microwave and cool for a couple minutes.
Mix in brown sugar, then the cocoa, then the eggs, one at a time, mixing well after each addition.
Stir in vanilla.
Stir the remaining dry ingredients together with a whisk, and add to chocolate mixture, stirring, just until combined.
Spread in a well buttered 8 x 8 inch or equivalent pan.
Bake for 18 to 20 minutes, until a toothpick inserted near the center comes out with just a few moist crumbs.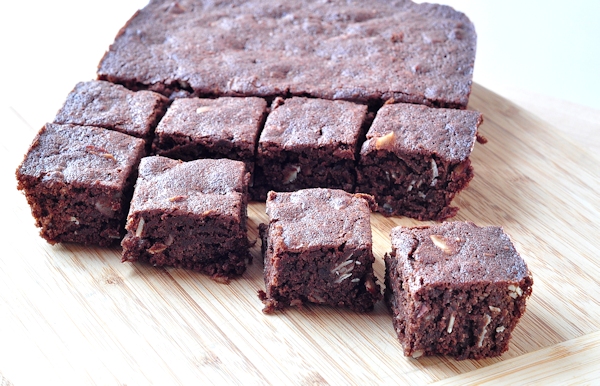 Cool on rack and cut in squares. Store in an airtight container for up to a week.
Makes a dozen brownies – really REALLY good brownies.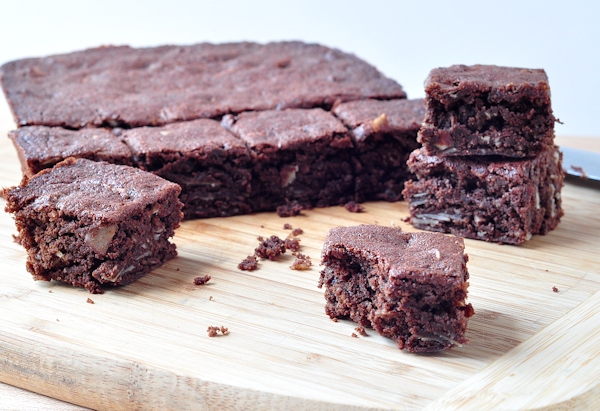 Almond Brownies Printable Recipe here
If you like brownies as much as I do, you should check these out:
Whole Wheat Gingerbread Brownies
Peanut Butter Fudge Brownies
Chocolate Cheesecake Brownies