Ellyn got a printer/scanner/copier/floor waxer/meat slicer for Christmas just past, so when they were down a couple weeks ago, she took home one of our old photo albums because we want to get them all scanned before they fade any worse than they already have.
It is odd what you find sometimes. This one was taken just after Larry and I disembarked from the Mayflower back in 1620, when we first came to America.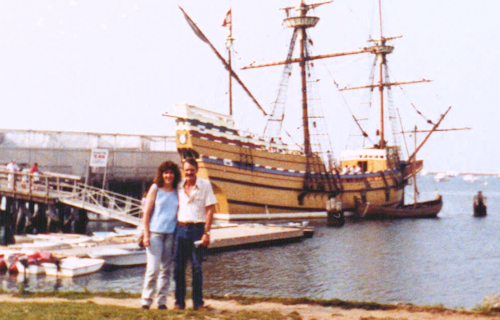 Big hair was all the rage back then.
have a great day my friends!