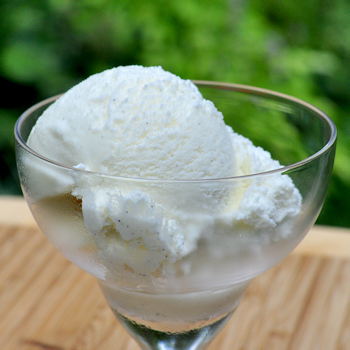 Summer. Such a happy word, with so many memories and feelings attached. Long hot days at the town pool. The incredible freedom of riding our bikes all over town. Laying on our backs and watching clouds float by through the canopy of our favorite elm tree. Among other sweet childhood recollections was sitting on the porch, waiting forever for the ice cream churn to give up its sweet treasure. Surely it must be done NOW? With a big family like ours, there never seemed to be quite as much as you wanted, but what you got was all the sweeter for that.
Now, I can make ice cream whenever I want to, and my ice cream maker doesn't even take very long. I just always keep the inner bowl in the freezer, so it is ready whenever the whim hits me – wrapped in a plastic bag to keep the surfaces free of frost, and to keep it clean.
Philadelphia, or Philly style is so simple and easy – you can be eating homemade ice cream in no time at all. I do like to use real vanilla beans, so I heat part of the cream to let it infuse more, but you can use vanilla extract and have the mix in the machine in about 5 minutes.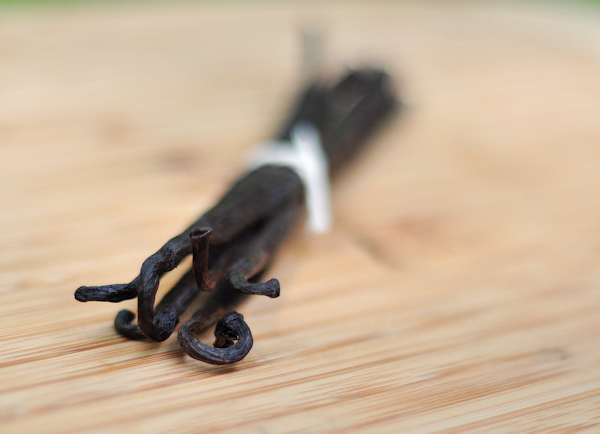 Either way, you are looking at just 3 ingredients: Cream. Sugar. Vanilla.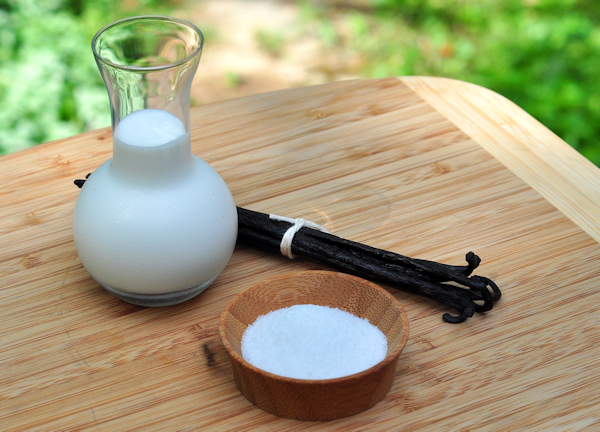 Here is how I like to do it, plus a variation if you are in a really big hurry.
3 cups light cream
3/4 cup granulated sugar
1 medium vanilla bean
Split the vanilla bean and scape down both halves with the dull side of a knife. Put one cup of the cream, the sugar and the vanilla seeds and bean in a small sauce pan, and heat just until there are a few bubbles at the edges. Stir until sugar is completely dissolved and leave to steep for an hour or so. Strain the mixture in the pan into the other 2 cups of cream and chill completely. You can use 1/2 heavy cream & 1/2 milk, all half and half, or what ever combo of dairy you have on hand. If you are in a real hurry, you can just stir the sugar into the cold dairy, until it is completely dissolved, add a teaspoon or two of vanilla extract and dump it all right into the ice cream machine. I like to heat the cream to extract as much flavor as possible from the vanilla bean, so I mix the sugar into the hot cream. I've read that using cold cream to dissolve the sugar results in a grainier final result, but others say they don't have that problem. It's going to be homemade ice cream either way, right? Churn according to your ice cream machine's directions. In my Cuisinart, it takes about 30 minutes.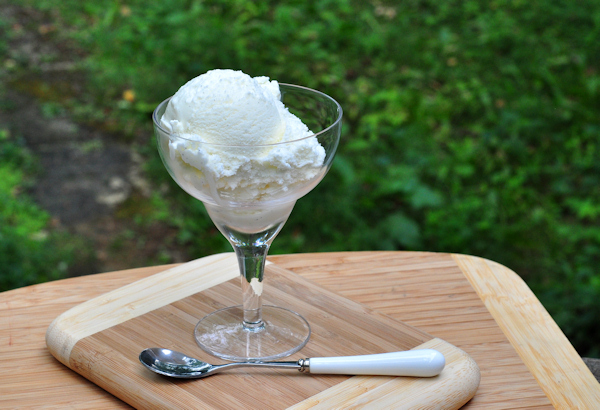 You can eat it right away, or let it ripen awhile in the freezer. Scrape it all into a sealable container, press plastic wrap on the surface, cover with the lid and stash in the freezer for as long as you can stand it.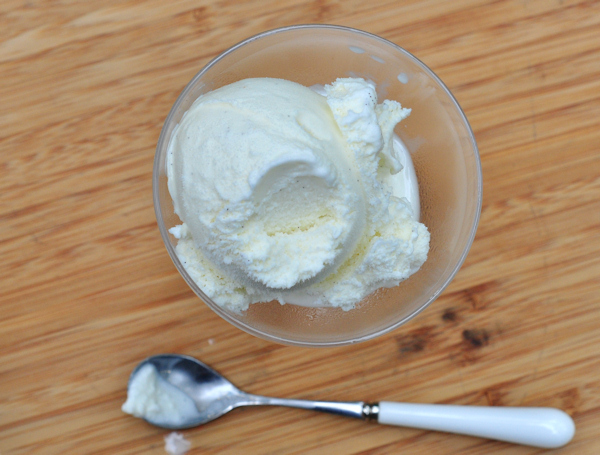 Repeat as needed.
You may also enjoy
Cherry Vanilla Ice Cream
Lemon Blueberry Swirl Sherbet
Strawberry Rhubarb Sherbet