We have actually had a somewhat mild winter here so far. I will probably be sorry I said that – it's like tempting fate or something to mention that bad weather hasn't happened. Now, if we get a huge storm, everyone will blame it on me. Anyway, we have had a couple of decent snow storms and it has gotten down around zero for a few days here and there, but we have had years where we had 3 or 4 feet of snow on the ground by this time, with temperatures so cold, it felt like it would never melt. Of course, it is easy to be complacent about the weather when you work from home. I don't have to scrape snow off my car every morning or drive on icy roads. I just pour myself another cup of coffee and saunter over to the computer.
As you can see, Larry is not so fortunate. Those are the tracks of his truck as he left for work yesterday. He is working outside this winter, which makes me cold just to think about it. I honestly don't know how he does it. He doesn't even have hot flashes to warm him up either! He did leave a pretty picture behind though.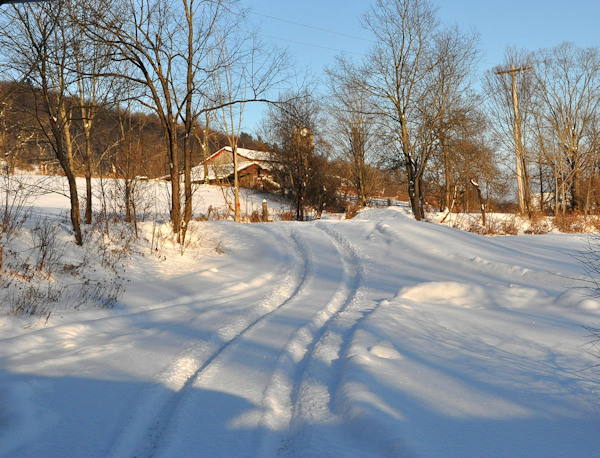 How is your winter going this year?