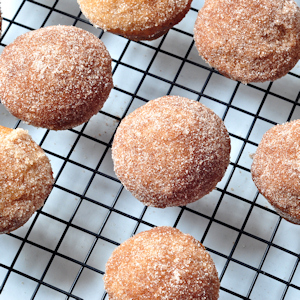 Apple Cider Sugar Donut Muffins is a mouthful, isn't it? And a really tasty mouthful, trust me. The idea of making a muffin that tastes like a donut doesn't originate with me – you can find recipes for them all over the internet. There are a few reasons why you might want to make muffins instead of actual donuts, not the least of which is that donuts have lots more calories. Muffins are easier to make too – unless you keep a deep fryer ready to go at a moment's notice. I do have a deep and abiding love for all things deep fried, which is the exact reason I usually keep my fryer on a high shelf. It is just safer that way. And with muffins like these, you will not miss a single calorie.
I was inspired to come up with this specific recipe after a visit up north last month. The kids took us to a place called Burrville Cider Mill, nearby where they live. I took the two photos right below with my Droid, which may not quite equal the quality of a shot with the Nikon, but it sure is a lot easier to lug around.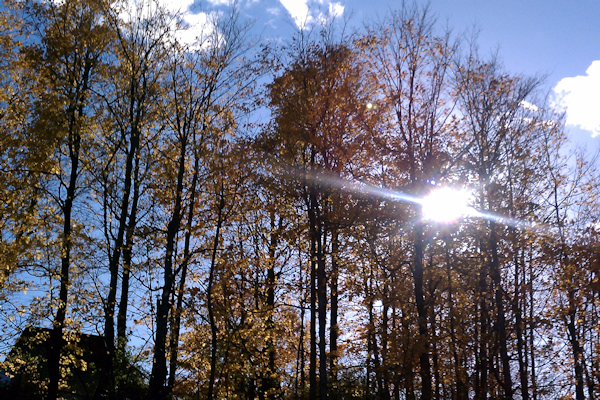 It was a pretty fall day and we all enjoyed the waterfall out behind the mill building. At one time it was used to work the cider press, but they use electricity to do that now.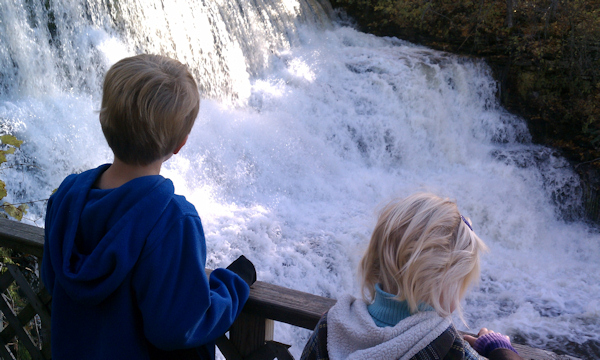 The scenic view was great and we bought some apples and cider to bring home, but it is the aroma of freshly made apple cider donuts that seduces you from the moment you step out of the car. You know in cartoons sometimes, there is like this visible wisp of aroma, that draws the character right off their feet and toward whatever it is that smells so good? I swear that happened to us. Yum. Since we live so far away, I had to try and come up with something to duplicate those luscious treats, and though it took three tries, I was very pleased with the final result.
I think you will be too, so we better get started. For muffins, you always combine the "wet" ingredients in one vessel, and the "dry" ingredients in another vessel, and then combine the two mixtures, with as little mixing as possible, which gives you a nice, tender, moist texture.
To get started, combine in a medium bowl, or 2 cup measuring cup:
1 cup apple cider
1 large egg
3 tablespoons melted butter
1 teaspoon vanilla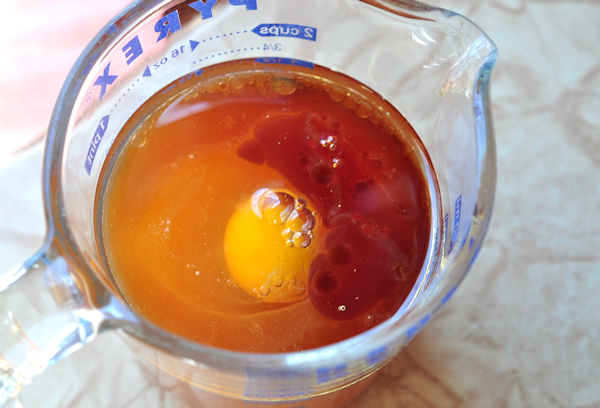 In another bowl, whisk together:
2 cups flour
1/2 cup brown sugar
1 teaspoon baking powder
1/2 teaspoon baking soda
1/2 teaspoon salt
1/2 teaspoon ground ginger
1 teaspoon ground cinnamon
3/4 teaspoon freshly grated nutmeg
Then, pour the wet ingredients into the dry and combine, using as few strokes as possible. The batter will probably be rather lumpy, but that is fine. Overmixed muffins are tough and no one wants tough muffins, right? The lumps will bake out, and you will have nice tender, fluffy muffins, so mix just until the batter comes together.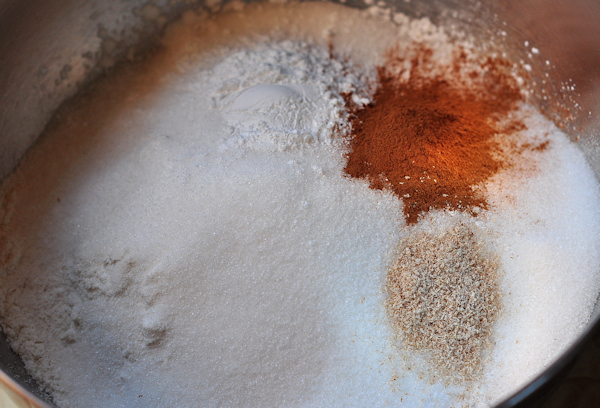 I baked these in a 24 spot mini-muffin pan, but you can make 12 regular sized ones if you prefer. You can use muffin liners, or grease the muffin really well, and divide the batter evenly in the tin. I really like this little disher for that. Bake at 350 degrees for about 15 to 18 minutes [about 20 minutes for large muffins].  Remove the muffins from the pan immediately.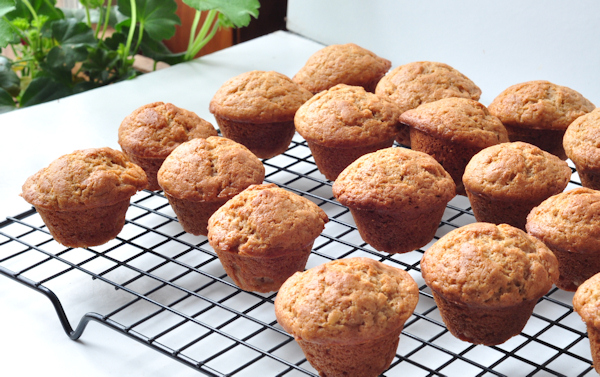 While the muffins are baking, using 2 small dishes, melt about 4 tablespoons of butter in one, and in the other, combine 1/2 cup of granulated sugar and 1/2 teaspoon ground cinnamon.  While they are still as hot as you can stand to handle them, dip the top of each one, first in the melted butter and then in the cinnamon sugar.  Once all of the tops have been dipped, I like to go back and dip them all in the sugar again, just for kicks.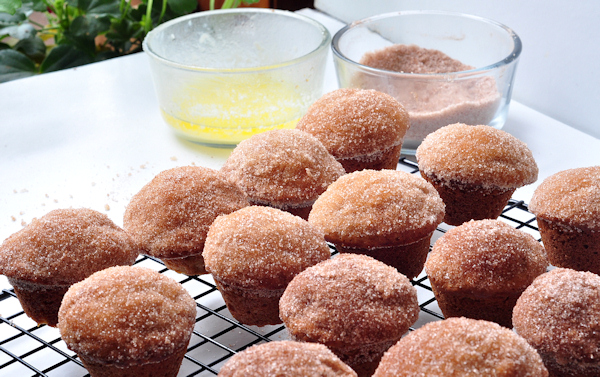 You can eat them right away, but they also keep very nicely in an airtight container.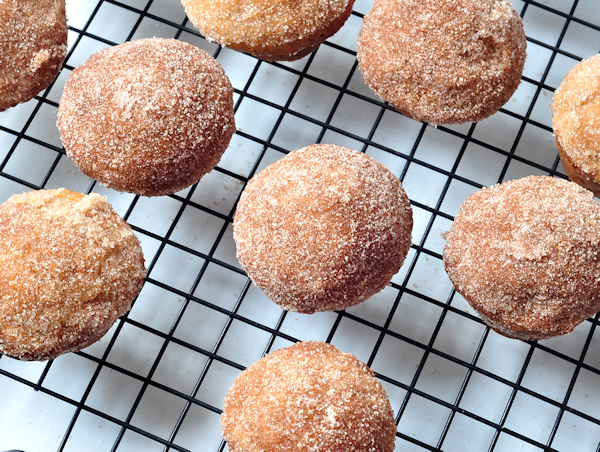 Not that you will probably have to worry about keeping them around for long…