Yeah – took a little blogging stay-cation for the past couple weeks. We didn't go anyplace, or have company. The project I was working on finished up, so I've been between jobs – can't blame the lack of posts on work. My other blogs weren't keeping me from here, but something has been taking up all my time. It's out here.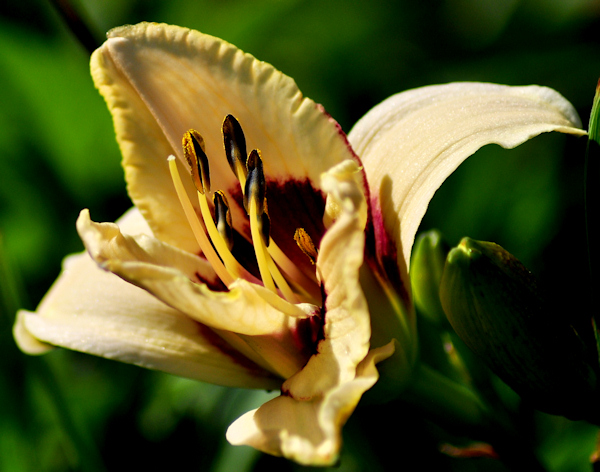 That is the first daylily to bloom this year – "Moonlight Masquerade". It will soon have a lot of company out there in the front garden, but for today it's the only one.
Then there is the shade garden, out back. This is a trolius blossom.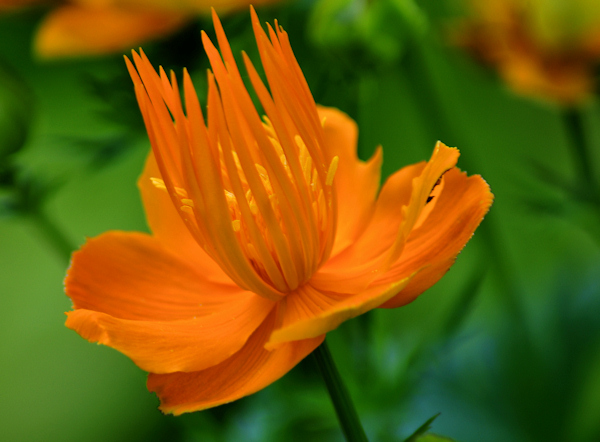 This flower scape is on a baby hosta, but it's called "Big Daddy" so I'm thinking in a few years it won't be so small.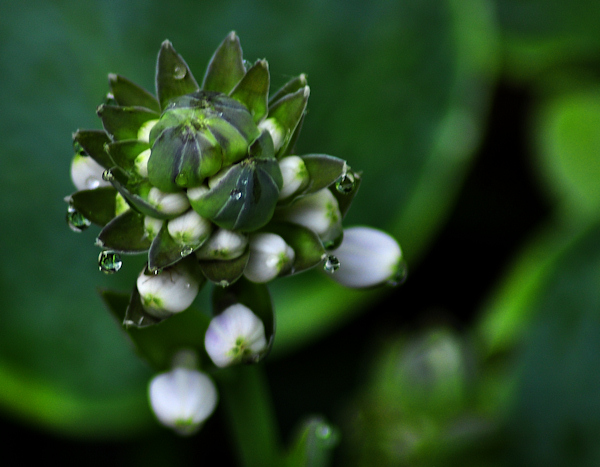 I love the leaves on this one – "Regal Standard". It is one of the first hostas I planted after we got the new house, and it just keeps getting bigger every year.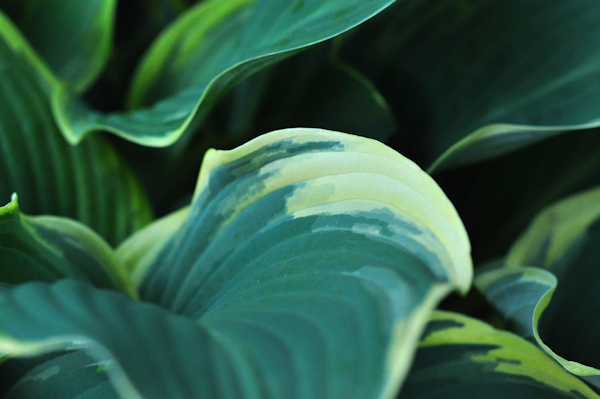 I started a class today, for a new job – one that is going to keep really busy for the rest of the summer. So, I wanted to spend every minute I could out here, getting things in good shape, while I had the time. This is a sedum, called "Acre" – probably the most common one. I love it though – it is growing everywhere, and lights up everyplace it decides to grow.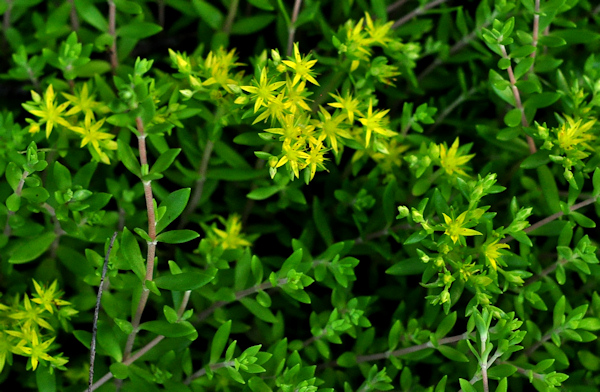 After 7 years, the front garden it finally starting to look the way I've been seeing it in my head. [this is a Meadow Fritillary, on a "Sunset" coneflower] It has been a lot of work, but I could not be happier.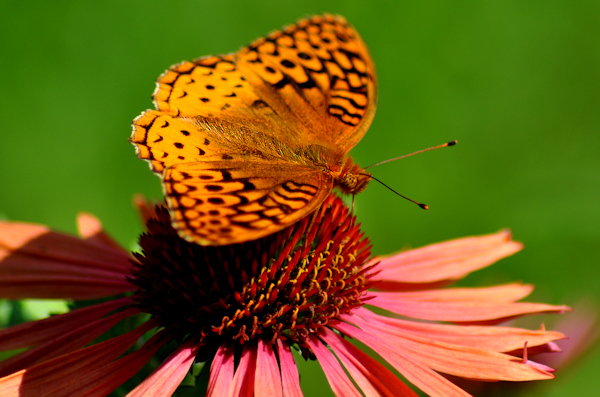 Later this week, I will show you what I mean… You will forgive me for playing hookie, I bet.