I'm sure you remember Sylvester, our 22 pound "Argonaut" winter squash. He has been a quiet guest and no trouble at all. [be sure to come back tomorrow because some of Sylvester's relatives have been over for dinner recently and you will want to check to that out] Meanwhile, the other night, we were all sitting out on the porch and it turned out [as it often does] that Riley had something on his mind.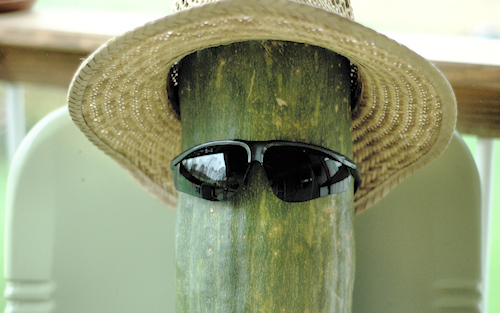 Riley: What is this?
Me: It's a squash.
Riley: Is it good to eat?
Me: Well, yes. But we aren't going to eat this one. His name is Sylvester.
Riley: He has a name? How did he get a name? I don't think vegetables have names do they?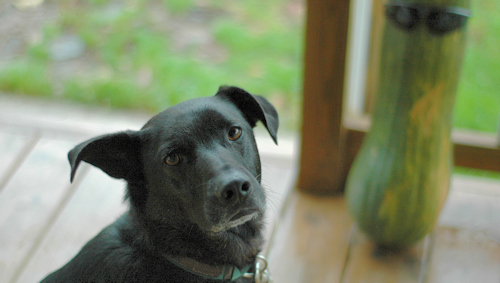 Me: Some vegetables might have names.
Riley: You named him didn't you? I know what this is about. He…no – IT is going to be on your blog, right?
Me: Maybe. Why don't you say hello to him?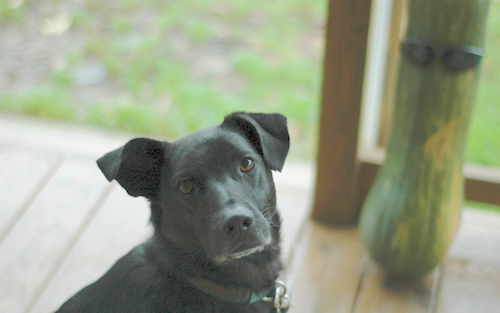 Riley: The things I have to do around here…. Hello? He isn't saying anything.
Me: That's ok – just be nice to him.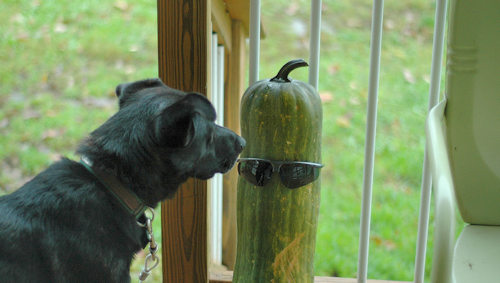 Riley: [thinking] She wants me to be nice to a squash.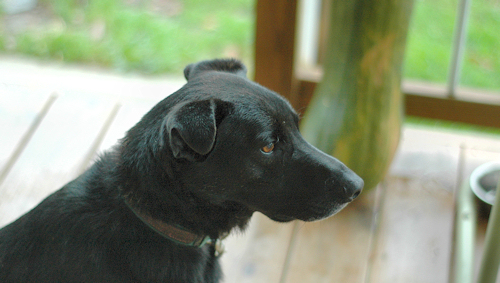 Riley: I don't feel like being nice to a stupid squash that will probably be on your blog more than I am! Pppphhhhhbbbbbbbttttt!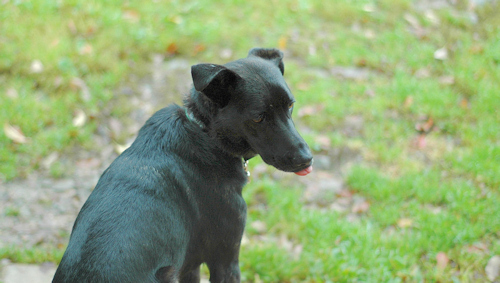 Me: Now that's not very nice.
Riley: Nice, schmice – I will be laying out here in the yard. I am not going to be seen sitting on the porch with a vegetable in sunglasses.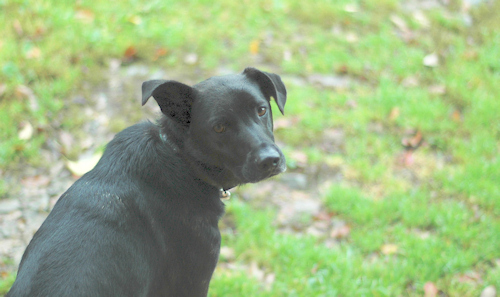 So there you have it – sibling rivalry. I have a feeling we have not heard the last from these two.