It is starting to get really beautiful around here now. The colors lure me and my camera outdoors, even when I should be doing something else. Look at this – right at the edge of our field: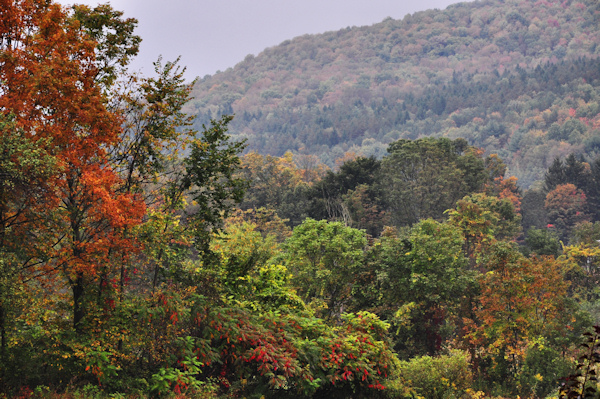 But wait a minute – what is that?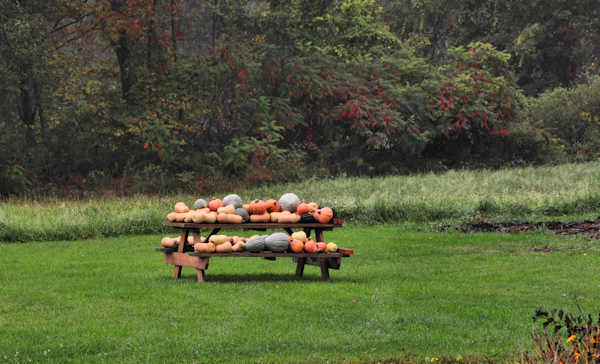 That, my friends is squash.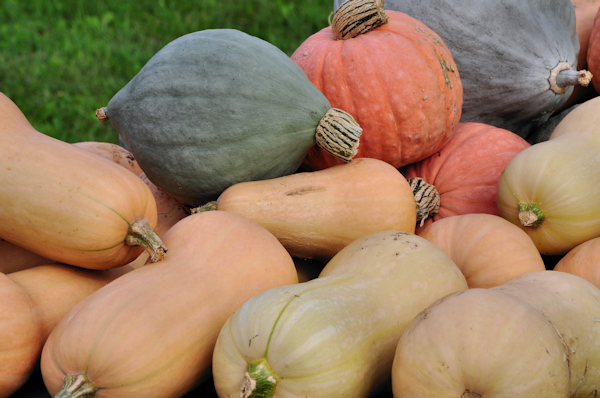 A lotof freakin squash. You might end up with this much squash if you were extremely busy back in the spring and kind of lost track of how much and what kind of squash you had already planted. So, just to be on the safe side, you planted a little more.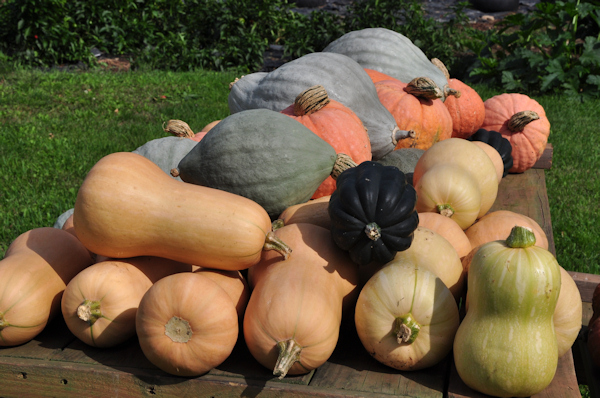 A nice variety don't you think?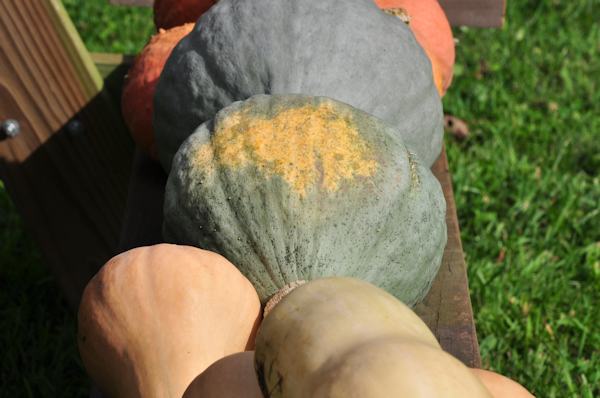 I may have to change the name of this place to "The Squash Recipe Blog"
Oh yeah – I'd like you to meet our new friend, Hugo S. Hubbard.  Riley will not be pleased by this development.
So, c'mon people – give me some winter squash recipe ideas in the comments. I need inspiration!