If you spend much time here on my blog, you know that we are empty nesters. It has been nearly 7 years since Lauren, our younger daughter, moved out, so we have become used to a relatively quiet life with only Riley and perhaps an occasional unwantedguest. Ellyn and the kids did come to stay with us for a few months earlier this year while she and Jason found a house to buy, but they left at the end of May and we settled back into our usual routine fairly quickly.
Then, in June, we noticed that someone new had come to stay with us. He was just a baby when he first got here, but he kind of grew on us and now we have become rather fond of him. He is a quiet fellow and not at all demanding.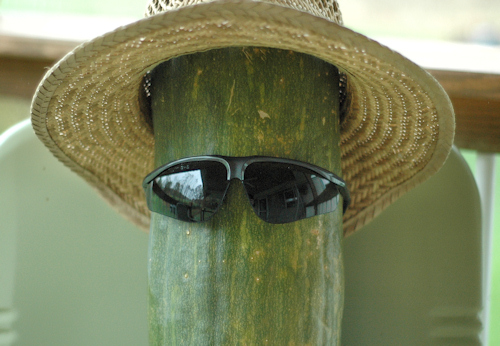 I would like to introduce Sylvester A. Squash. Sylvester is an "Argonaut" squash and presently weighs in at an amazing 22 pounds. Anyone with this imposing a presence surely demands recognition.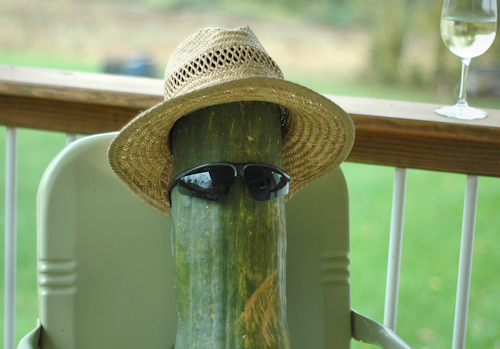 And as "squash years", much the same as dog years, are counted differently than human years, he is old enough to join us for cocktail hour. He enjoys a nice glass of Chenin Blanc just as much as the next person squash.