All things that fly this week.
A couple of people have asked about Mr Wren and his family. These first two photos are of either Mr Wren or Mrs Wren – they look just alike to me, so I don't who this is. I do know that he or she wanted to go and feed this lovely juicy worm/caperpillar/somethingorother to the baby wrens and my presence in the garden kept them from doing so. They won't go in the birdhouse when there is someone close by because they don't want to lead a predator to their family.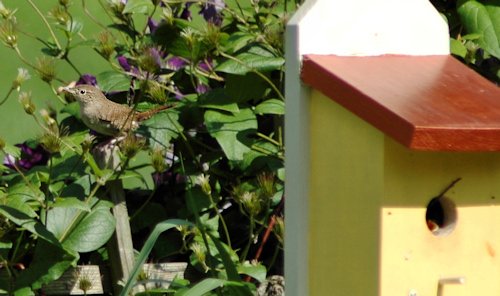 "Get lost wouldja?"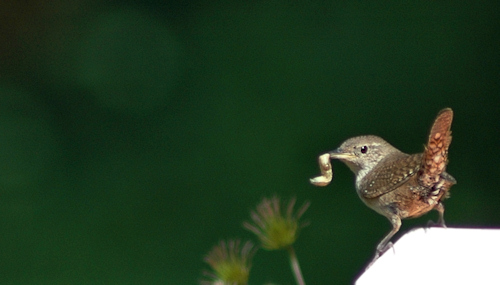 Some kind of tiny bee on a Queen Anne's Lace flower head.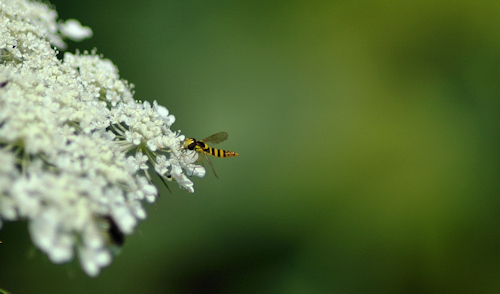 A dragonfly on my arch nemesis, the bamboo. He was on another leaf, at a bad angle, so I said "C'mon buddy, just hop out here where I can see you better." And just like that, he did!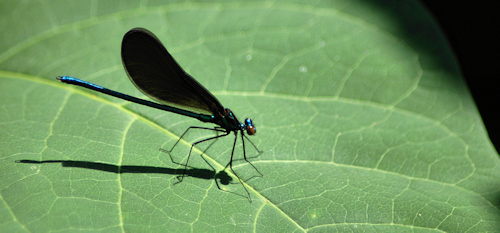 I will probably look this up and come back later to lable what exact butter fly this is, but right now, I just want to get this posted. I think it is some kind of skipper. I love the tiny dots of blue on his body.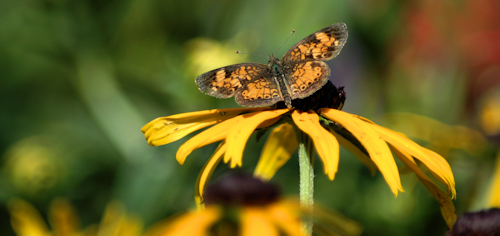 Look at the eye on this young hummingbird. If hummingbirds were the size of eagles, that eye would freeze you in your tracks. Remember this fierce gaze – later this week, I will have a story about the true nature of hummingbirds.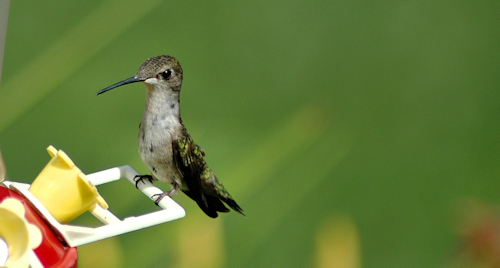 My personal favorite this week – a Sphynx moth out in the front garden. Bird books always warn you not to confuse these with hummingbirds, but really they don't look that much alike. He was very obliging and let me get several really nice shots of him.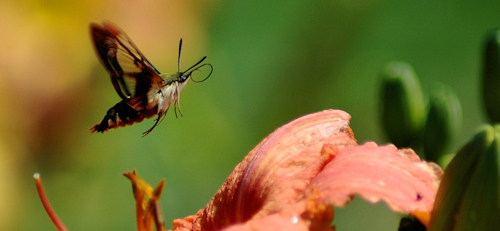 Hope you have a lovely Wednesday!