There are lots of reasons to plant them actually, but this is the best October reason that you should. And don't be cutting them down just because the flowers have gone by.
Once those cones for which they are noted dry out, they sort of grow another kind of blossom. Okay – so they are finches, but they look nearly as pretty as the original flowers.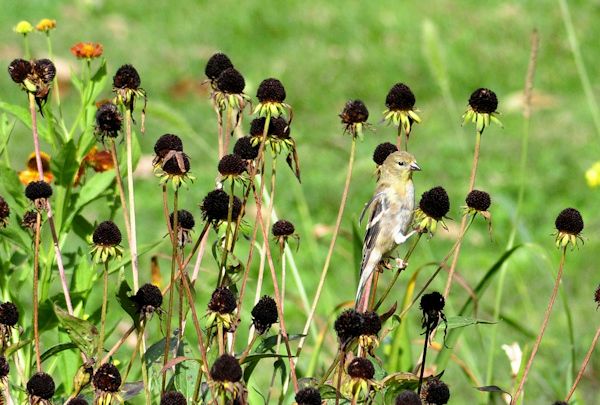 And there is nothing I like better than a reason to put off a chore. I leave them till spring usually because they look pretty nice with little caps of snow on them too. For now, I am happy to look out my kitchen window and see this guy and his relatives every day.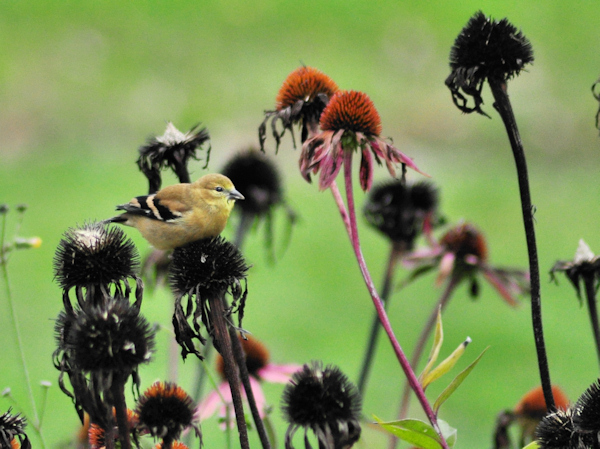 Hope you have something pretty to look at today!