You know how I am – ideas get in my head and I just have to explore them to see if the reality is as good as my imagining. This time I was 100% correct, right from the start: tahini makes great cookies. If you aren't familiar with it, tahini is a paste made from ground sesame seeds. Here in the States, its most common use is probably in hummus. It is not difficult to find anymore – I get it at the regular supermarket in the next town over. You can usually find it in health food stores, and surely in Middle Eastern markets. If you just can't find it, you may want to try these using peanut butter and sesame seeds, which will not have as strong a sesame flavor, but will still be very good. This is adapted from my favorite peanut butter cookie recipe, so I know that will work.
To start, you need to toast some sesame seeds. You can buy them already toasted, I know, but it is well worth the effort to toast them yourself, because the quality will be so much better. I buy sesame seeds in bulk and keep them in the freezer to use in stir fries, breads and the occasional sesame crusted chicken breast. They will go rancid pretty quickly if you leave them in the cupboard. We are going to use 1/2 cup of them in these cookies. Put them in a dry, heavy skillet or saute pan, over medium heat. Keep stirring them and in a couple minutes, they will begin to get glossy from the oils being released. At that point, you may want to reduce the heat just a bit, to ensure they don't get away from you and get too brown. Keep stirring until the majority of the seeds are a nice light golden tan color. Take them out of the hot pan right away, because they will keep cooking and get too done. Set them aside to cool.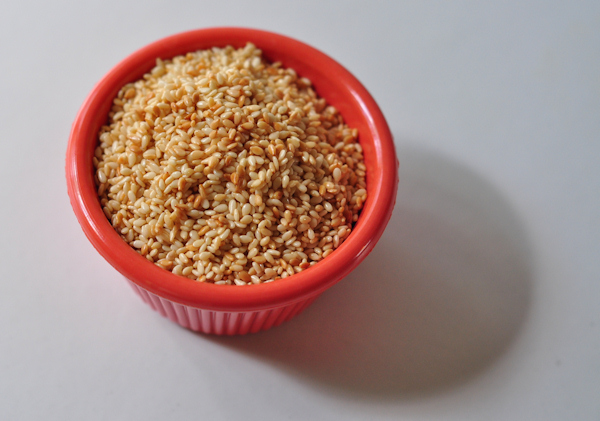 In the bowl of your mixer, cream together:
¾ cup soft butter
½ cup tahini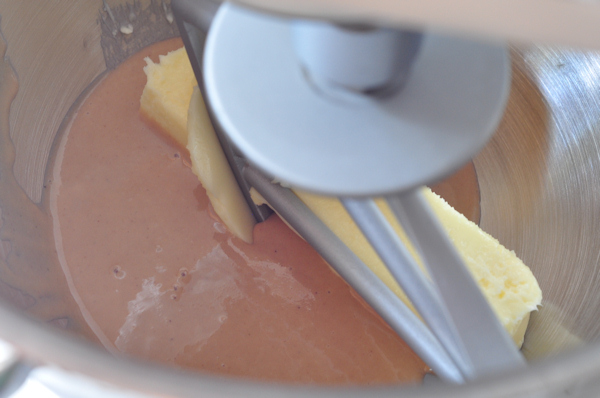 Add, and beat until fluffy:
1 cup dark brown sugar, packed
¼ cup granulated sugar
I should note that while I was really happy with the amount of sweetness, Larry though they could have been a bit sweeter, so you might want to add an additional 1/4 cup of granulated sugar.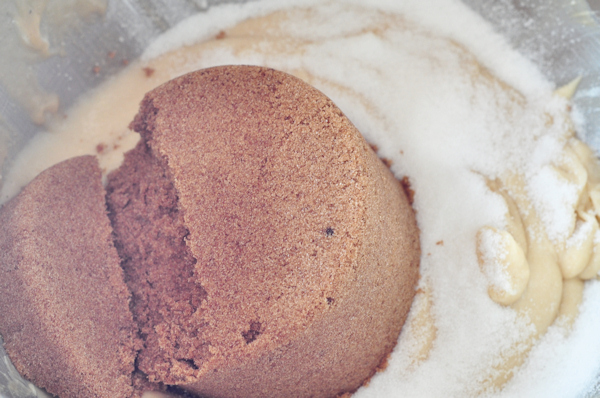 Next, add, and beat in well:
1 large egg
1 teaspoon vanilla extract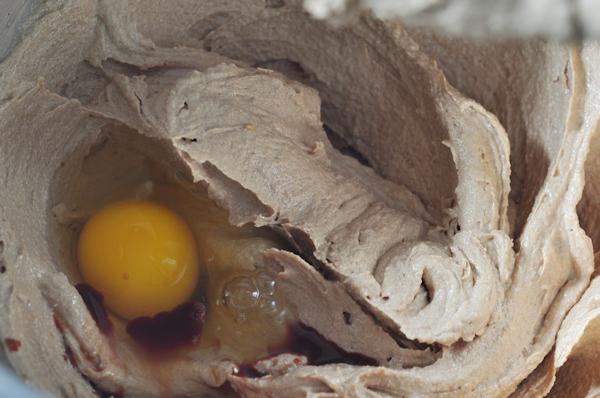 Then, add and beat until incorporated:
2 cups all purpose flour
½ teaspoon salt
1 teaspoon baking soda
½ teaspoon baking powder
½ cup toasted sesame seeds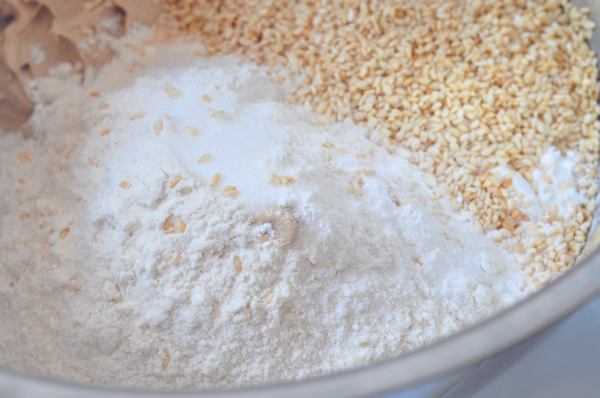 It will look like this: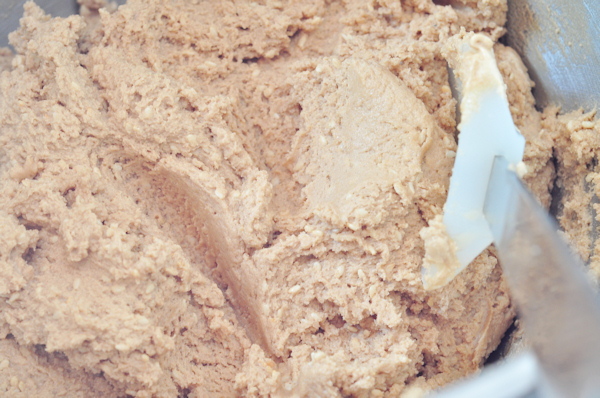 Now is when you get to have a bit of fun. These will turn out with different textures at the end, depending on how you shape and bake them. You can use a medium cookie scoop. I baked these for about 9 minutes.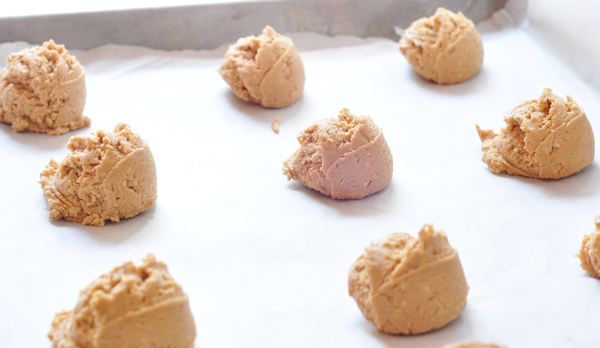 These I measured with the same cookie scoop, but then I gently rolled them into balls, which I flattened with the bottom of a glass, dipped in granulated sugar. I let these go a little longer – about 11 minutes.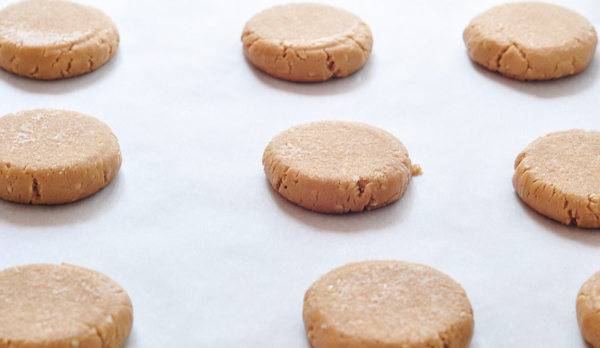 The ones left in mounds came out nicely chewy, with crisp edges.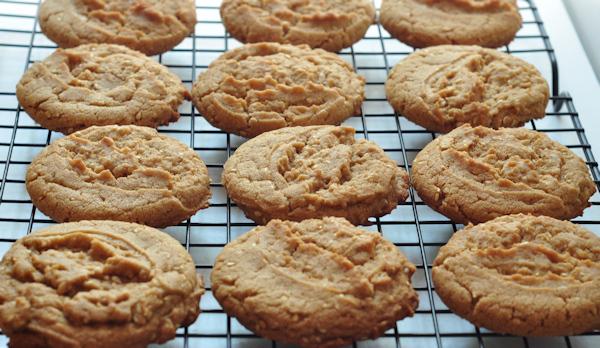 The flattened ones were, of course, crisper, with a little bit darker flavor.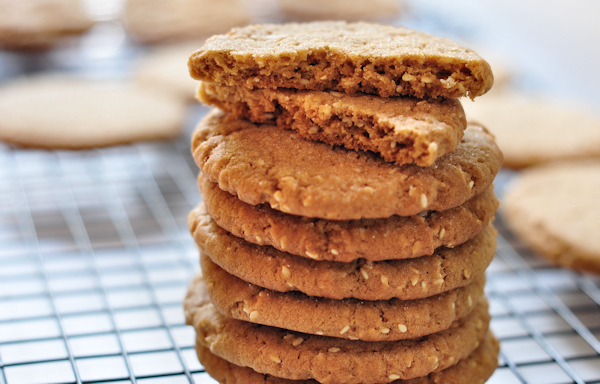 I even did a sheet of them that I let go for 13 minutes and they were very crisp.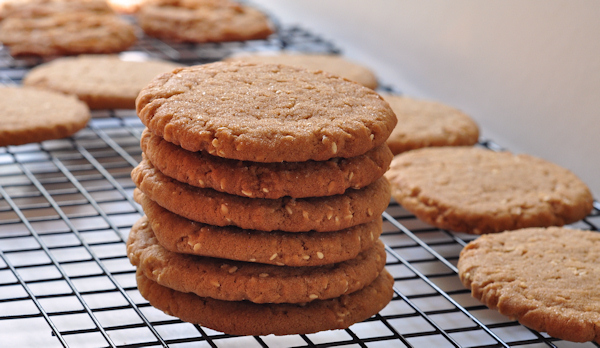 Which ones you prefer is purely your own personal taste. I thought I liked the chewy ones the best at first but a couple days later, the thinner, crisper ones had a richer flavor from being cooked a little longer. In any case – they were all fantastic and this is one recipe I will certainly come back to again.
Other recipes you may like:
Peanut Butter Cornmeal Cookies
Roasted Garlic Hummus