We are nothing here if not fresh and local. This cool wet weather is destroying our tomatoes, but the cucumbers are just loving every minute. Consequently, we have more cukes than the Heinz pickle factory. Which is not at all a bad thing. Feeding anywhere from 10 to 20 people every night, nothing comes in more handily than a huge pile of a vegetable so easily turned into a variety of delicious salads. This one is a favorite around here.
1/4 cup cider vinegar
1 tablespoon sugar
1 teaspoon kosher salt
10-15 grinds of 5 peppercorn blend
Whisk together until the sugar and salt are dissolved, and add 1 large garlic clove, mashed well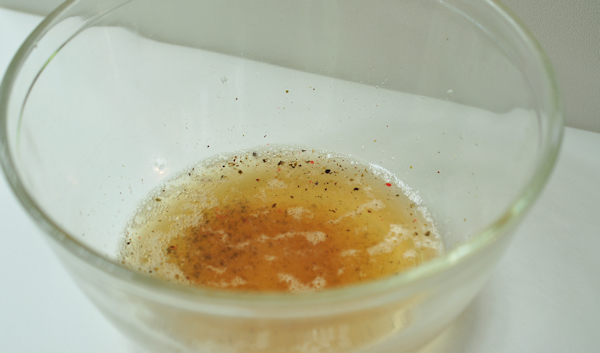 Slowly whisk in 1/3 cup good olive oil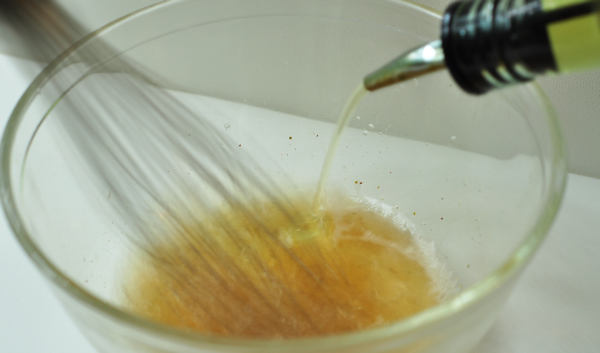 Then add whatever herbs you have on hand. I used [starting from the bottom and working clockwise] rosemary, Greek basil, thyme, oregano and parsley. Chopped roughly – about 3 tablespoons total. You can use dried if that is what you have but use less as they will have a stronger flavor. Fresh is better of course, but not everyone has a place to grow their own herbs – don't skip trying this just because you don't have fresh herbs.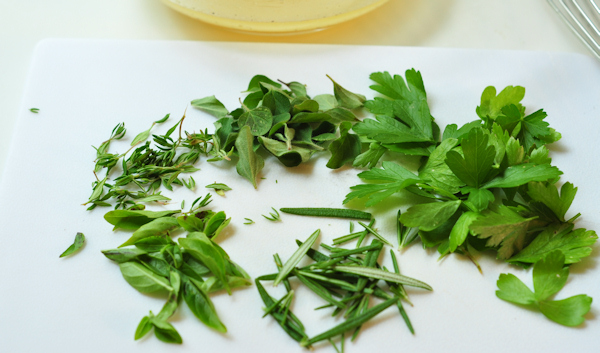 Whisk the herbs into the dressing you have made.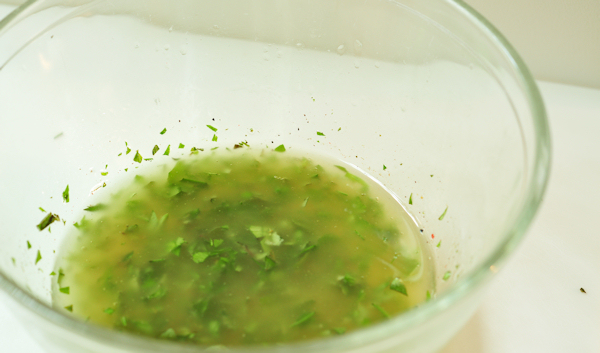 Cut a mild white onion into thin slices – this is a medium one, but it's to taste really, so used how much you will enjoy.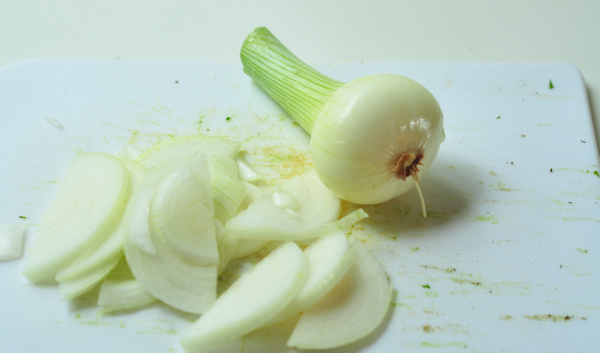 I used two really long English cukes for this salad – it would take at least four if they were regular slicing cucumbers.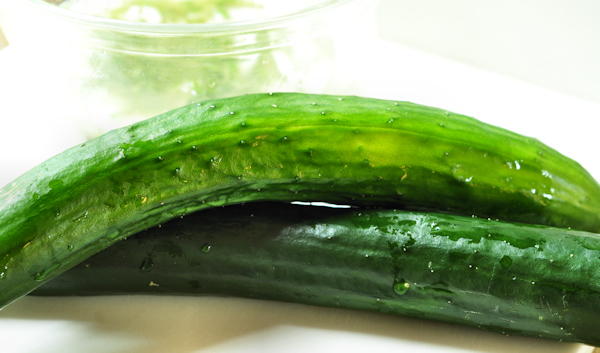 For contrast, I peeled one, but left the skin on the other. Cut them into thinnish slices so they will absorb the dressing quickly and you can eat this in just a couple hours.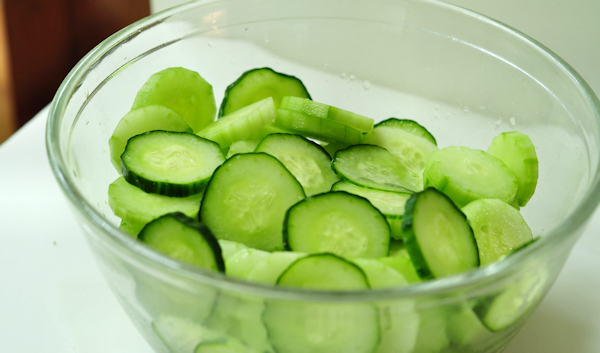 Toss the cucumbers and onions in the dressing.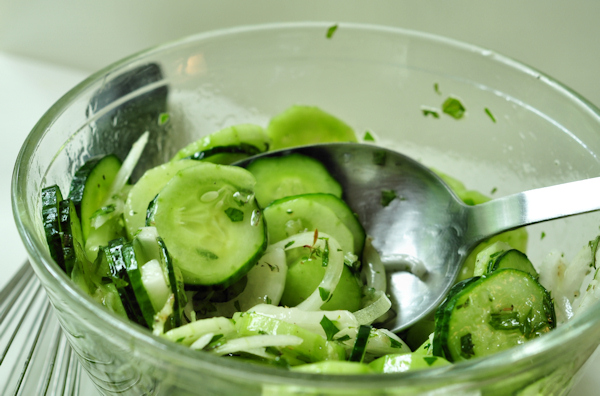 Chill a few hours or overnight and then dig in. This is great with grilled chicken or burgers, or even by itself for a light lunch..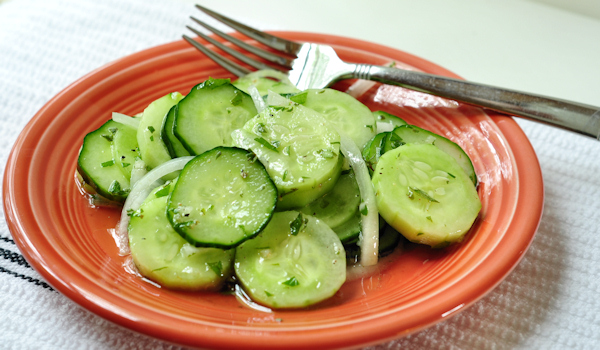 More cucumber recipes you might like:
Cucumber Basil Sandwiches
Creamy Dill Cucumber Salad