My Prairie Fire Crabapple tree.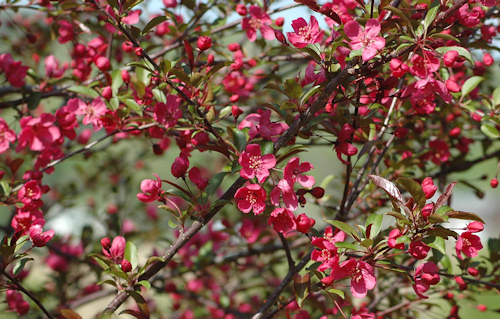 Larry gave it to me for my birthday 5 years ago
It is so pretty that it takes my breath away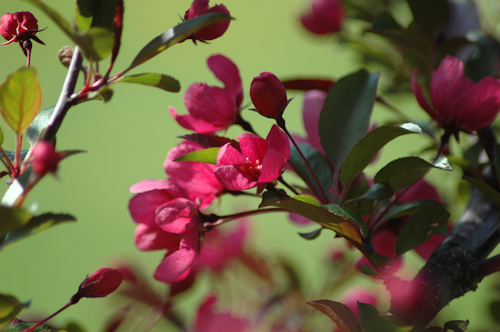 Larry isn't crazy about it. He is a farm boy and a crabapple tree isn't a useful plant in his opinion. He also has to mow around it and that is never good.
But he likes to make me happy so he got it for me.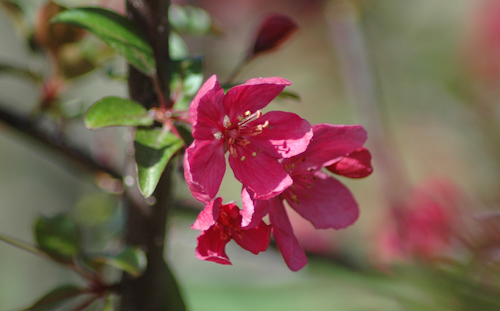 Now every spring when it blooms, I not only get to enjoy the flowers, but I get reminded a little bit about what love is.