See? The sun is definitely not sunny.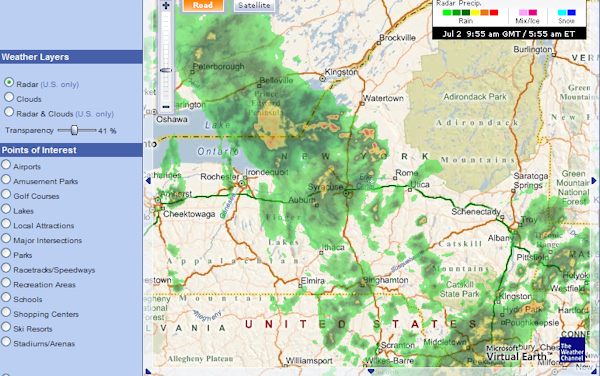 The zombie-turtle rain gauge certainly shows that it hasn't been sunny for a couple days now.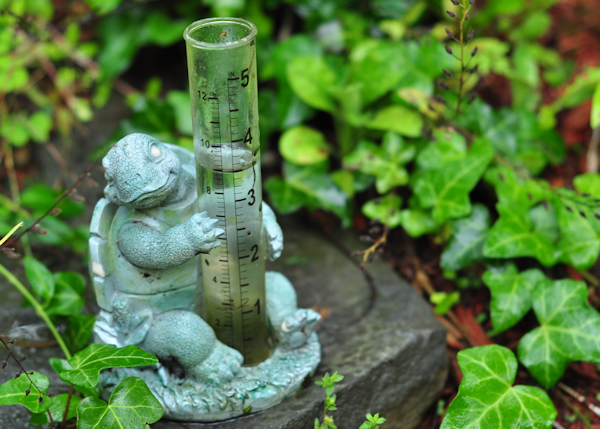 And even though I would much rather be out there, in the garden, otherwise known as the "Land of Unfinished Projects", as you can see, it is more than a little damp.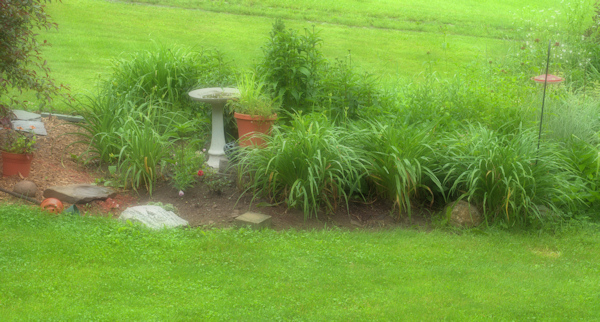 But I got my copy of The Flavor Bible
yesterday and I was instantly captivated by the ideas contained therein. So I can have a lot of good fun that is funny. Well, except for that having to work thing. And is that coffee mug not the cutest thing ever? It was part of my "Pay it Forward" prize from Kate. I love it.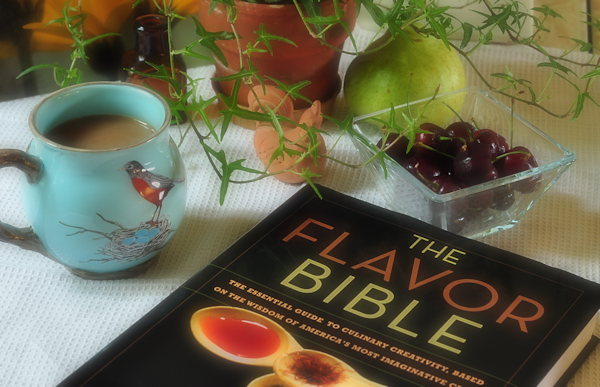 Fortunately we have a 3 day weekend coming up, with good weather forecast, so we are hoping we'll be able to get the mildew out from between our toes and turn some unfinished projects into finished ones. I think I will paint the eyes on that rain gauge too, because it is kind of freaking me out.
What are you doing this weekend?