I know you have been on the edge of your seats – the winner of the June Comment Love Giveaway
Because I was gone for most of the first two week of the month, there are fewer comments: just 194. So here is the winner: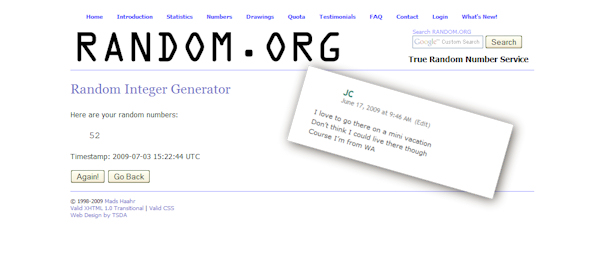 JC's blog can be found here, if you want to check it out. Congrats JC – email me your address [my email is under the "Me" tab up top] and I will get it sent out to you!
And for July's Comment Love? I listen to you guys, so at Dee's suggestion, I will give the daisy from a couple days ago, a 4×6 with a white mat and black lacquered frame – about 8×10 finished. This same configuration is for sale, for $65.00 including shipping. Email me if you are interested in that – and thanks to the two people who liked the one from last month enough to buy it – you know who you are!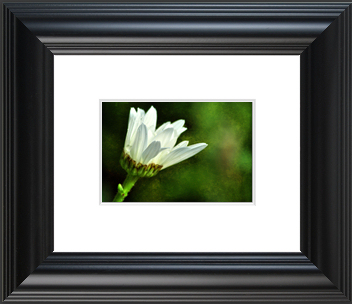 Every comment on any post during the month of July counts as an entry, so feel free to jabber as much as you like. Loquaciousness pays off around here.
Now, I am back out to work on edging the front garden. Whose idea was it to make that darned thing so big anyway?