I was thinking that I should just wait till Monday to resume blogging.  I am still tired down to my bones.  I have a million things to get done.  But, silence becomes a habit too easily for me, so I changed my mind. 
It has been a hard couple weeks and I still feel like I am wandering in a foreign place where I have never been before.   We all feel that way, and though it is much harder for my brother, personally, I would prefer to suffer myself than to see someone else do it.  He is handling things far better than I can imagine I would, and we are all hounding him on a daily basis to make sure he is getting along ok. 
A few months ago, Scott's dog, Zoe died.  He'd had her for 12 years and she went through some big changes in his life with him.  Before Deb passed away, she and Scott did a lot of research and looked around to find another dog.  They settled on a pretty little girl from Georgia and the day before Deb's service, my sister and I went with him to pick her up at the airport.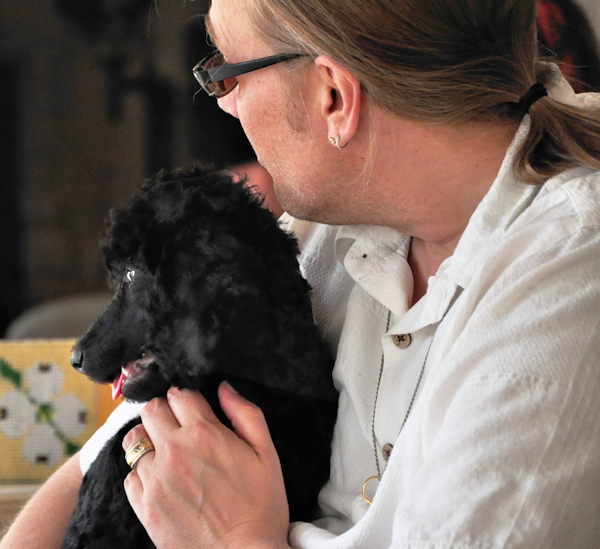 Her name is Ronnie and she is a Klein Poodle which is a European size, falling between a Standard and a Mini. She is so adorable I could eat her up.
There is something about caring for another creature, particularly a baby creature that not only absorbs our attention, but sheds light in our souls. And because they had chosen this baby together, she will have extra meaning for my brother and help to heal his a heart a bit. I am certain she was sent straight from heaven.
Blessings on your day, my friends.