On my way out the door to take Riley to class, so just a quick explanation for each photo. First are some kind of rusty springs. I have no idea what they are for, but they are down in Larry's collection of essential items without which he cannot function. I love rusty stuff.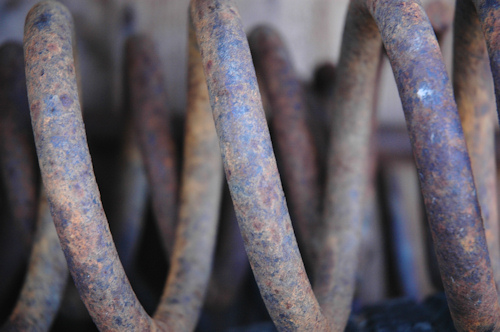 Those yellow crocus from the other day opened up.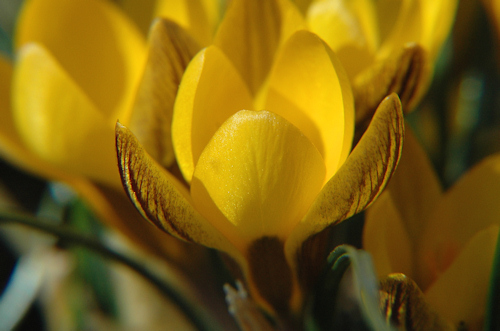 Birch bark up in the woods.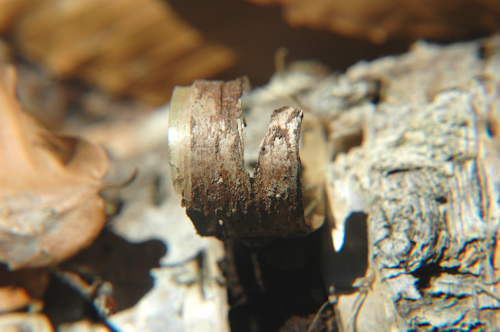 Slothfulness is a sin, but sometimes leads to a nice spring photo, when you never got around to trimming the hydrangeas last fall.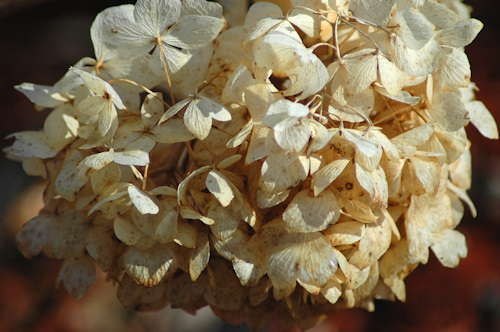 My favorite of the week – a leaf under the flowing creek right at the edge of our property.