I like rusty things. I love the mellow tones of rust and the idea of something that was once a useful and well-used item endures for years after it has finished that purposeful existence. These springs were down by Larry's shop, and I had taken some photos of them before, one of which is here. They are from a vehicle of some and heaven only knows why he hung onto them, but I am glad that he did.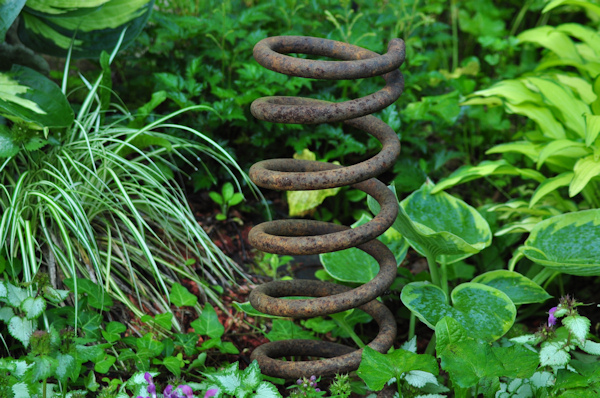 I asked him a couple months ago if he had plans for them, and if not, could I have them. He naturally asked me what I wanted to do with them, but I had no idea.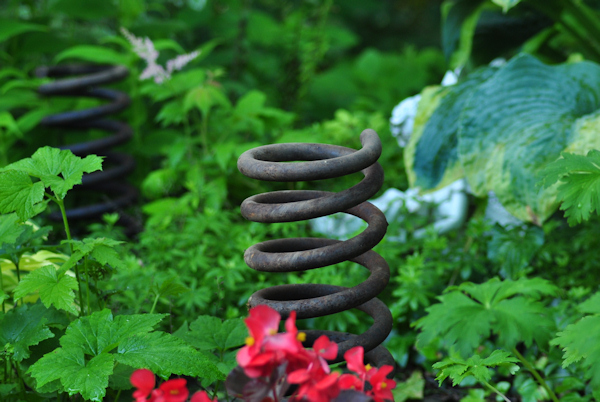 I just like the shape and the color. He brought them up and they laid near the back steps for a few weeks, until finally, I put one of them in the shade garden, just to see how it looked. I thought it looked pretty good. So, I put the other three around that same garden, trying not to have them look too arranged.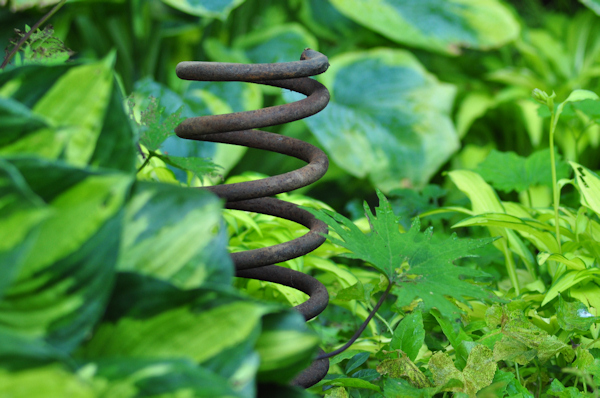 They may have just come up on their own back there, like the tiny choke cherry tree seedlings I have to pull up on a almost daily basis. So – what do you guys think? Cool or weird? Decor, or craziness? I need input here!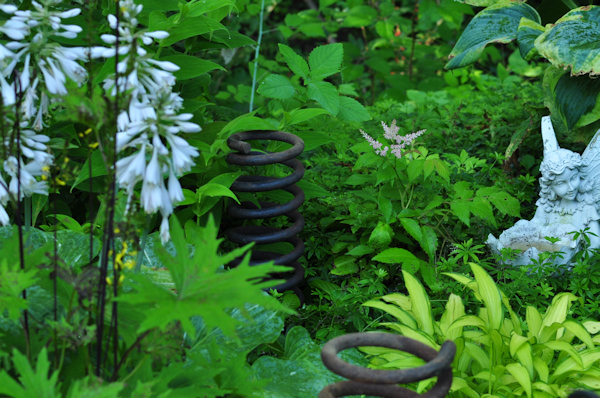 Riley doesn't get it at all. But he isn't into yard art all that much, unless you count peeing on it.