Ok – not really.  Frankly, I am not sure how much there is to tell.
But I had a good time with this one, whose dinner I rudely interrupted.
A Pine Siskin looks pretty uninteresting from this angle.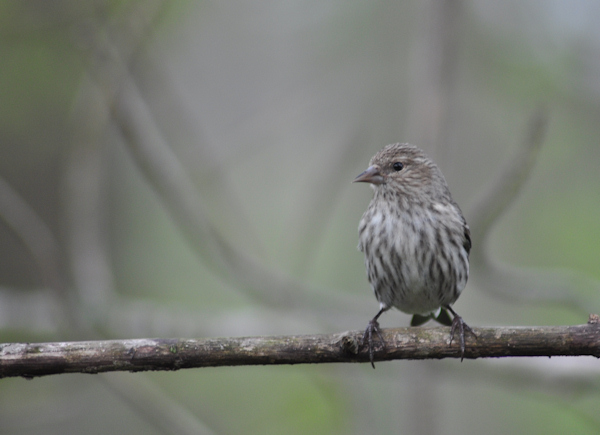 I convinced him to turn around, so we could see his good side. He made sure to keep his eye on me though. This looks like a candidate for the butt files.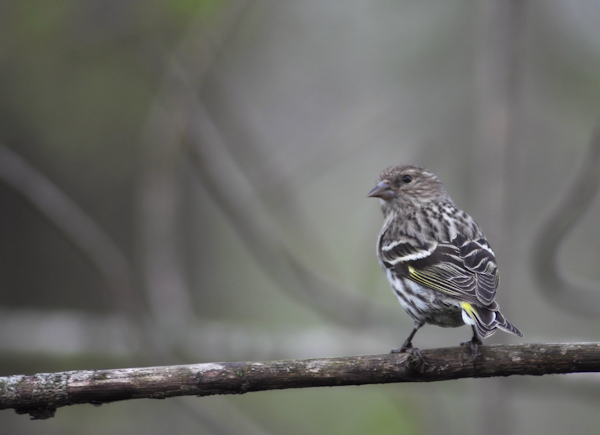 Pine Siskins are finches, and in the winter they can be difficult to differentiate from Goldfinches, who lose most of their yellow. Pine Siskins keep their little yellow wing and tail spots though. They are not quite as bold as Chickadees, who will eat from my hand without much encouragement, but they aren't very shy either. I had the 70-300mm lens on and I had to back up to get this shot, because he came so close.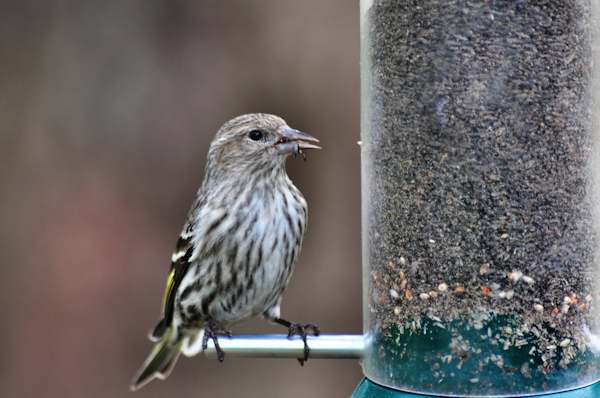 I suppose I was actually the close one, since this is a finch feeder, and he is a finch. Pine Siskins supposedly spend the summers north of here, which is their breeding area, but we have them all year.
And then it was time for him to go – the neighbors up the road have some pretty fine finch feeders too, so I think he went there for dessert.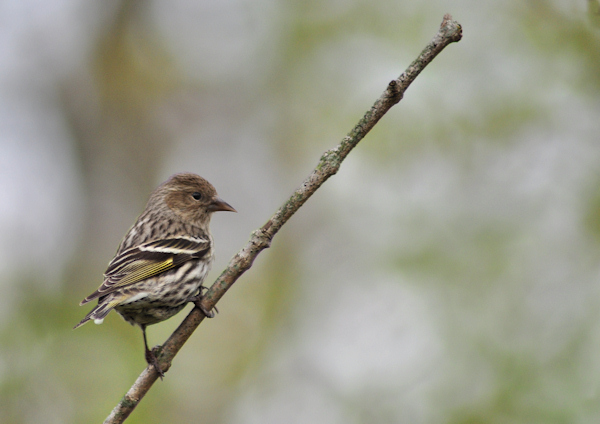 If you want to check it out, this is how they sound [scroll down a bit]- a cheerful and happy noise on a spring day.  Have a good one, my friends!