It's a rare thing that I make something only once before blogging about it, but this came out perfectly the very first time, so why wait? I had bought too many pears, and there was just a little Chablis left from a bottle I had saved for Ellyn [Chablis is a little sweet for my liking], and I had just bought some candied ginger – those things were all just begging to get into a baking dish together.  I love making "crisp" type desserts – like Apple Cheese Crisp.   It's easier than a pie, but still very fruity with a nice combination of textures.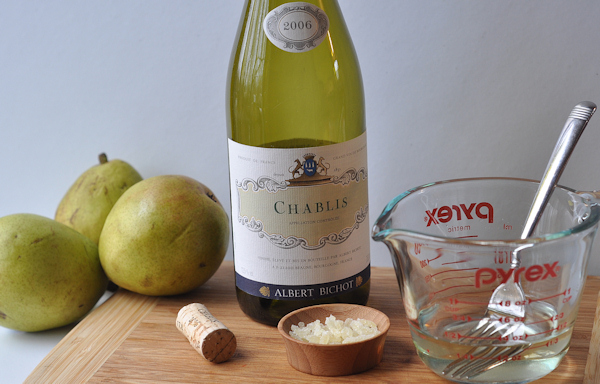 Mix 1 cup of Chablis [or other white wine, or apple juice] and 3 tablespoons light brown sugar, in a small saucepan, and simmer over medium heat, until it is reduced by half. Pour into the bottom of a 2 quart shallow baking dish. Peel and core 3 large pears, cut into thick slices, and arrange the slices evenly in the dish. Cut candied ginger into slivers [sprinkle with a bit of sugar to keep the little pieces from sticking together quite so much], measure two tablespoons and scatter over the pears.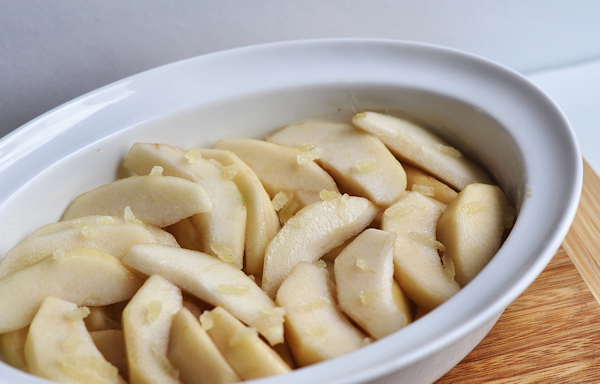 Using a pastry cutter, or two knives, mix
1/2 cup quick cooking oats
1/2 cup all purpose flour
1/3 cup light brown sugar
4 tablespoons cold butter, but into cubes
1/4 teaspoon salt
1/2 teaspoon freshly grated nutmeg
It will have a crumbly, streusel Spread the oat/flour mixture evenly over the pears, and give the dish a little shake to settle some of the topping down between the pears.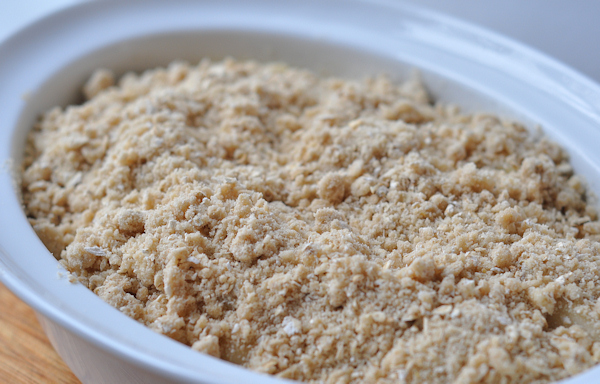 Bake at 350º for 30 to 35 minutes, until the top is lightly browned and the pears are bubbly, but not mushy-soft. Cool at least 20 minutes before serving.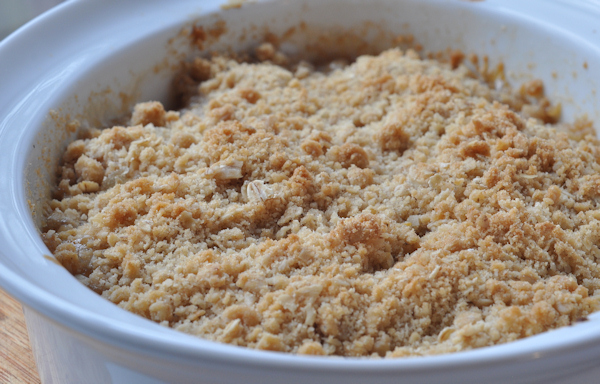 It's heaven I tell you! Light, not too sweet and the combination of the ginger in the pears and the nutmeg in the topping is very special.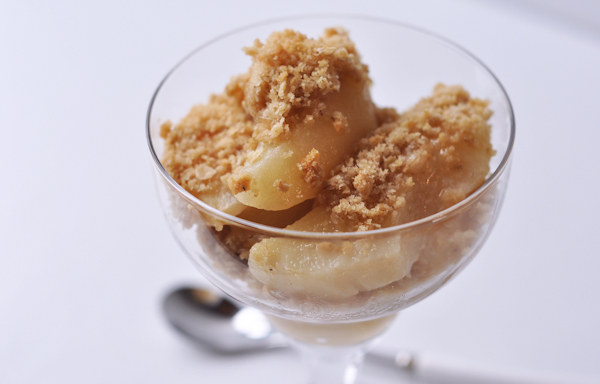 It's great with vanilla ice cream or whipped cream, or just naked.
I made sure to buy too many pears this week too!