Keeping bird feeders filled all year ensures a steady stream of little visitors. The boldest ones are always the chickadees. They aren't very afraid and in fact, get so used to me being out in the shade garden, that my presence barely catches their notice.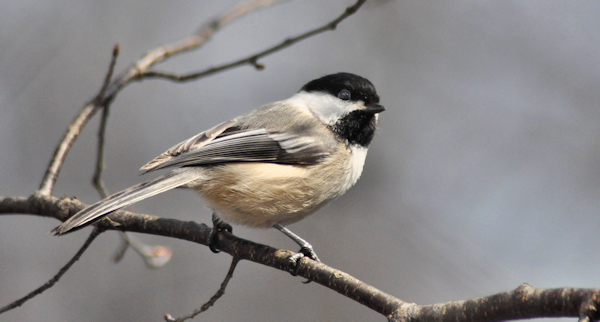 That is later on though. I admit that I don't hang out in the shade garden much in the winter. Indeed, it is difficult to even find the shade garden in the winter, as it's usually buried under a couple feet of snow. So, until they get used to me again, they are paying me a bit more attention than they will later on.
"What is that? And what is the clicky-clicky thing they are holding?"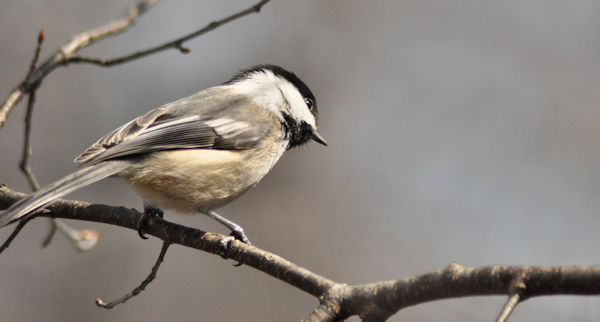 "Ah – I remember now. You bring the seeds!"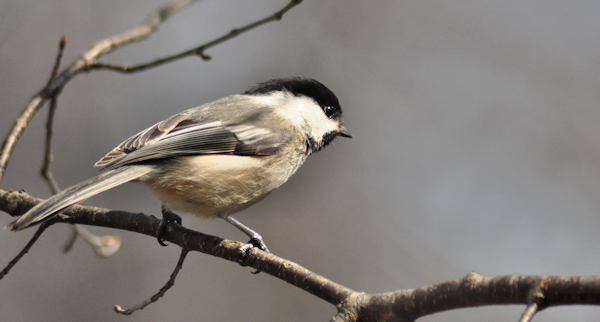 "Speaking of which – the feeder could use a couple more scoops, lady. Why don't you put down the clicky-clicky thing and see what you can do about that?"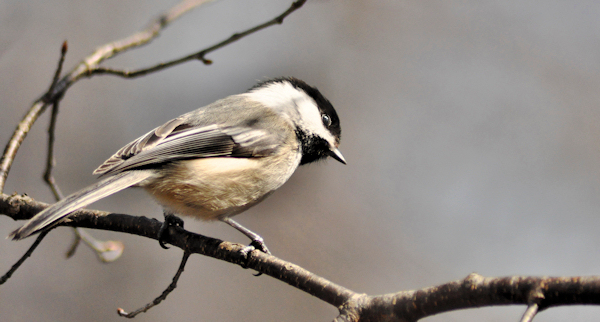 So of course, I did. I wouldn't want to miss this after all.