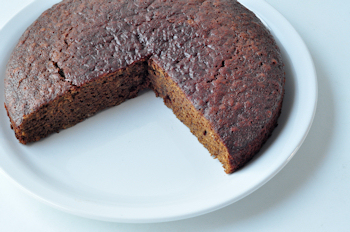 Here in the Northeast, winter has wrapped its icy fingers around our hearts and squeezed hard. I like winter. I enjoy the change of seasons, and the contrast we have as we go through the year. For the last week though, even my fascination with contrast has been a little strained. A wind chill of -31 will do that to you I guess. It also makes me want to bake something comforting and satisfying. Something that makes you feel safe and snug because it is served warmed and is full of nice cozy spices. Gingerbread is all of that and it has a air of old fashioned simplicity that can bring up memories of winters a long time ago when your Mom made it. At least it does for me, because my Mom did make gingerbread fairly often. It is a quick, easy dessert and since she was feeding a family of seven the fact that it was inexpensive figured in as well. This is a little different because I wanted to use some oranges I got on sale. Typical gingerbread recipes use ground ginger, but I use fresh here and augment it with a few other spices that go well together. See? Nice, old fashioned ingredients.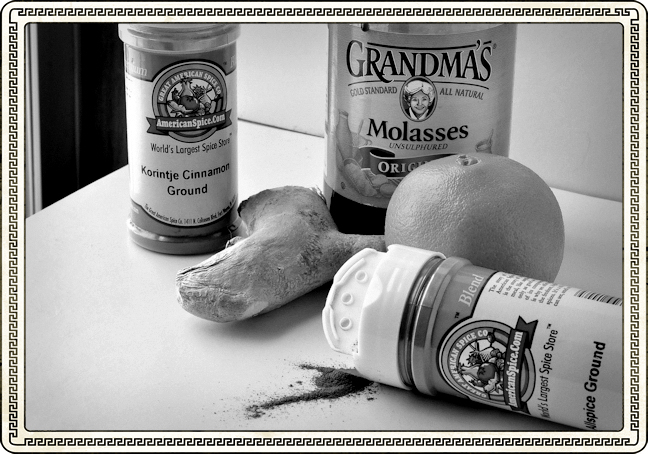 Preheat the oven to 350 degrees. Grease a pan – you can use an 8 x 8 square or a 9 inch round, as I did here. When following this recipe, notice that the amounts are flexible for some of the spices and you can choose either dark or light molasses. The larger amount of spice and dark molasses will, as you might expect, give a richer and spicier flavor – the smaller amount of spice and lighter molasses will have a milder flavor.
In a medium bowl, whisk together and set aside:
2 cups all purpose flour
1 teaspoon baking soda
1/2 teaspoon salt
1/2 to 1 teaspoon ground cinnamon
1/4 to 1/2 teaspoon all spice
In another medium bowl, combine:
1/2 cup boiling water
1 cup dark or light molasses
5 tablespoons soft butter
After that is combined, add:
grated zest of 1 orange
2 tablespoon freshly grated ginger [or 1 tablespoon ground ginger]
1 teaspoon vanilla
1 beaten egg
Add the dry ingredients and mix until well combined. Scrape into the prepared pan and level the top. Bake for about 25 to 30 minutes, until a toothpick inserted near the center has just a few moist crumbs sticking to it. You can cool the cake in the pan, or carefully turn it out onto a cooling rack. I used a metal pan, so I took it out to cool – in glass I probably would have just left in. I like to serve it warm. And check it out – that Orange Curd from earlier in the week looks right home with the gingerbread, don't you think? So they don't get lonely, I suggest a nice big dollop of whipped cream too.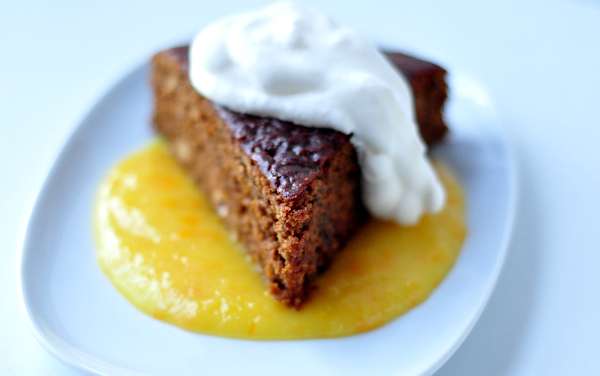 All of the sudden, it doesn't seem nearly so cold does it?