Winter and I get along just fine.  From December and for another 28 days we can be pals.  I don't even mind the lack of color. This is not a black and white photo – there just wasn't anything else to see that day. I took this as we were driving across the infamous Tughill Plateau. It is up north of us and they have some truly gnarly weather up there. Every single branch, weed and wire was coated with a heavy frost and then it had snowed on top. It was so beautiful.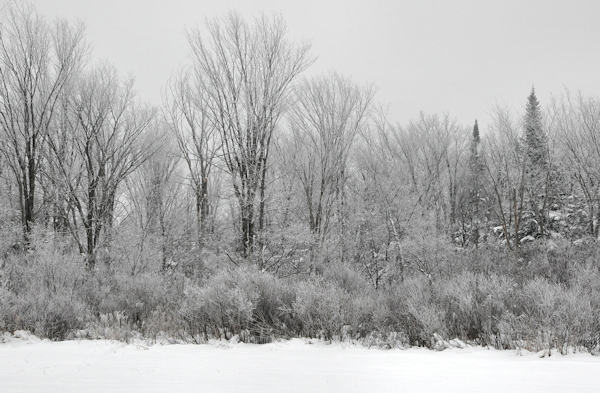 Now here is a little color – and a little closer to home too. This is the creek that runs right next to our house, during a thaw earlier this winter. Trust me, nothing is thawing around here these days.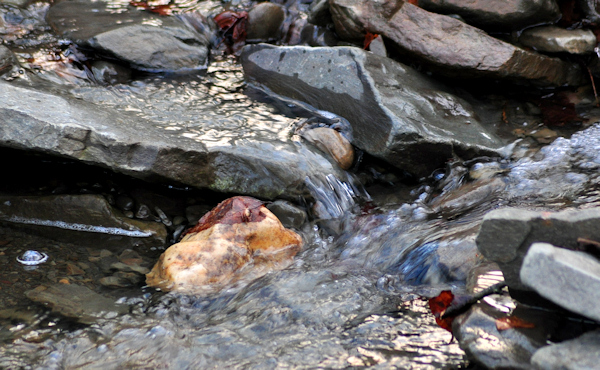 And now we are forecast for a couple days of snow, sleet, cold and wind. I think I will stay in the house and point my camera at things like cookies and Riley.