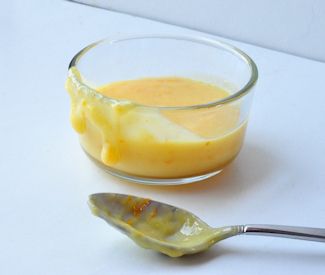 Orange Curd is a very yummy thing. But, it's not really something that we usually eat all by itself. This is true of all curds – they are a sort of dessert condiment rather than something you eat by the bowlful. That is not to say that it's a bad idea though. Sweet, intensely fruity and silky smooth – why not just tuck into a nice big pool of it if you like? I'm only going to tell you how to make it and what you do with it after that is up to you. I would strongly suggest coming back in a day or two though, because then I'll show you what I did with this batch. It involves a delicious rustic dessert and some whipped cream. You don't want to miss that.
But back to the orange curd. It is a very simple method and takes just a few minutes. Here is what you need:
1/2 cup sugar
2 tablespoons cornstarch
pinch of salt
1 & 1/2 cups freshly squeezed orange juice [4 to 5 oranges]
1 egg, lightly beaten
3 tablespoons butter
1 tablespoon orange zest
In a 1 to 2 quart heavy saucepan, whisk together the sugar, cornstarch and salt. Whisk in the orange juice and then the egg. Turn the heat to medium, and stir the mixture constantly, until it comes up to a boil and thickens. Whisk in the butter, one tablespoon at a time and remove from heat. Stir in the orange zest. Scrape into a glass or stainless steel bowl, and place a sheet of plastic wrap directly on the surface. This ensures you don't end up with a skin on top of your curd. If you plan to serve it in the next few hours, say on a slice of gingerbread* for instance, you can leave at room temperature. Otherwise, it should be chilled in the fridge. It can then served cold or, warmed slightly. I personally think that it's a good idea to have perhaps just a small bowl so that you can determine if the quality is good.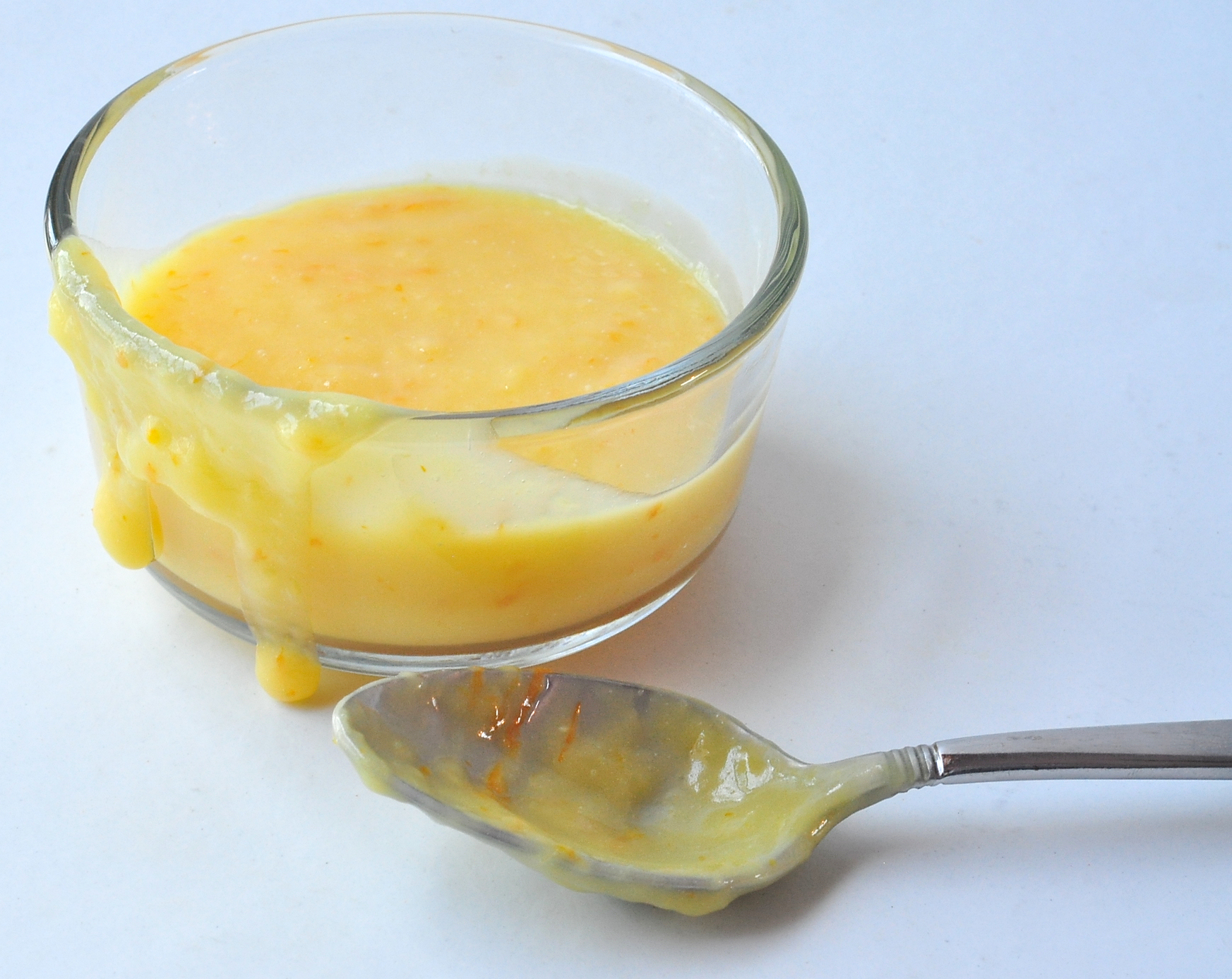 All good hosts and hostesses should do whatever they can to ensure everyone is getting really stuff to eat, don't you think?
*okay – you got it out of me – the other recipe is for gingerbread.