Yup – got me some vanilla beans. I keep some around usually, but I forgot about the ones that I already had and ordered more, so now I have to get them used up. Not that it's difficult to think of ways to use them – they add a lot of flavor and fun to so many baked treats. And – as I mentioned in the Vanilla Bean Frosting post, you can find reasonably priced vanilla beans on ebay. Just make sure you pay attention to the ratings and comments from other buyers to make sure you are getting them from a reliable seller.
To use a bean, split it in half the long way and scrape the tiny seeds out of the halves with the dull edge of the knife. You can use the husks as well by putting them in an airtight container with some granulated sugar for a few weeks. Vanilla sugar is great sprinkled on cookies before baking as well as on fresh fruit or mixed with cinnamon and sprinkled on toast.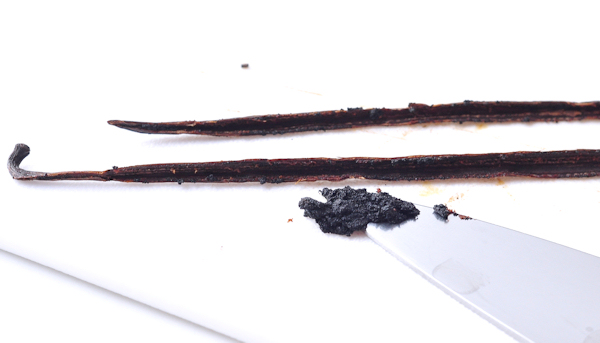 For this recipe, you will use the seeds from half of a large bean. Measure 1/2 cup sugar into a small bowl, and rub the the seeds into the sugar until they are distributed evenly with no big clumps.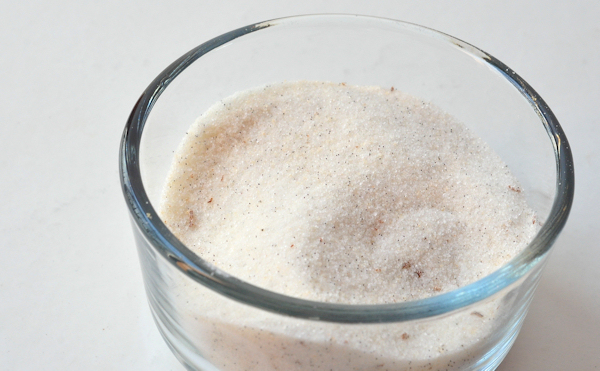 Preheat the oven to 375 degrees. In a largish bowl, whisk together:
1 cup all purpose flour
1 cup whole wheat flour
1/2 cup granulated sugar with the vanilla seeds
2 teaspoons baking powder
1/2 teaspoon salt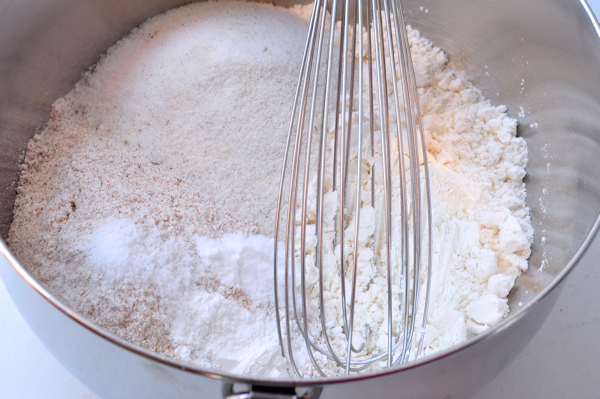 Use a pastry cutter or your fingers to work in:
4 ounces chilled butter, cut in small cubes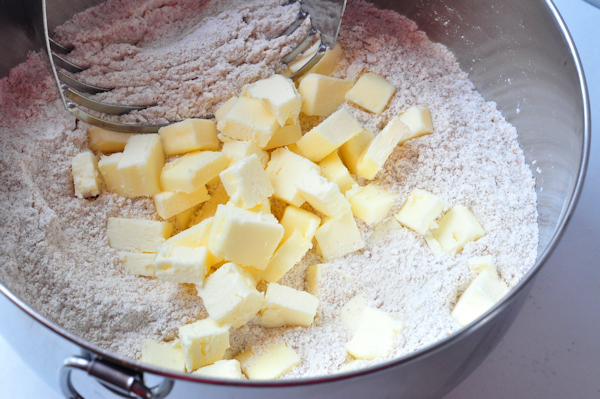 Stir in:
1 cup dried cherries
1 cup sliced, lightly toasted almonds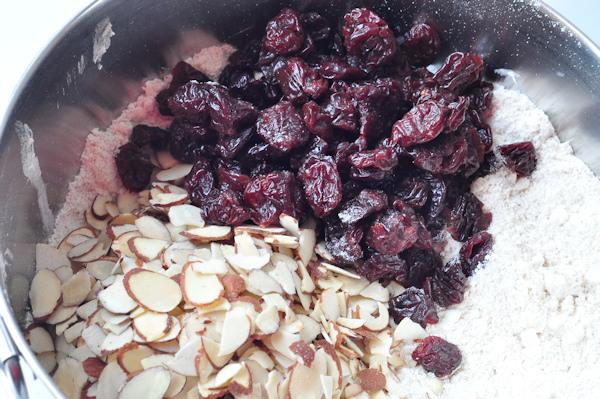 Gently fold in:
2/3 cup cold buttermilk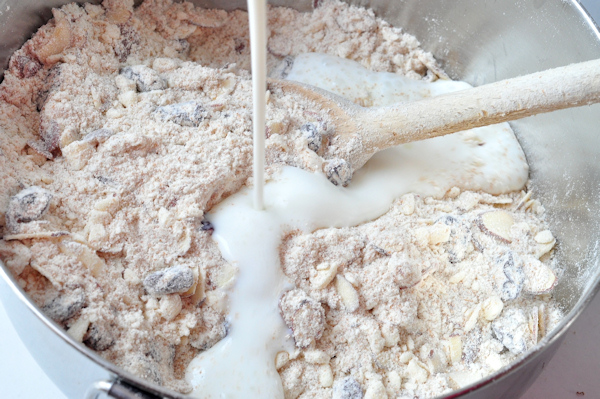 When the milk is incorporated, turn the dough out on a floured surface and pat into a rectangle. Use a long knife or a bench scraper to cut the dough into wedges. Alternatively, you can cut the scones into rounds with a biscuit cutter.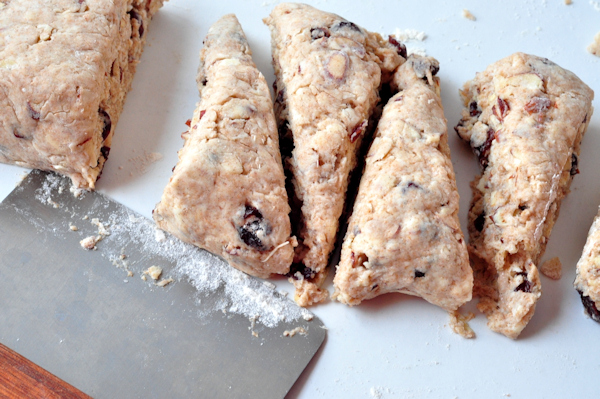 Arrange on a parchment lined sheet pan, leaving a couple inches between them. For a nice shiny browned surface, brush the tops with buttermilk.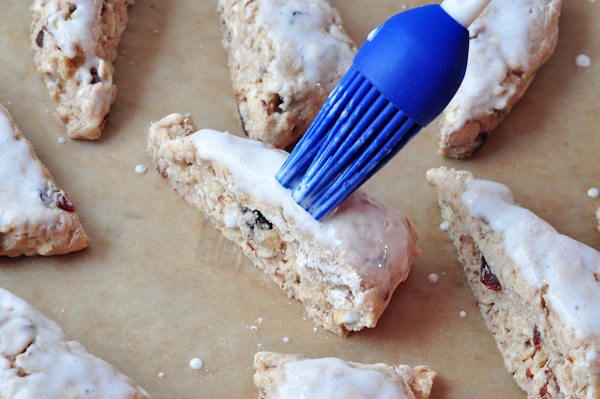 Bake for about 20 minutes until the tops are very brown. I always break one open a bit to make sure the centers are completely baked. Cool on a rack.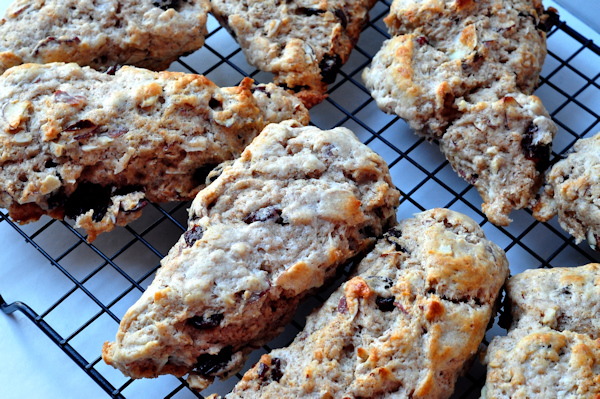 The glaze is:
2 cups confectionery sugar
about 1/4 teaspoon of the scraping from a vanilla bean
2 tablespoons cream or half and half
Stir the vanilla seeds into the cream so that they are no longer sticking together in a clump. Stir into the sugar, adding a bit more cream in quarter teaspoons until it is the right consistency – so that it will just flow off the end of a fork. Drizzle over the scones.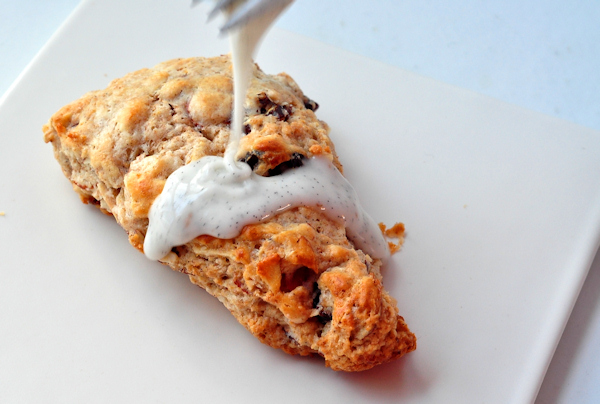 They are wonderful warm, and keep surprisingly well for a scone. You can keep them at room temperature for 3 or 4 days, and warm slightly before serving. If you plan to freeze them, wait to glaze until they are thawed again.
The whole wheat gives these a deeper, nutty flavor that is perfect with the slightly sour cherries. SO good!