Regulars here know that I am especially fond of daylilies. Not a year goes by that I don't plant at least 1 or 2 new ones, a situation that has me continually expanding the size of the big garden out front. There have been a few remarks around here that it's possible for a person to have too many daylilies, but that is just crazy talk as far as I'm concerned. For one thing, the more I expand the garden, the less lawn there is to mow. It's like I'm helping to decrease the amount of work you have to do, right? And when you look at the big picture – the fact that there something like 60,000 named daylily cultivars – my collection is quite puny by comparison. Stop that sputtering now – I have no intention of ever aquiring anywhere near 60,000 different daylilies. And crying is quite unbecoming in a man your age. Sorry folks – I got a little distracted there for a minute. Where was I? Oh right – daylilies!
Anyway – I have a tendency to stick with cultivars that are at least a few years old, because they are cheaper. A new, hot cultivar can cost in the hundreds of dollars, and I don't think I could survive the amount of sputtering such a purchase might generate. This is H. "Frans Hals" and it is far from new. Yeah – like the title of the post says, it is the same age as I am, since it was registered in 1955. I think it was actually a free bonus that came with some plants I bought on ebay, so the price was certainly right. It is possible that you have even seen some around, since it is a pretty common cultivar, and widely available. There are people who are daylily snobs, who would turn up their noses at this oldie, but I am certainly not one of them. Beautiful, right – even at 55 years old?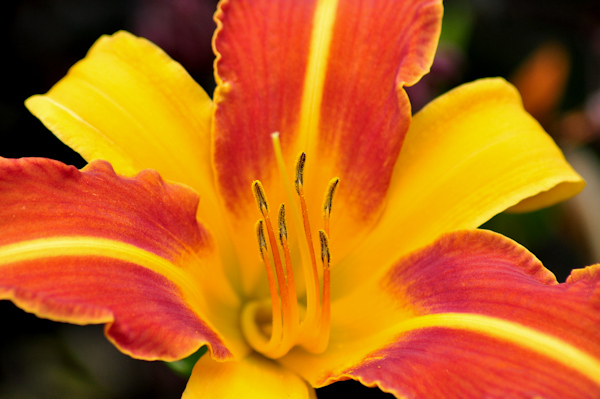 I'm lucky that I have some gorgeous daylilies that I haven't ever featured on the blog before & I'm going to show you a few of them over the next few days. It has been really hot and humid here, which is something the daylilies really like, but a big discouragement to me when it comes to spending a lot of time in the kitchen. I just haven't had the gumption to make everything look all pretty and take photos of it. My main objective these days is to get a meal together as quickly as possible and go sit back on the porch with a refreshing beverage. Not exactly earth-shaking blog material ya know? It looks like it is going to cool down some in the next week or so and I am sure that will inspire me to get back to sharing some great recipes with you.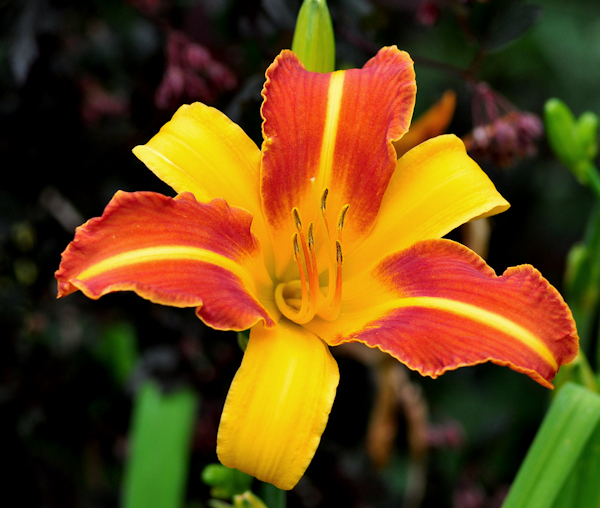 In the meantime, sit back and enjoy the pretty flowers :)