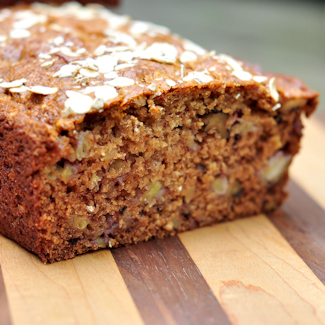 One thing we can usually count on after having the grandkids over for the weekend is that we have a few bananas left over. Larry nor I are fond of bananas, so I usually only buy them for the kids. We do like baked stuff with bananas though. Why don't I normally buy bananas just to bake with? I have no idea – guess I just don't think of it. Anyway, after the last visit, I had to figure out a way to use up the last 2 in the bunch. I have a couple recipes I like, but I have already blogged those, [the links are at the bottom of the post], so it was time to think of something new.
I like quick breads with oatmeal in them, and I had a pound of walnuts waiting to be used up, so I thought it would make a nice combination. Toasting the walnuts is well worth the extra trouble, because the flavor is much better and they will stay crunchy. I do mine in the microwave – a single layer on a plate took about a minute and a half, 30 seconds at a time, stirring in between.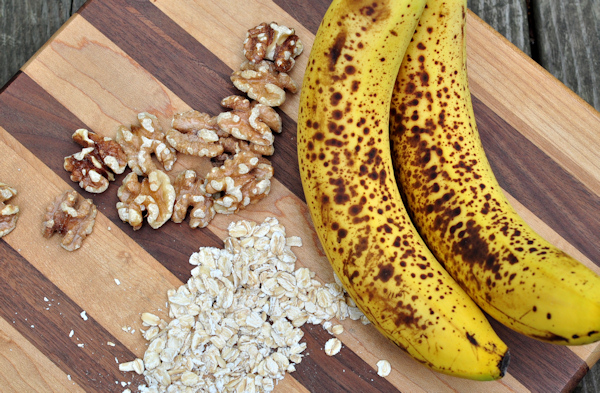 First, lightly grind one cup of old fashioned oats in a food processor. You don't want powder here – just a bit of a coarse breakdown. Preheat the oven to 350 degrees, and grease an 8×5 bread pan.
Mix together
the oats from above
1 cup all purpose flour
1/2 cup granulated sugar
1 teaspoon baking soda
1/2 teaspoon baking powder
1/2 teaspoon salt
1 teaspoon ground cinnamon
1/2 cup lightly toasted walnuts, roughly chopped
In a 1 cup measuring cup, mix together
1/2 cup yogurt
1 egg
2 tablespoons vegetable oil
2 tablespoons honey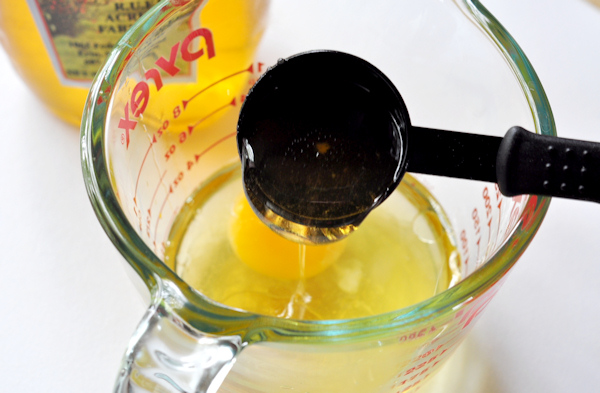 Chop – don't mash – two ripe bananas, and add to the bowl, Pour the other wet ingredients over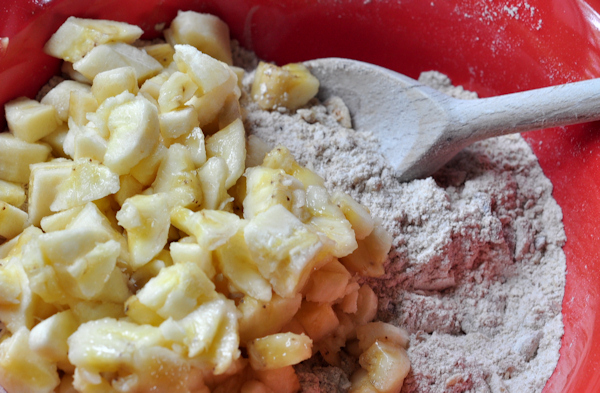 Mix gently, until combined. Don't overmix!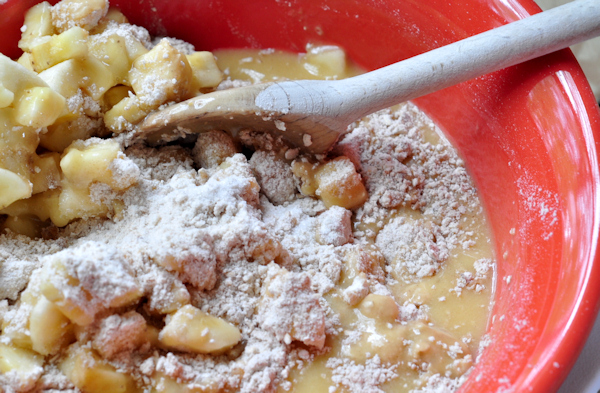 Spread evenly in the already greased bread pan.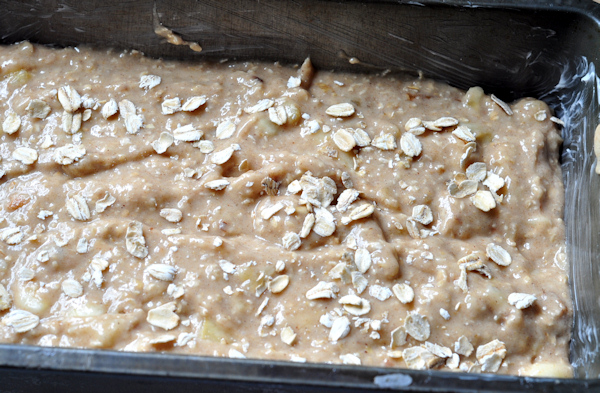 Bake for 50 to 55 minutes, until a toothpick inserted near the center comes out clean. If you have doubts, let it bake another couple minutes, because you definitely don't want this to be underdone. Remove from pan and cool on a wire rack.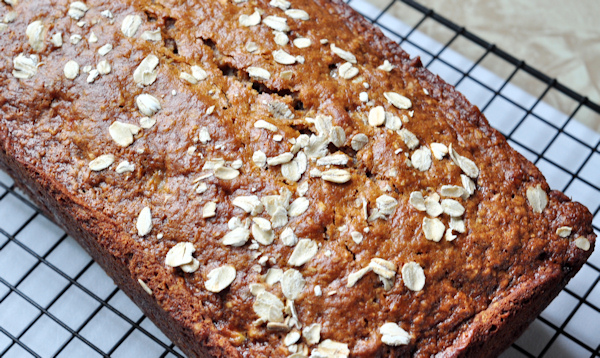 Slice to serve. This is great as is, or toasted, with butter or cream cheese.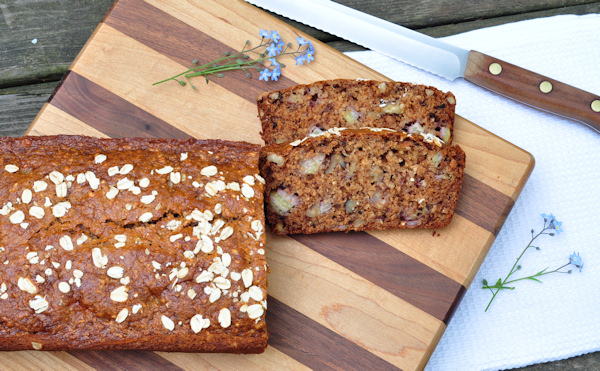 I guess bananas aren't so bad after all….
As promised, here are a couple other banana breads you may like:
Double Chocolate Banana Bread
Mom's Banana Bread