Frankly, for me, this winter has absolutely sucked when it comes to photography. Since spraining my knee, I have had to stick pretty close to home. It's not very safe or smart to go traipsing about the snowy, icy, slippery countryside when you only have one leg you can really trust. Not to mention that it has been hurting quite a bit, and though I have a pretty high pain threshold, I don't go looking for additional discomfort. It has been a lot more comfy in the house, baking new cookies and working on my other site, DessertStalking.
But winter sent me a little gift Sunday morning – beauty I could catch from the front porch.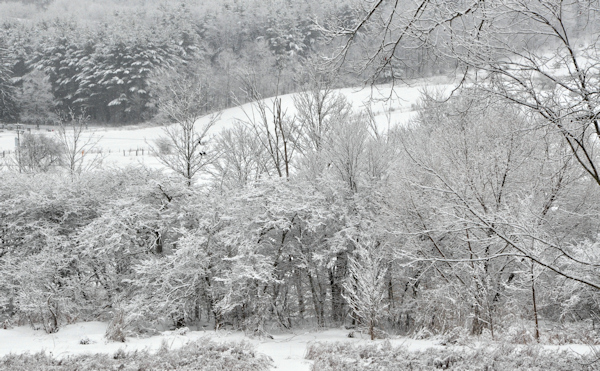 This lovely, vivid light only lasted about 5 minutes, but, I got out there and caught some.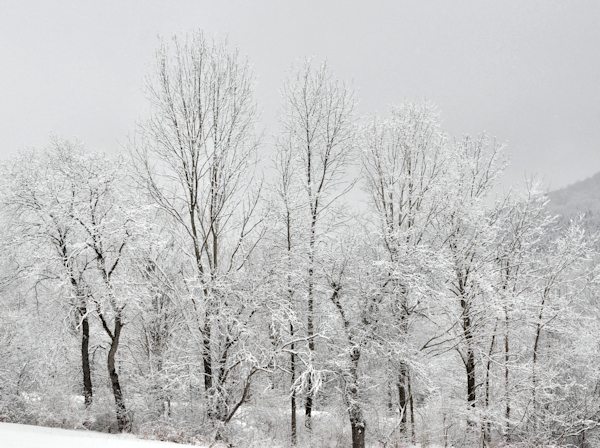 And while I don't mind winter so much, you do realize that we switch to Daylight Saving Time in just two weeks, right? Spring can't be too far behind. Happy March!