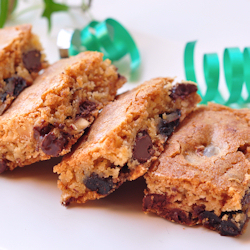 Don't you hate it when you allow yourself to just get totally swamped? So much to do that there is just no way that you can possibly get everything done? Yeah – me too. That's what happened to me last week. Something had to give, so I had to let blogging go for a few days. But not baking cookies for Christmas. You should be really really glad about that too, because these cookies? They might be my favorites of all time, seriously. We started with dried sour cherries, went on to add bittersweet chocloate chips and finally, toasted hazelnuts, all held together in rich, chewy blondie-like bar. Ridicoulously easy and sooooooooo good. Did I mention that they are good? Now, if you have had a really busy week like me, you want to begin by fortifying yourself. Take a dried sour cherry, and with a sharp knife, make a little slit. Now take one of your chocolate chips and kind of smooch it inside the cherry. Pop it in your mouth and savor that flavor combo, anticipating the yumminess to come. Repeat the process until you feel ready to go on with the rest of the recipe.
You can use a mixer for this if you like, but it is so easy to whip up by hand, that I don't bother. Before I got started, I measured out 1/2 cup each dried sour cherries, bittersweet chocolate chips and coarsely chopped toasted hazelnuts. A good source for the dried cherries and the hazelnuts is NutsOnline.com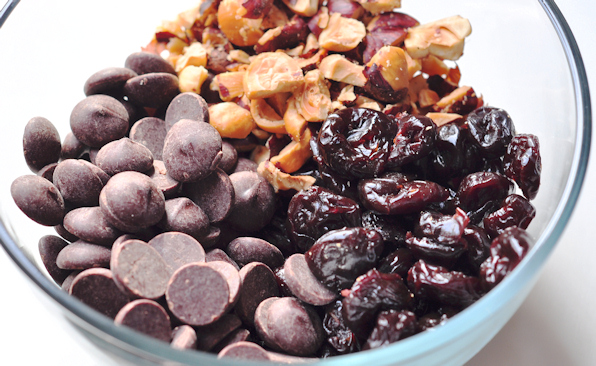 Mix together
1 stick [4 ounces] of butter, melted
1 cup light brown sugar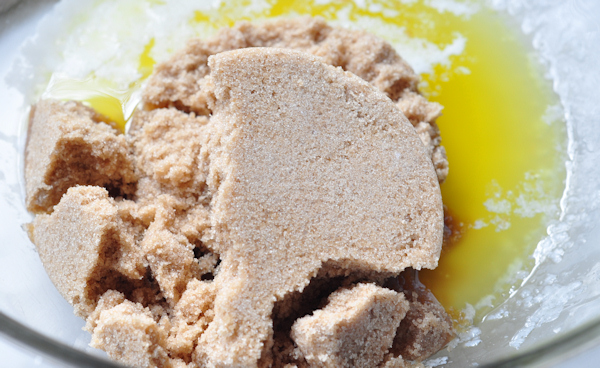 Mix in 2 eggs, one at a time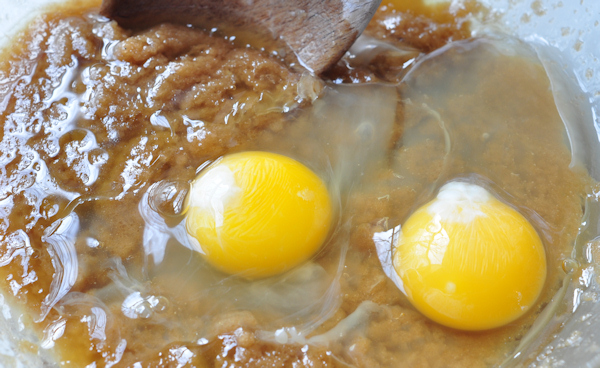 Add and mix well
1 cup all purpose flour
1/2 teaspoon salt
1 teaspoon baking powder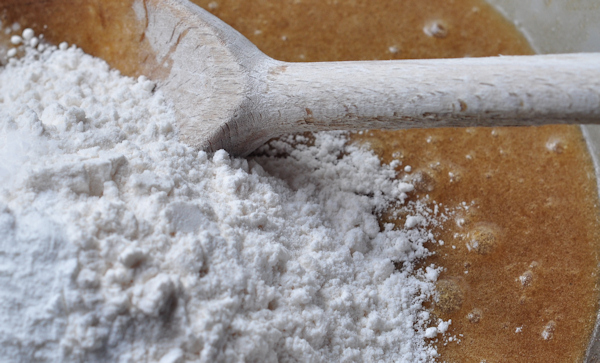 Then mix in the 1/2 cup each of dreid sour cherries, bittersweet chocolate chips and chopped, toasted hazlenuts. [you can use whatever nuts you like, but toasting them first is a good idea – they will be more flavorful and stay crunchy longer]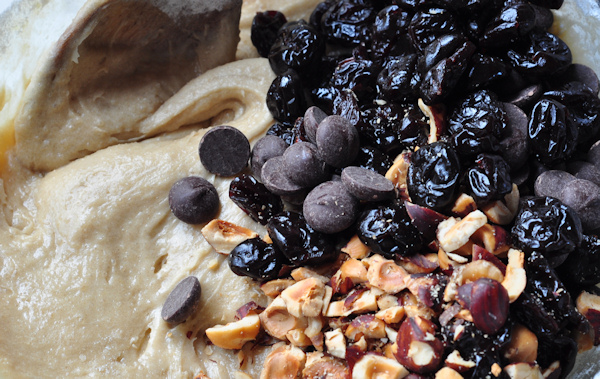 Spread the dough evenly in a well greased 10 inch square baking dish. I used my old stand-by Pyrex dish that we got for a wedding present lo these many years ago. An 8 inch square dish will work too, but you may have to cook them a few minutes more, and of course the bars are going to be a bit thicker.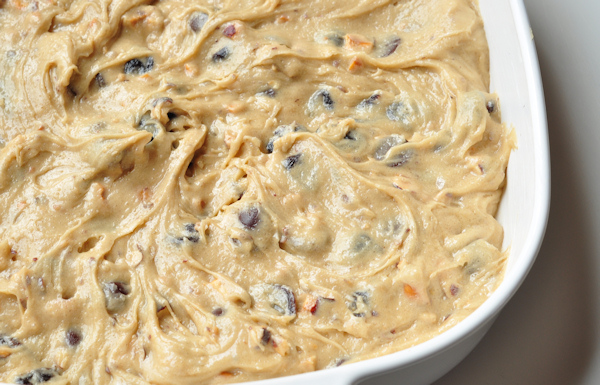 Bake at 350 degrees for 25 to 30 minutes. When they are done, the top will be very nicely browned and toothpick inserted in them will come out clean. Unless you hit a chocolate chip, of course, and then the toothpick will be all covered in melty chocolate. Lick that off, and try again. No – with a fresh toothpick, not the same one! Cool on a wire rack and then cut in bars or squares and store in an airtight container.
You did hear me mention that these are stupendous, right? 'Cause I wasn't making that up!

I like bar cookies – maybe you would like to check out these other recipes:
Cranberry Almond Blondies
Coconut Blondies