No – I am not bragging. It's song – from a Rodgers and Hammerstein musical, called – amazing, I know – "State Fair" Here are some of the words, if you want to hum along while reading this post:
Our State Fair is a great state fair
Don't miss it, don't even be late
It's dollars to doughnuts that our state fair
Is the best state fair in our state
Don't know the tune, you say? Obviously you did not live in the house where Lauren grew up. We all know the words and tune to just about every song in every Rodgers and Hammerstein musical because she had them all, and watched them over and over again. And again.
Anyway – yesterday, we met Ellyn and Jason and the grandkiddies at the fair. Unfortunately, it is a bit of a drive from Georgia, so Lauren and Steve were not able to join us. It was a fun day though – the weather was perfect and going mid-week means the crowds aren't quite as overwhelming as they would be on the weekend.
I promised you the butter sculpture. We have one every year. It is always exciting. Ok – it is mildly interesting. My main thought looking at this every year is that it's a huge waste of butter. Don't let Paula Deen near this – she would be breaking right through the glass case, I am sure.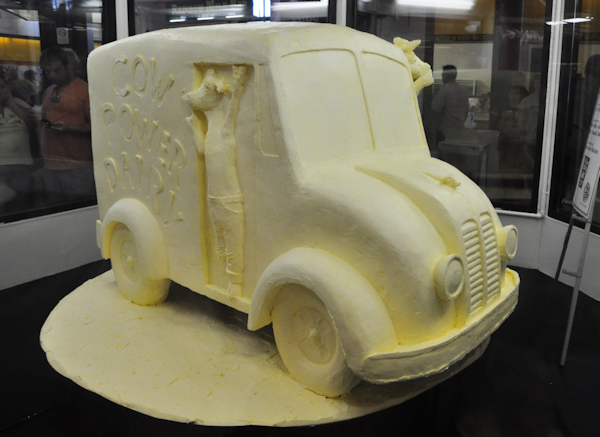 You can also catch a ride inside some hollow cows in the Dairy Building. Is it just me or does Mark's cow look a trifle uncomfy?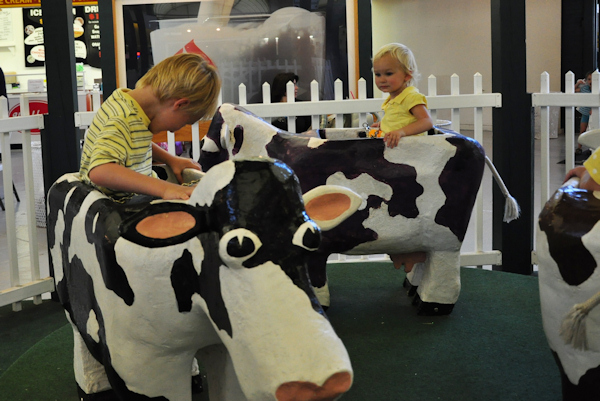 From a distance this looks charming – some nice statues.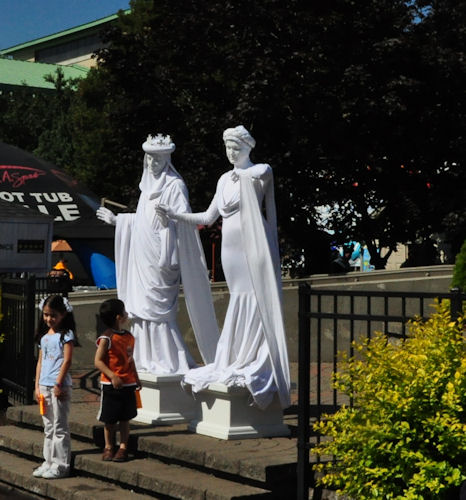 Nope – they are a couple of nice people! They were really good.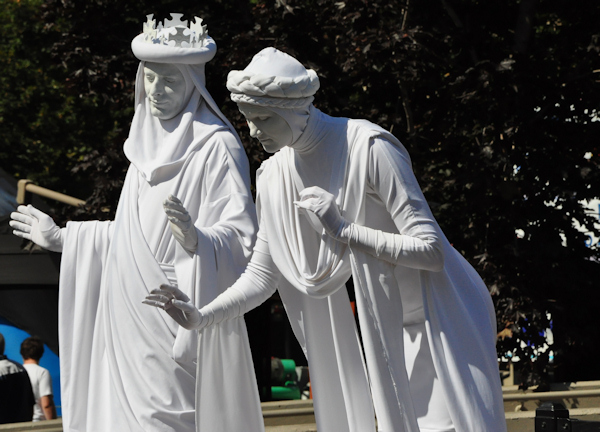 Again, as promised, a freaky chicken. We missed the rooster crowing contest.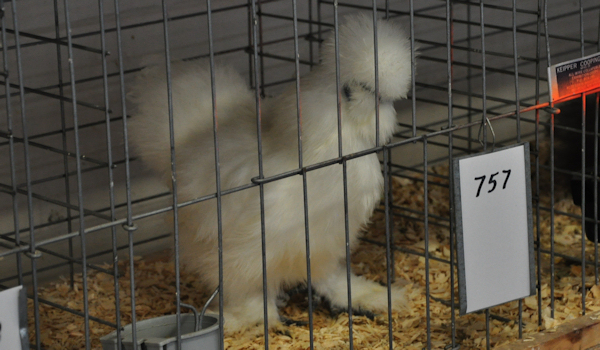 We took the girls to the fair just about every year as they were growing up. After walking around in the hot sun for hours, we always hit the arena, where there is nearly always some kind of horse show going on. It is cool in there, and you can sit down and enjoy the competitions. These folks were competing in 6 hitch Percheron wagons.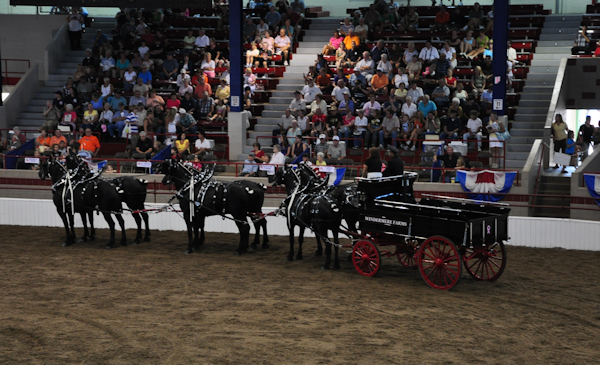 But really, going to fair is all about this.