What better time to make Corn Pancakes than on a late summer weekend morning? The cinnamon gives these an extra spark of flavor and taking care that the corn does not get overcooked, ensures a fresh from the garden crunch that contrasts beautifully with the fluffy pancakes. Now, you can make these with frozen, or even canned corn, but making with fresh right now will give you one more summer memory to look back on when winter hits.
First, you will need to blanch the corn and get it off the ears. Bring a large pot of water to a boil, and throw in your peeled ears of corn. Bring back to a boil for 3 minutes and then remove corn immediately to a cold water bath, so that they stop cooking. Cut the kernels from the cob, making sure not to cut too closely. Use the dull side of your knife to scrape down all sides of the ears to remove the rest of the juicy stuff in there. You can freeze this for winter, use it to make something like Tex-Mex Creamed Corn – or of course make these pancakes.
Begin by measuring all of the dry ingredients into a medium bowl.
1 cup all purpose flour
2 tablespoons stone ground corn meal
1 tablespoon sugar
1/2 teaspoon cinnamon
1 & 1/2 teaspoon baking powder
1/2 teaspoon salt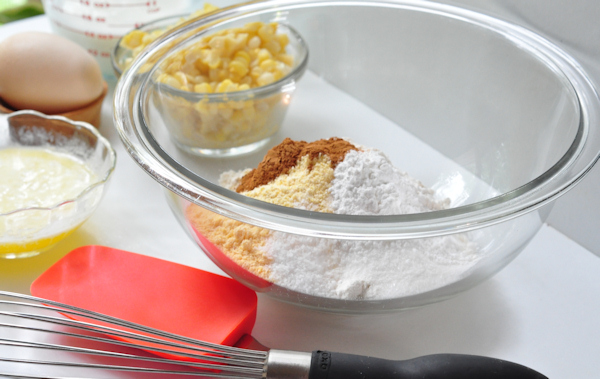 Whisk together until well blended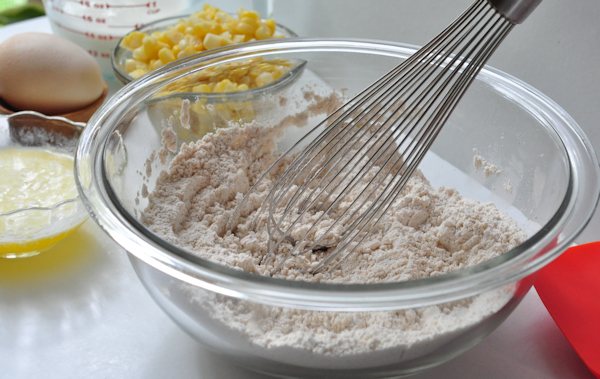 In a smaller bowl, combine
1/2 cup buttermilk
2 tablespoons milk
1 egg
2 ounces melted butter
1 teaspoon vanilla
1 cup corn kernels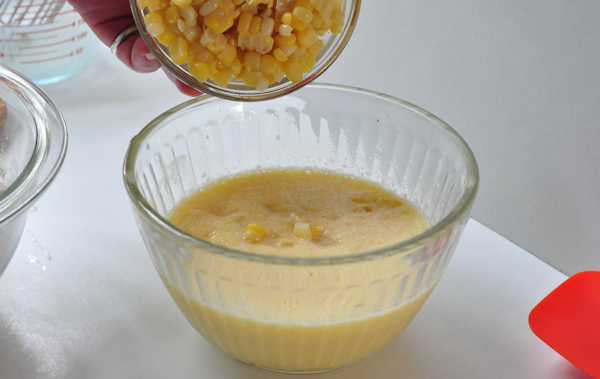 Pour the liquid ingredients into the dry ingredients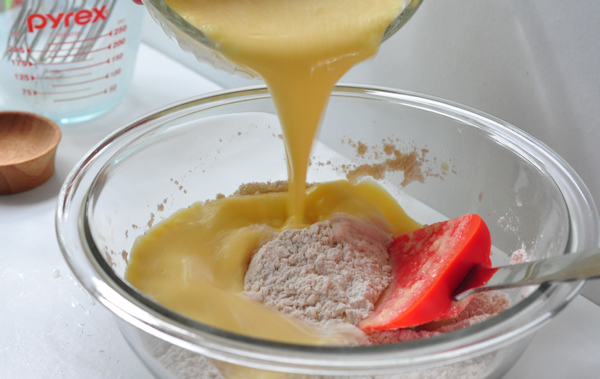 And using as few strokes as possible, combine the two. The batter will be lumpy which is just fine. If you mix it too much, your pancakes will not be nearly as fluffy and light.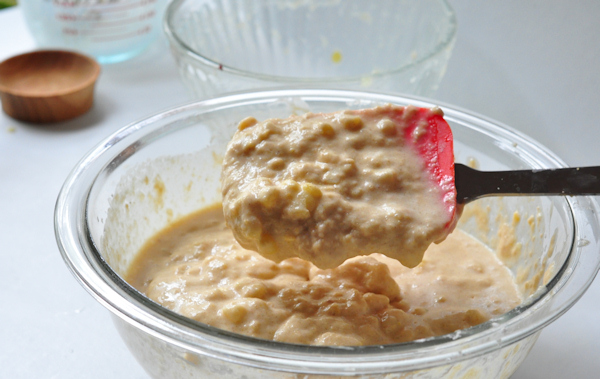 Heat a griddle or frying pan till a drop of water sizzles and lightly grease with vegetable oil. I use a 1/2 cup ladle to pour the batter in and then use the back of the ladle to spread the batter into a roughly circular shape.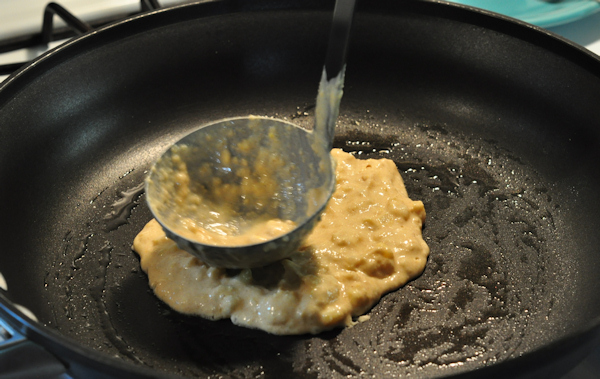 Cook over medium heat until there are bubbles all over the surface and the edges have turned somewhat dry.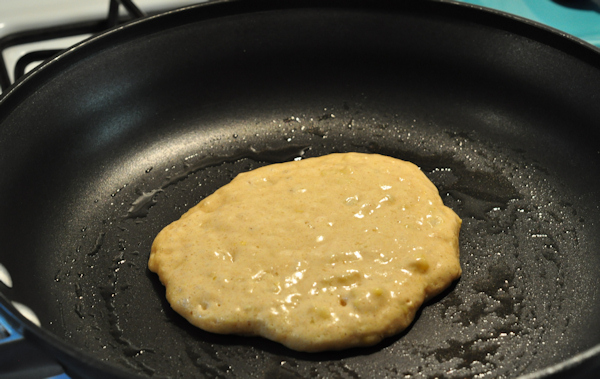 Carefully flip the pancakes and cook another 3 or 4 minutes until they are puffed up, and a peek at the underside shows that they are nicely browned.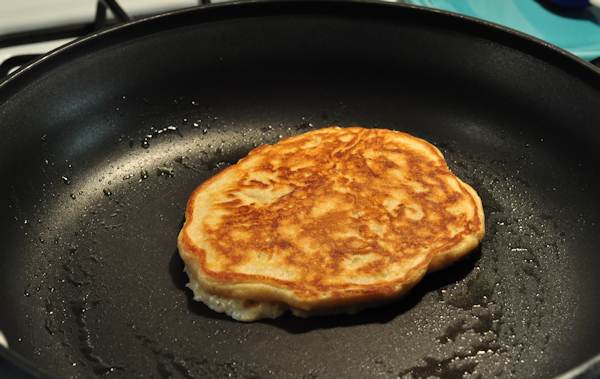 Serve hot with plenty of butter and real maple syrup.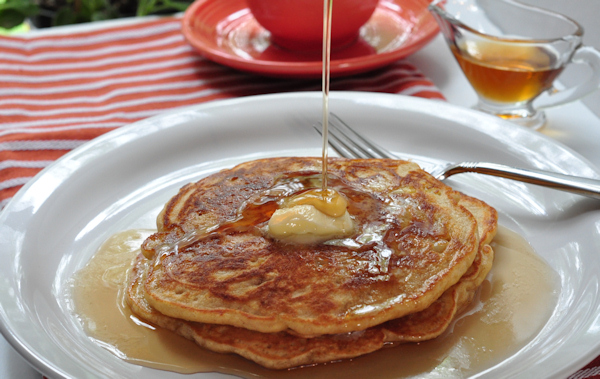 Now that is a nice start to the weekend!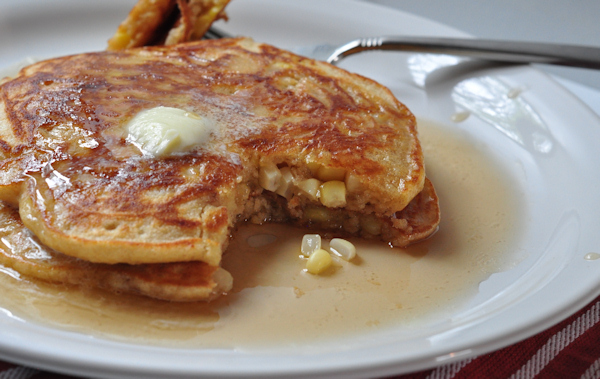 Some other recipes you may enjoy:
Peanut Butter Cornmeal Cookies
Buttermilk Cornbread