It's for remembering.
You cannot imagine how blessed I am feeling today. I don't want to sound overly dramatic or maudlin, because really, that is not my style. But I can't help but think of the many families who are not so fortunate as we are this Memorial Day. They can only remember their daughter, son, wife, husband, parent or sibling. Lauren is home safely from Iraq and sometime today, I will call her, just for the incredible gift of hearing her voice.
This is a day, not only to remember, but to honor. Here are the links to a couple of organizations that help those who serve our country through military service, and their families. If you decide to donate to one or both of them this week, please come back and tell me so in the comments – I will add an extra $1 to our own donation for each one of my readers who lets me know they have donated any amount. I'll leave this offer open until next Monday, when I will let you know the total.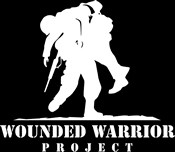 I hope you are enjoying a great day with friends and family, and that you will also spend a bit of time today, remembering those who are missing a loved one.  I thank them for their sacrifices.