The other day, an old friend left me a note on my Facebook wall.
In addition to growing up in the same area of town and the fact she was in my sister's class, Debbie and I worked together at a restaurant in Owego called The Cellar.   The restaurant is under different ownership now, and due to repeated issues with the rising Susquehanna River, it is no longer actually in the cellar, as it was back then.   It is still a great place to eat though. It was a fun place to work and I have very fond memories of my years there with Debbie and other great people like Kelly, Karen, Ellen, Lisa and a bunch of others. 
The note from my old friend and co-worker had me digging through my old recipe file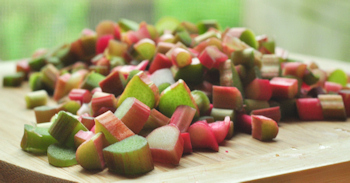 though and sure enough, there was the recipe I had given Deb.  I had forgotten about it because while my mother in law used to practically beg me to take some of her rhubarb crop every spring, her plants have since declined so she no longer has a surplus.  And, despite my intentions to plant a patch of our own, I never have.  [maybe this year?]   Mom was happy to spare me a few stalks when I asked though, so that I could make this wonderful cake again.  This is not an original recipe, and I have no memory of where I got it – a relative probably. So find yourself some rhubarb and let's get started.
Cream together
1 & 1/2 cups brown sugar
1/2 cup softened butter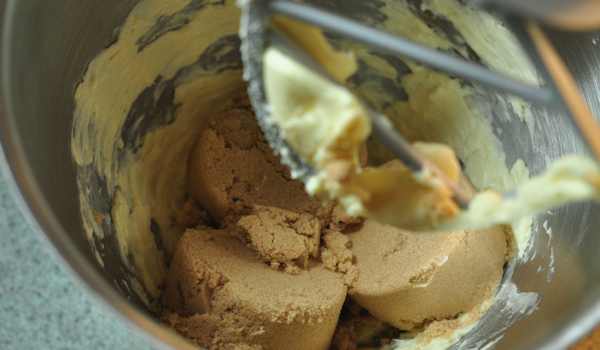 Beat in
2 eggs
1 teaspoon vanilla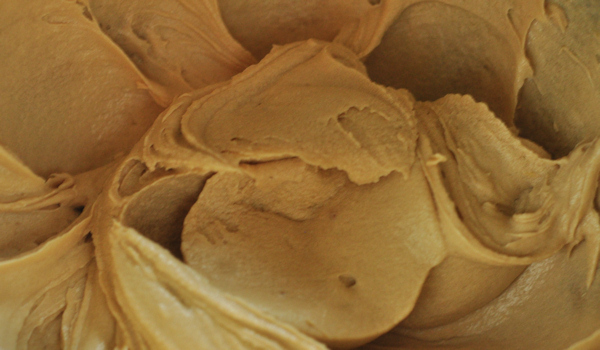 In a small bowl, combine
2 cups all purpose flour
1/2 teaspoon salt
2 teaspoon baking soda
Add to creamed mixture in thirds, alternating additions with
1 cup sour milk or buttermilk [add 1/2 cup in between dry ingredients]
Fold in 2 cups chopped rhubarb [leave the pieces fairly large – those pieces of tart fruit in the sweet cake are what make this truly special]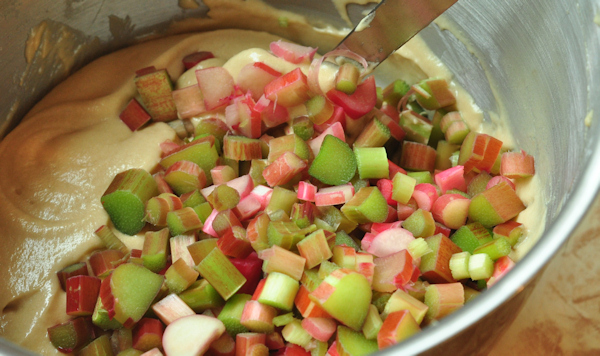 Spread evenly in a greased 9 x 13 inch baking dish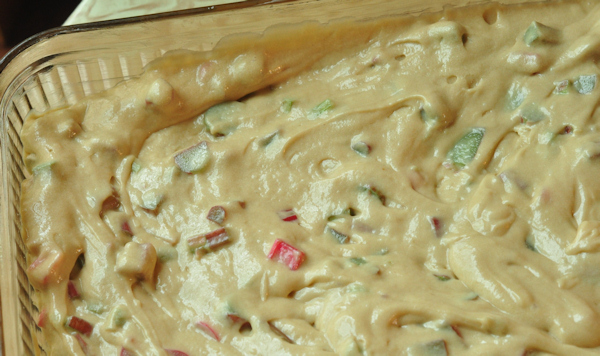 Then, make the streusel topping:
Combine, until well mixed [I just pop the bowl back on the mixer for this – no need to even wash it]
1/2 cup brown sugar
2/3 cup all purpose flour
5 tablespoon softened butter
1 teaspoon cinnamon
Spread evenly over the batter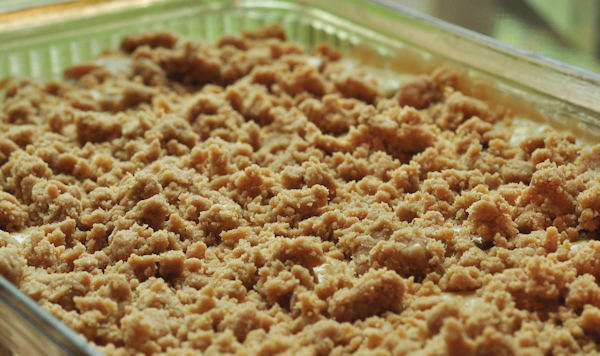 Bake at 350º for 35 to 45 minutes. It will puff nicely around the topping and be very well browned when done and a toothpick inserted in a cakey area should come out clean.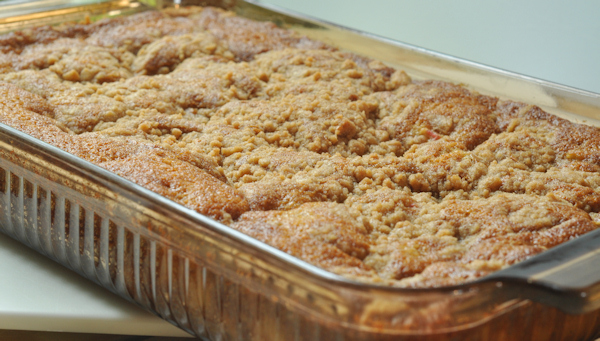 Cool for 15 minutes, at least before serving.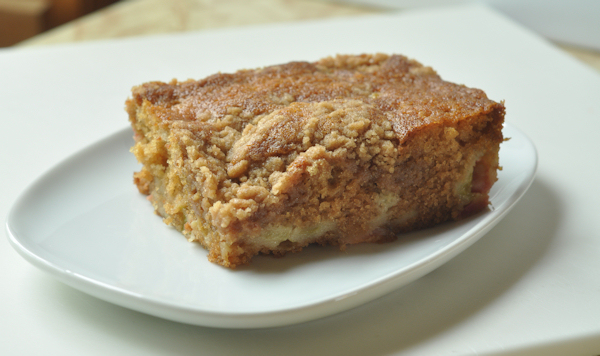 I was trying to decide how best to serve it – with whipped cream?, ice cream?, a drizzle of glaze? – but it really doesn't need a thing.