Or a 12 Step program.
Probably for me it would take a 24 step program though.
I don't really have time for that.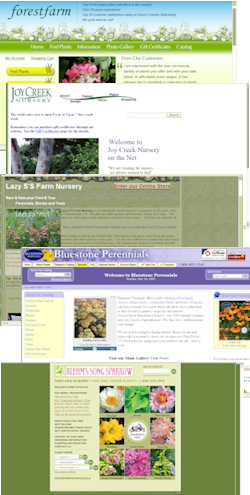 My problem is the Internet. Specifically online plant vendors. They stalk me and entice me and beguile me on a daily basis. Typically, gardeners are supposed to be at their most vulnerable in the winter months. Those catalogs full of garden porn are suppose to transport us, along with our credit card, to a greener season so we'll take advantage of early bird specials. Maybe I lack imagination. It could be the 2 feet of snow. Or it could be the 20,000 photos from my gardens that I spend the winter editing. Whatever the reason, January is far from my weakest moment.
May is when I really lose control. Everything is coming up all limey-green and lush. It's when I can really envision those new hot echinaceas in the midst of my daylilies. It's when another Helenium doesn't seem like an indulgence, but a downright necessity. It's when things aren't quite filled in, so I can convince myself I can fit in another couple "this" or "thats".
And it's when vendors start offering deals and free shipping and sending out emails with with seductive pictures and descriptions of plants I never knew I wanted until just now. I know better than to even open these emails. I try to delete them without even looking. Really, I do! But then I look. And look some more. I am so easily led astray. Then, before I know it, UPS is dropping off another big box of gardening delight. Or two.
And now, you will have to excuse me. I have to go figure out what I am going to do with 2 dozen Crocosmia corms. Hey, don't judge – they were buy one get one free!