I had a couple of slightly testy emails after last Saturday's English Muffin Bread recipe, getting on my case for holding out on y'all. They were talking about the pretty little dish of spread in the last photo: "what is that?" "it looks good!" "you are going to give us the recipe, right?"
So, being the responsive blogger that I am – this is Parmesan Spread. I worked at this cute little gourmet restaurant in my hometown for awhile after both of the girls had started school and I got this recipe from the chef there, Lisa. I don't know where she got it but she used it as a melted topping on a particular sandwich they served. Unless the employees had pounded it all down on baked potatoes, toasted croissants or bagels. It is sinfully good and very easy to make. No foufy-poufy hand-grated or smashed-and-minced ingredients either. It's all straight out of the store packaging for this one.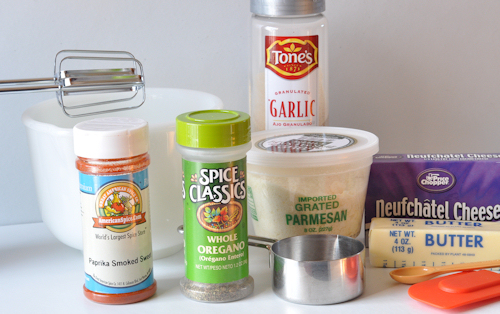 In a small mixing bowl place
8 ounces softened cream cheese [the lowfat kind is just fine here]
4 ounces softened butter
1/2 cup grated parmesan cheese
1 1/2 teaspoon paprika [smoked or regular]
1 teaspoon dried oregano
1/2 teaspoon granulated garlic powder
1/4 teaspoon salt
5-6 grinds black pepper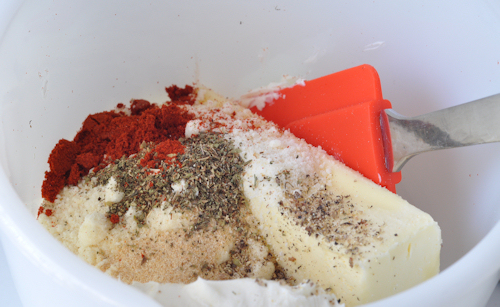 Beat until thoroughly combined.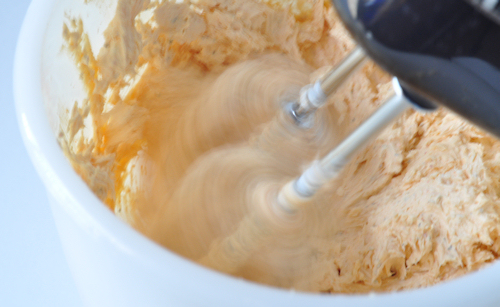 Let sit at room tempurature for a couple hours to blend the flavors. Keep refrigerated thereafter. It does get quite hard under refrigeration, so you need to take it out to bring it back to room temp before serving.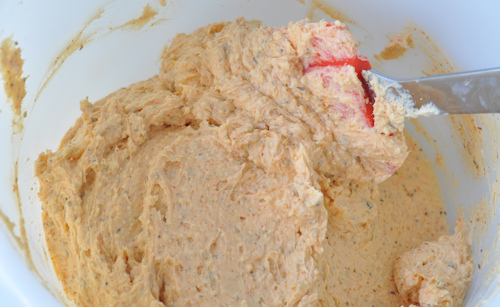 Then you can spread it on just about anything to your heart's content.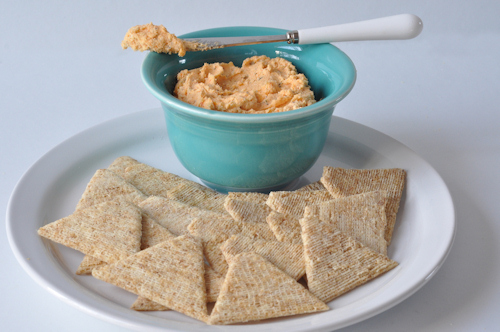 Like English Muffin Bread