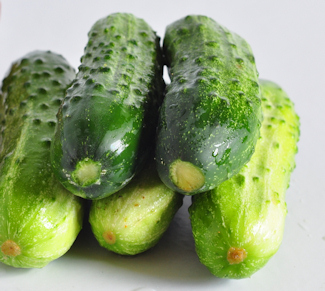 We are entering the time of year when we can just about stop going to the grocery store. Pantry staples, meat and dairy are about all we need these days, because the garden is producing a steady stream of wonderful stuff. When you are a gardener, you never know just what each summer is going dish out for you. Last year was a perfect example of the whims of summer – late blight whomped through our tomato plants and completely wiped out our usual freezer full of frozen sauce and stewed tomatoes. Winter didn't let me forget it either – I winced every time I had to buy tomatoes. So far, the tomatoes look fine – the weather is better this year and we are more vigilant about spraying anti-fungal stuff. It is the cukes that are really coming into their own right now though. We eat them in obscene quantities, and I am always looking for new ways to dress them up a bit. We also have a lot of jalapenos right now and Larry just harvested our garlic. The limes came from the store – citrus does doesn't so well where it gets down to -15 in the winter, so we have to resort to huge bags of lemons and limes from Sam's Club. Don't yell at me – my every-6-weeks-trip to the big box is a necessity with our budget.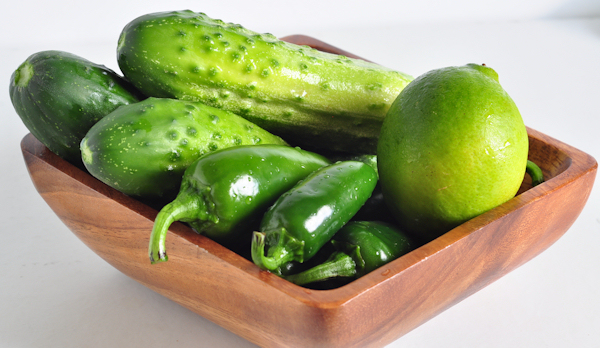 This is my favorite kind of recipe – easy, adaptable, bright and fresh. Start by washing and slicing a half dozen or so pickle cucumbers, or a couple of larger ones. Cut them into uniform slices – Ellyn and Jason gave me this mandoline slicer for Christmas and it made short work of the cukes.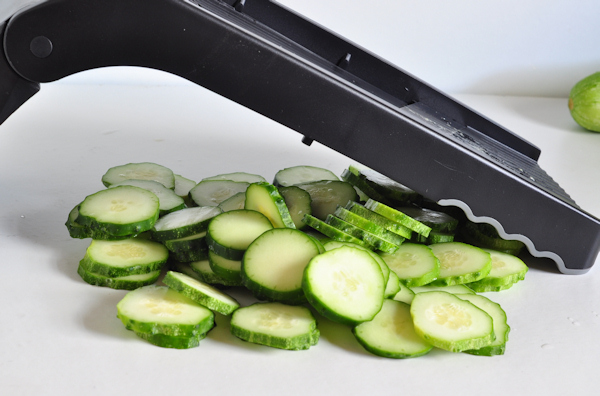 Next dice up a jalapeno or two. How much is a matter of personal taste and who will be eating the salad. This early in the season, ours aren't very hot yet, so I used a pretty good sized one. You don't want this to be blazing hot, but rather it should just have a nice zinginess. Mince a clove of garlic too. This is the first year we have grown our own garlic and let me just say, not only was it easy, but it is some awesome tasting stuff.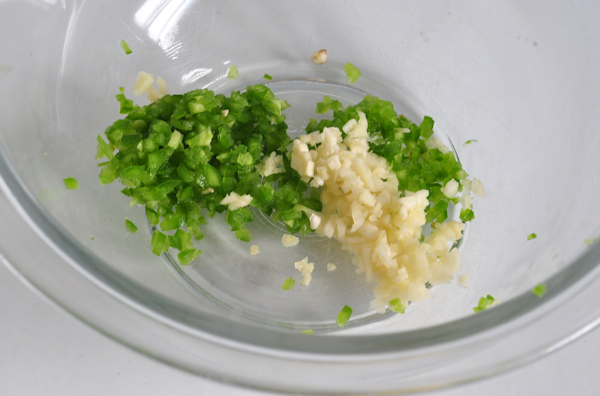 Add the juice of a lime, a 1/2 teaspoon or so of salt and a bunch of grinds of 5 peppercorn blend.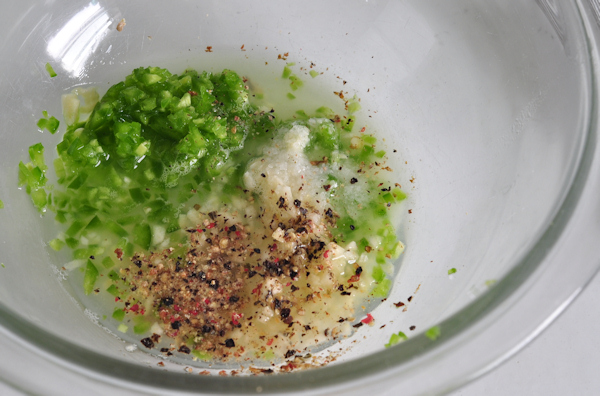 Whisk that around until the salt is disolved, and then whisk in a stream of olive oil. You want to use twice as much oil as lime juice, so you can just eyeball that.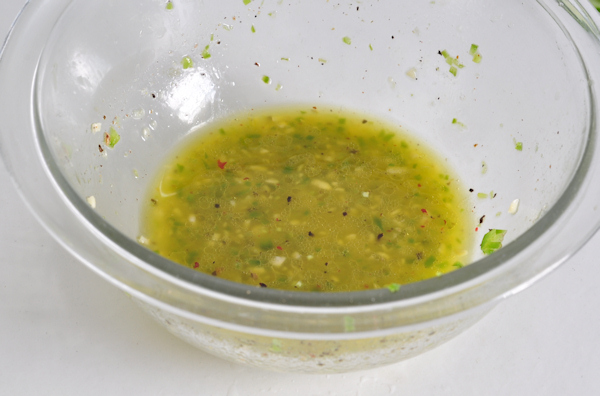 Once it has blended together nicely, mix in your cucumber slices and toss them so they get nicely coated with the dressing. You can eat it right away if you like, or let it marinate for a few hours.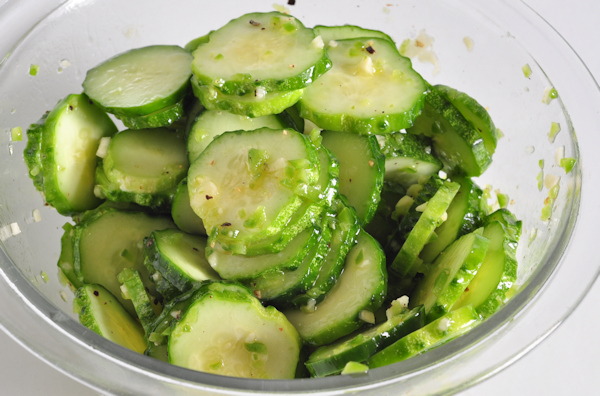 We like it a bit chilled, so I usually make it in the morning, chill it in the fridge and then take it out an hour or so before dinner. It is luscious – the cukes are cool and bright with the lime and you get just nice little kick of heat to finish. Fantastic with grilled chicken or burgers and a great take-along for summer picnics – they are going to think you are a cucumber genius!