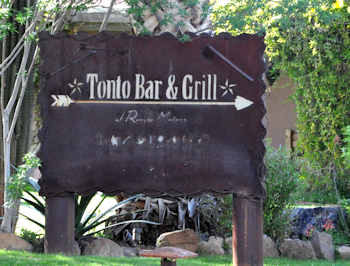 A couple days after the wedding, we spent the afternoon and evening with my brother Kurt. His new bride, Jean was feeling under the weather, so it was just the five of us – Larry & I, my sister Louise & her husband Scott, and Kurt. In keeping with local customs, we had to stop for refreshment at several points in the day. The desert air is very dry you know, and one must take care to remain properly hydrated. We were also starving, so he took us to the club where he often goes golfing. We noticed right away that it differed somewhat from the place where we normally go golfing, because there was no giagantic purple elephant out front. There was also a decided lack of half sunken pirate ships, tees made from the rear end of a '57 Chevy, and no waterfalls to hit the ball through at all.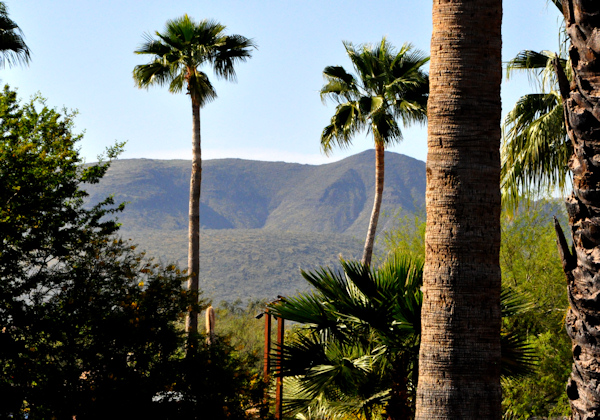 There also didn't seem to be anyplace to buy post-golf ice cream cones or hot dogs either, but we soldiered on, making the best of things.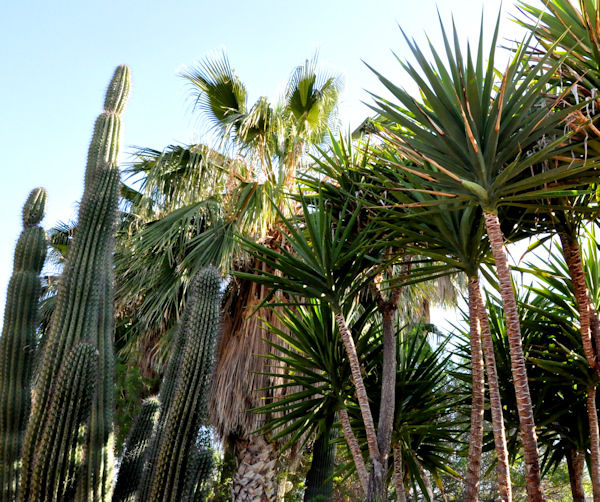 We sat out on a terrace, ovelooking part of the course.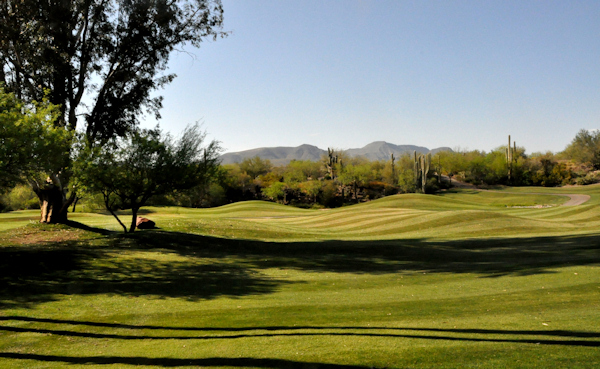 Clearly, it was a place where the beautiful people like to be seen.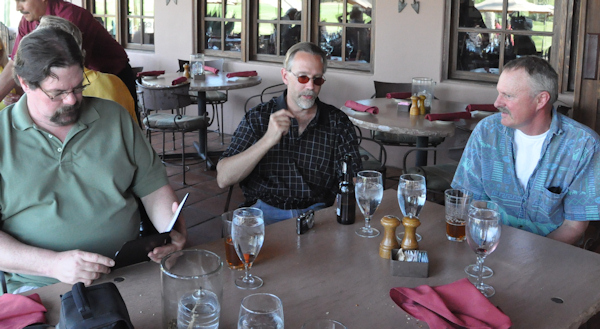 It was, of course, gorgeous. I had a glass of Shiraz that I would want for my "last-dinner-on-death-row" meal and the others enjoyed some really nice draft beers. Along with the munchies we ordered, Kurt asked our waitress to be sure and bring us a basket of "Twisty Bread", and when it got to the table, we understood why he wanted us to try it. Garlicky, light, flakey and cheesy – and wonderful. I knew I would want to try and duplicate it, so here is my approximation of those tasty little wonders.
First, you need to thaw a sheet of puff pastry – one sheet will make 30 pieces.
Melt 1/2 of a stick of butter in small saute pan. Add a couple finly minced cloves of garlic, and a tablespoon of fresh minced rosemary. Turn the heat down as low as it will go, and kind of steep the garlic and rosemary for about 10 minutes, making sure that it doesn't brown. Remove from the heat and let sit another 10 minutes or so.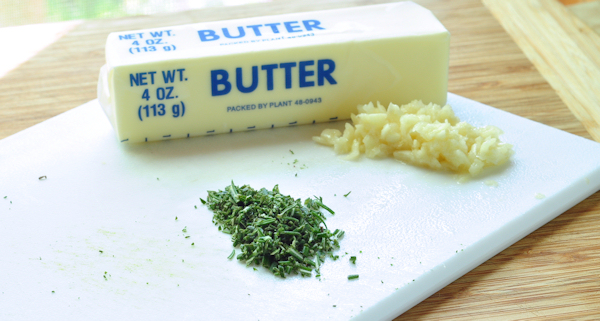 Unfold the puff pastry and separate into 3 peices along the folds. Cut each of the 3 parts into 10 1 inch wide strips. Gently twist each piece twice and lay on a parchment lined baking sheet, pressing the ends down just a bit so they will stay.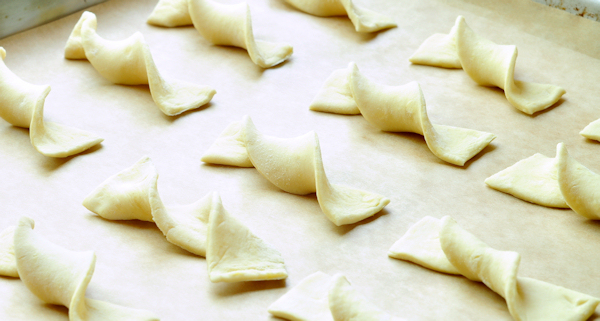 Use a small spoon and drizzle each piece with the butter mixture, making sure to get some of the garlic and rosemary on each piece. Sprinkle with some freshly grated romano cheese. Bake at 400 for about 12 to 15 minutes, until well browned and crisp. Serve immediately.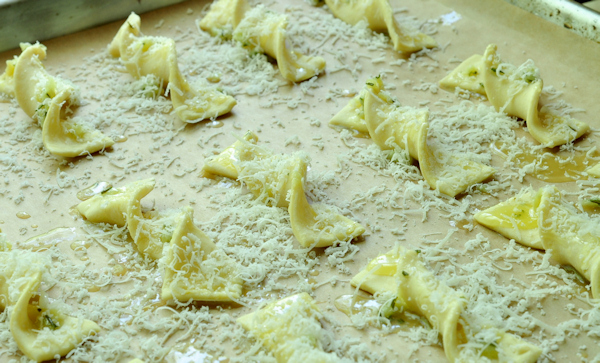 Yum!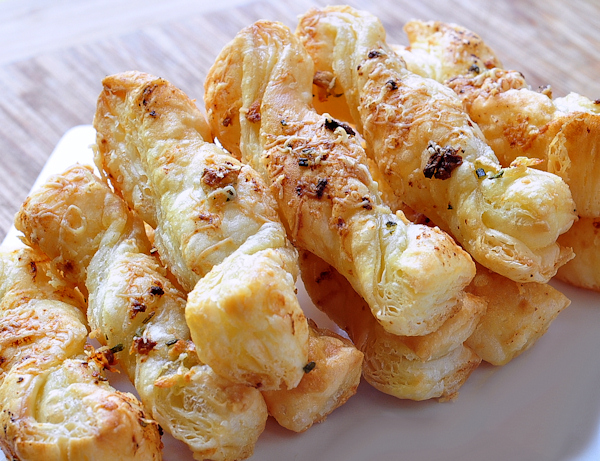 After a basket of this, we got so we didn't miss the purple elephant all that much.