A couple weeks ago, I got a text message from my cousin, Mark, [if you spend much time in these parts you will recognize him by his frequent comments under his nom de plume, CM] that he was sending me a recipe he thought I might like. I was a bit intrigued when I opened it, because I love the flavor of pumpkin in baked stuff. Still – Snickerdoodles? Meh.
It should be noted that the reason CM sent me the recipe is because of the memory everyone in our family shares – that of a river of Snickerdoodles issuing endlessly from Grandma K's kitchen. And I do mean endlessly here, people. My sister and I share the opinion that Mark's memories are fonder than ours because he lived 12 hours away and we lived next door. Our overall Snickerdoodle exposure far outpaced his. I don't know if they were Grandma's favorite or if she made them because Grandpa liked them, but they were as ubiquitous as her favorite expression, "great big guns and little bittie fishes!" I had stopped eating them by the time I was a teenager and in my entire adult life, I don't think I have ever made a single batch of the darned things.
Until now that is. Cause – pumpkin? How can I resist that? I did change these up a bit because I thought they needed a little bigger punch of flavor. If you like regular Snickerdoodles, I am sure you will love this variation too. If you were iffy about them up till now, give these a try – they are really very good!
Beat until fluffy
8 ounces soft butter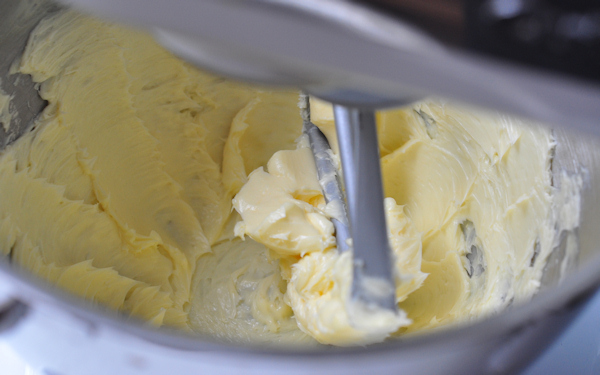 Add, and beat well
1 & 1/2 cup granulated sugar
3/4 cup cooked or canned pumpkin
Add, and beat until well mixed
1 & 1/2 teaspoon baking powder
1/2 teaspoon salt
1/2 teaspoon ground cinnamon
2 teaspoons vanilla extract
1 large egg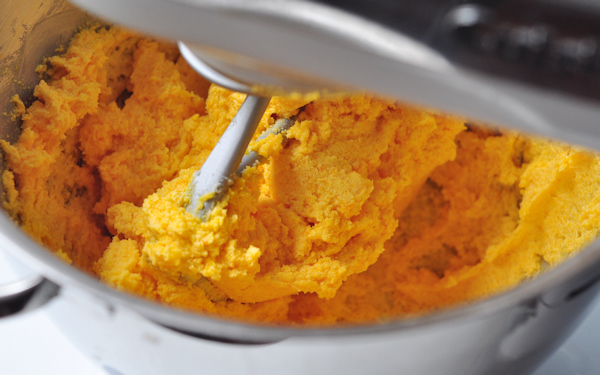 Beat in, half at a time
3 & 3/4 cups all purpose flour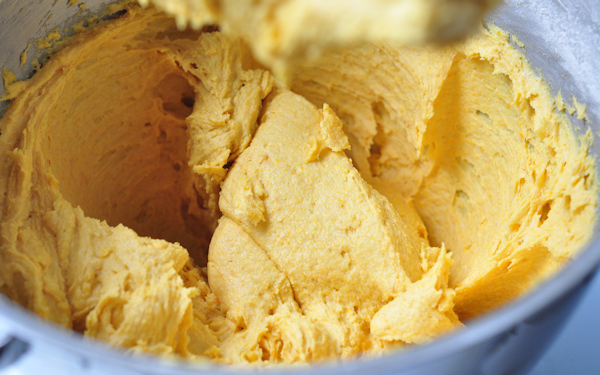 Cover dough with plastic and chill very well
Before removing the dough from the fridge, in a small bowl, mix together
1/2 cup granulated sugar
1 teaspoon gound cinnamon
1/2 teaspoon ground ginger
1/2 teaspoon allspice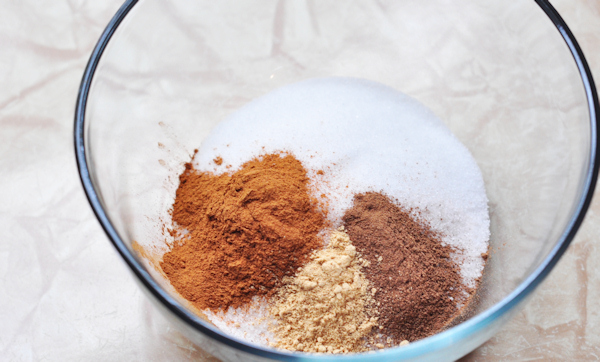 Working quickly, use a medium cookie scoop to form 2-teaspoon sized balls. Roll between your palms until uniform and then roll in the sugar mixture. Place 2 inches apart on a greased or parchment or silpat lined baking sheet. I do two sheets at a time, and once I have rolled all the cookies in the sugar once, I start back at the beginning and roll them all a second time – this really increases the nice sugary crispiness on the baked cookies. Trust me here – it is worth doing.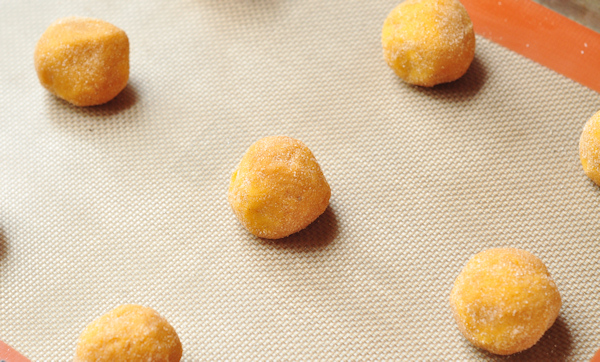 Bake at 350 degrees for 12 to 14 minutes, until they are very well browned. Remove immediately to a wire rack and cool completely before storing in an airtight container.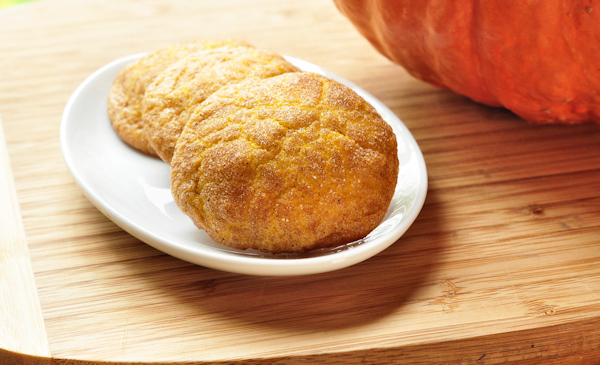 I think Grandma would be glad to know that I have finally given in and joined the Snickerdoodle cult. I am pretty sure heaven is full of them by now.